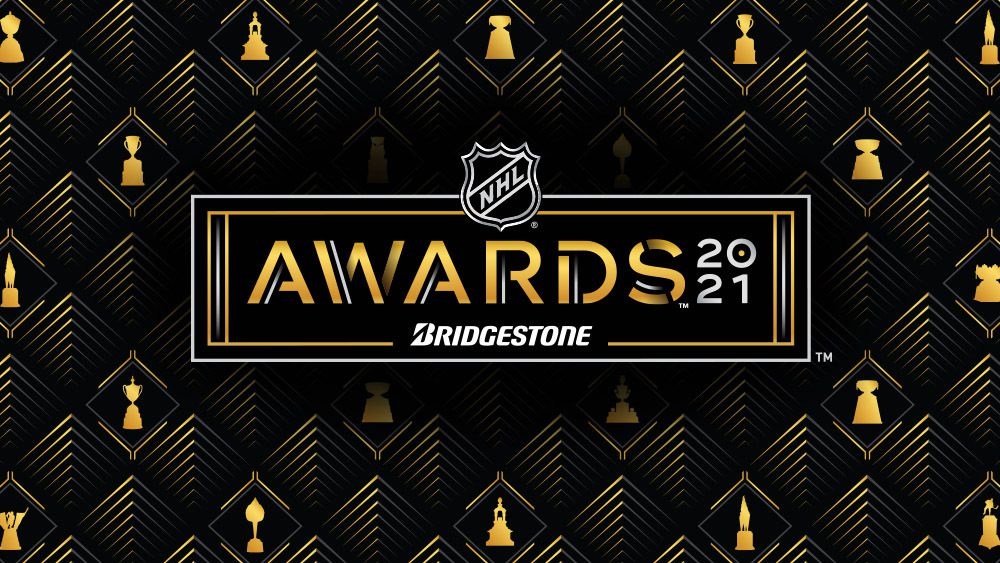 Joins Gretzky as Second Unanimous Hart Selection in Trophy's 97-Year History
NEW YORK (June 29, 2021) – Edmonton Oilers forward Connor McDavid is the 2020-21 recipient of the Hart Memorial Trophy, awarded "to the player adjudged to be the most valuable to his team," as selected by the Professional Hockey Writers Association.
McDavid made a clean sweep in the poll, receiving first-place votes on all 100 ballots. He is just the second unanimous Hart Trophy winner in the 97-year history of the award, which was first presented in 1923-24. McDavid joins another Oilers center, Wayne Gretzky, who was the top choice of all 63 voters following his 92-goal, 212-point season in 1981-82.
Toronto Maple Leafs center Auston Matthews, who earned 69 second-place votes and was named on 98 of the 100 ballots, finished second to McDavid with 600 voting points, followed by Colorado Avalanche center Nathan MacKinnon (313).
McDavid posted a League-best 105 points (33-72—105 in 56 GP) – 21 more than the next-closest player (teammate and reigning Hart Trophy winner Leon Draisaitl) – to power the Oilers to their second straight playoff berth. McDavid, who also topped the League in assists (72) and power-play points (37), factored on 57.38 percent of Edmonton's 183 total goals (excluding the shootout) – the highest single-season percentage in NHL history. He also recorded an NHL-best 1.88 points per game – the most by any player since 1995-96, when Mario Lemieux averaged 2.30 (w/ PIT).
The 24-year-old Richmond Hill, Ont., native, who also won the Hart Trophy in 2016-17, is the fifth player in NHL history to capture the award multiple times before his 25th birthday (age as of final day of regular season), after Gretzky (6x), Bobby Orr (3x), Gordie Howe (2x) and Alex Ovechkin (2x). The Oilers are the first team with different Hart Trophy winners in consecutive seasons since the Boston Bruins in 1968 69 (Phil Esposito) and 1969-70 (Orr).
For more on the Hart Trophy, including a list of past winners, click here.
2020-21 Hart Trophy Voting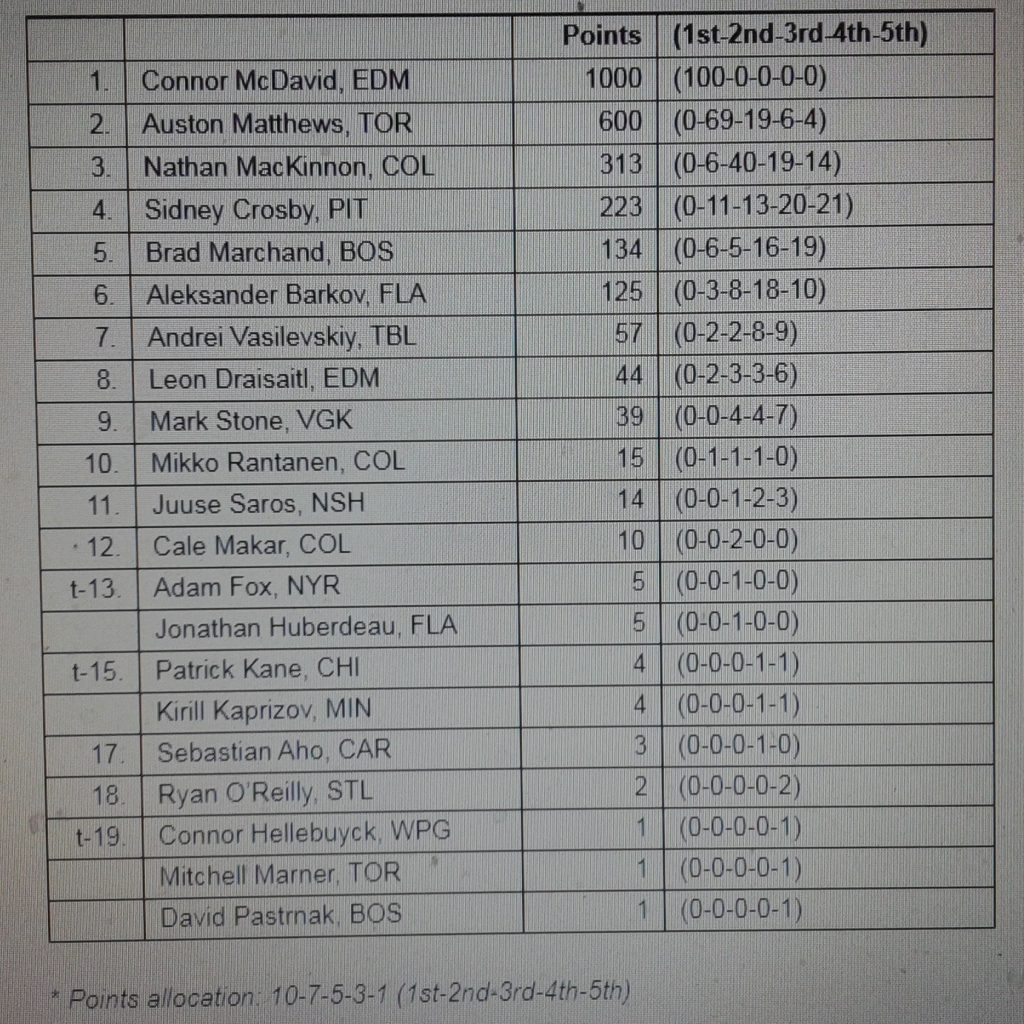 COURTESY NHLmedia.com