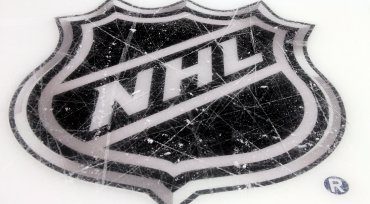 NEW YORK (June 28, 2021) – National Hockey League Commissioner Gary Bettman announced today a new $5 million investment over the next 18 months to strengthen the League through diversity and inclusion efforts.
"We believe we are a higher performing League when we have an inclusive culture that harnesses the power of diversity," said Commissioner Bettman. "Now, equipped with the learnings and recommendations of our Player, Fan and Youth Hockey Inclusion Committees, we are taking the next step to bring real, positive, systemic change to the game. While this work takes time and diligence, because it is predicated on relationships and authenticity through action, we know the lasting value this work will have for our Clubs, the Players, fans, employees, business partners and everyone else who makes up the hockey community."
Following are some of the areas that will be the focus of this new investment:
Inclusion Education & Learning Experiences: Expert-led conversations across critical stakeholder groups – tailored for all active Players, Officials and League employees – focused on enhancing individual and team performance through principles of inclusion. The experiential programming aims to improve consciousness of implicit bias and form new cultural understanding. Follow-up resources will be available to continue growth as inclusive leaders. Inclusion experiences will also be enhanced within the Rookie Orientation Program.
Workforce and Economic Diversity: To align with the normalization of League-wide staff changes, the NHL is undertaking a comprehensive survey of workforce demographics across dimensions of race, ethnicity, gender identity and beyond. The data will be used to advocate for and represent the diversity that exists within the League, create employee resources that encourage a deeper sense of belonging, and build programs that actively recruit, hire and develop diverse talent. The League will also embark on collecting economic diversity data to better understand the ways in which it does business with diverse vendors, suppliers and partners – with the goal of creating new networks, relationships and opportunities that enhance League performance and sustainability.
Multicultural Marketing: The launch of a multicultural marketing unit within the League will focus on normalizing female and BIPOC voices, faces and perspectives within the game, while bringing deeper levels of multicultural content year-round, with the support and creativity of diverse storytellers, influencers and creators.
Fan Code of Conduct: The League will examine and reestablish a Fan Code of Conduct, governing League-wide in-arena experiences, particularly addressing racist, homophobic and other discriminatory language or behavior, to ensure NHL arenas are consistently providing a safe and welcoming environment for all people.
Youth and Amateur Hockey: The League will co-develop inclusion-based tools, trainings and resources for youth hockey players, parents and volunteers to bring about a shared understanding of inclusion principles. The League will strategically support capacity-building initiatives with youth and amateur hockey organizations that intentionally introduce the sport to BIPOC individuals. The League is also exploring program designs for a new era in street and ball hockey, to improve the cultural availability of the game, and increase opportunities to play the sport in neighborhoods lacking traditional access.
This investment is in addition to the ongoing efforts across the League and 32 Clubs, many of which have been launched in recent months across dimensions of leadership, education, employment, marketing, partnerships, participation and community and civic engagement. Examples include, the Toronto Maple Leafs Management and Coaching Development Program, which offers paid contract positions to Black or Indigenous candidates (or those who identify as part of another marginalized and/or racialized group); the Pittsburgh Penguins' development of the Willie O'Ree Academy, which offers tailored training and enrichment for local Black youth hockey players; and the Vegas Golden Knights' ball hockey program in partnership with Ryan Reaves, which will build a ball hockey rink and sustain programming for the James Boys and Girls Club of Southern Nevada.
Progress has been realized through the establishment of employee resource groups; the launch of numerous BIPOC development, fellowship and mentoring programs; expert-led internal inclusion experiences for leadership and staff; a League-wide hotline to report unethical behavior and misconduct; the launch of hockey programs that increase opportunities for girls and BIPOC youth; and more.
A more complete, aggregated report updating League-wide inclusion investments and initiatives will be made available at the start of the 2021-22 season.
COURTESY NHLmedia.com