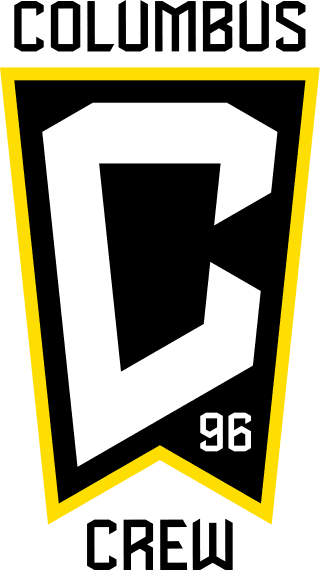 COLUMBUS
CREW
2021 REGULAR SEASON:
(2-2-2, 8 pts.)
TORONTO
FC
2021 REGULAR SEASON:
(1-3-2, 5 pts.)
Date: Saturday, May 29
Match Time: 3:00 p.m. ET
Kickoff: 3:08 p.m. ET
Location: Historic Crew Stadium (Columbus, Ohio)
Regional TV: Bally Sports Ohio Neil Sika (play-by-play) Jordan Angeli (analyst)
Brett Hiltbrand (sideline)
97.1 The Fan [Radio]: Chris Doran (play-by-play)
ColumbusCrew.com Spanish Audio Stream: Juan Valladares (play-by-play)
OHIOHEALTH PLAYER AVAILABILITY REPORT
Out: Kevin Molino – L Hamstring Injury Aidan Morris – L Knee Injury Milton Valenzuela – R Thigh Injury

Questionable: Marlon Hairston – L Knee Injury Perry Kitchen – R Thigh Injury Derrick Etienne – R Thigh Injury Waylon Francis – L Thigh Injury Artur – R Hip Injury
Health and Safety Protocols
A player may be listed as "Questionable" or "Out" due to Health and Safety Protocols
for the following reasons:
• Quarantine due to participating in high risk behavior.
• Quarantine related to being a high risk close contact.
• Pending COVID-19 test results.
• An inconclusive COVID-19 test result.
• A positive COVID-19 test or a confirmed case of COVID-19.
• Other illness not related to COVID-19.
MISCELLANEOUS TEAM NOTES
LAST MATCH RECAP
COLUMBUS CREW DEFEATS NEW YORK CITY FC 2-1
Last Saturday, Columbus Crew traveled to Red Bull Arena in
Harrison, New Jersey to face New York City FC. NYCFC opened
the scoring in the 18th minute through forward Ishmael TajouriShradi. The Crew equalized the match in the 82nd minute when midfielder Lucas Zelarayan scored from a direct free kick.
Zelarayan then scored the game-winning goal for The Crew by
converting a second free kick in the fifth minute of second-half
stoppage time, giving The Crew a 2-1. The win was the Black &
Gold's first road victory of the 2021 MLS regular season.
COLUMBUS CREW VS. TORONTO FC AT A GLANCE
Columbus Crew record: 14-11-12 (53 GF, 53 GA)
Home games: 9-4-5 (36 GF, 28 GA)
Road games: 5-7-7 (17 GF, 25 GA)
10/06/2019 CLB 0 at TOR 1 L BMO Field
09/27/2020 CLB 1 at TOR 3 L Pratt & Whitney Stadium
05/12/2021 CLB 0 at TOR 2 L Exploria Stadium
THE CREW HOSTS TORONTO ON SATURDAY
Columbus Crew returns to Historic Crew Stadium after a threematch road stretch for a match against Toronto FC on Saturday, May 29. The contest is set to be the 38th all-time regular-season
meeting between the two clubs, with The Crew holding a 9-4-5
all-time regular season record at home against Toronto, while outscoring Toronto FC 36-28 at Historic Crew Stadium.
LAST REGULAR-SEASON MEETING
The Crew and Toronto FC last met on May 12 of this year, when
the Black & Gold traveled to Exploria Stadium in Orlando, Florida
for the first leg of this season's Trillium Cup. Toronto FC opened
the scoring in the 13th minute through midfielder Michael Bradley.
Toronto added a second goal in the 87th minute when forward Jozy
Altidore headed in a goal to make the final score 2-0.
COACHES
Caleb Porter: 92-74-67 (Portland Timbers: '13 – '17; Columbus Crew: '19 – Present) vs.
Chris Armas: 34-30-13 (New York Red Bulls: '18 – 20; Toronto FC '21 – Present)
Records listed are MLS regular-season totals
WHERE TO WATCH/LISTEN
Saturday's home match against Toronto FC begins at 3:00 p.m.
ET and is set to be regionally televised on Bally Sports Ohio and
via stream on the Bally Sports App. Neil Sika, Jordan Angeli
and Brett Hiltbrand are slated to have the call in English. The
contest is also available in English on 97.1 The Fan, as well
as via stream on 971TheFan.com, with Chris Doran calling the
match. A Spanish audio stream is available on ColumbusCrew.
com, with Juan Valladares on the call.
ZELARAYAN SCORES TWO DIRECT FREE-KICK GOALS
Columbus Crew midfielder Lucas Zelarayan scored two direct
free-kick goals in Saturday's 2-1 road win over New York City
FC. Zelarayan became the first Crew player to achieve this feat
since Federico Higuain converted two free kicks against the
New England Revolution during the 2012 season (August 25).
Zelarayan's first goal came in the 82nd minute before scoring
the game-winning goal in the fifth minute of second-half stoppage time. The Argentine playmaker's second goal was also voted MLSsoccer.com's Goal of the Week.
ZELARAYAN NOTCHES THIRD FREE KICK GOAL OF 2021
Lucas Zelarayan has now scored three direct free-kick goals
during the 2021 MLS regular-season, having previously con- verted a free kick against D.C. United (May 8). He is the first player in Major League Soccer to score three direct free-kick
goals in one season since Laurent Ciman accomplished the
feat for Los Angeles FC during the 2018 season. For a list of
MLS players who have previously scored three or more direct
free-kick goals in one season since 2003, please see the table
below.
MOST DIRECT FREE KICK GOALS, SINGLE SEASON*
PLAYER TEAM G YEAR
Sebastian Giovinco…………TOR 6 2017
Sebastian Giovinco…………TOR 5 2015
David Beckham ………………LA 4 2012
T-4. Lucas Zelarayan ………….CLB 3 2021
T-4. Laurent Ciman…………….LFC 3 2018
T-4. Didier Drogba………………MTL 3 2016
T-4. Didier Drogba………………MTL 3 2015
T-4. Michel………………………….DAL 3 2014
T-4. Camilo Sanvezzo…………VAN 3 2013
T-4. Jeff Larentowicz …………COL 3 2011
T-4. Dwayne De Rosario …….TOR 3 2010
T-4. Marko Perovic……………..NE 3 2010
Since 2003 season, when Opta began to keep track of this statistic
ZELARAYAN VOTED MLS PLAYER OF THE WEEK
Lucas Zelarayan was voted the MLSSoccer.com Player of the
Week for Week Six of the 2021 MLS season, following his performance against New York City FC on Saturday. Zelarayan was also named to the MLSSoccer.com Team of the Week Presented
by Audi for the second time this season, having been named to
the team during Week Four after scoring a direct free-kick goal
against D.C. United (May 8).
COLUMBUS CREW SENIOR INTERNATIONAL CAPS
Player National Team Caps Last Appearance
Liam Fraser Canada 4 1/16/20 vs. Iceland (friendly)
Luis Diaz Costa Rica 4 11/13/20 vs. Qatar (friendly)
Waylon Francis Costa Rica 7 3/22/19 vs. Guatemala (friendly)
Eloy Room Curacao 34 11/15/19 vs. Costa Rica (Concacaf Nations League)
Harrison Afful Ghana 77 9/08/18 vs. Kenya (AFCoN qua.)
Jonathan Mensah Ghana 60 6/29/19 vs. Cameroon (AFCoN)
Derrick Etienne Jr. Haiti 22 11/18/19 vs. Costa Rica (Concacaf Nations League)
Kevin Molino Trinidad & Tobago 48 10/10/19 vs. Honduras (Concacaf Nations League)
Perry Kitchen United States 5 10/11/16 vs. New Zealand (friendly)
Darlington Nagbe United States 25 3/28/18 vs. Paraguay (friendly)
Gyasi Zardes United States 56 2/1/20 vs. Costa Rica (friendly)
2021 REGULAR-SEASON SNAPSHOT
COLUMBUS CREW TORONTO FC
2021 MLS Regular Season: 2021 MLS Regular Season:
Points: 8 Points: 5
Points Per Game: 1.33 Points Per Game: 0.83
Eastern Conference: Eighth Eastern Conference: 12th
Home: 1-0-1 Home: 1-0-1
Away: 1-2-1 Away: 0-3-1
Goals For: 5 Goals For: 7
Goals Against: 5 Goals Against: 10
+/-: 0 +/-: -3
2021 Regular-Season Leaders
Goals: Zelarayan (3) Goals: Seven players tied (1)
Assists: N/A Assists: Bradley (2)
Shots: Zelarayan (10) Shots: Bradley, Soteldo (8)
Shots on Goal: Zelarayan (6) Shots on Goal: Soteldo (4)
Fouls Suffered: Zelarayan (13) Fouls Suffered: Laryea (24)
Fouls Committed: Santos (12) Fouls Committed: Laryea (10)
Yellow Cards Issued: Diaz, Francis (2) Yellow Cards Issued: Bradley, Gonzalez (2)
Saves Leader: Room (14) Saves Leader: Bono (18)
GAA Leader: Room (0.83) GAA Leader: Bono (1.67)
Wins: Room (2) Wins: Bono (1)
THE CREW LOOKS TO EXTEND UNDEFEATED RUN AT HOME
ACROSS ALL COMPETITIONS
Heading into Saturday's match against Toronto FC, The Crew is on
an 11-match undefeated home streak at Historic Crew Stadium
across all competitions. The Crew's streak dates back to October
18 of last year, when the Black & Gold defeated New York City FC
3-1 in a regular-season contest. Over that span, the Crew has
posted a home record of 9-0-2 while outscoring opponents 22-8.
SANTOS NEARS 100 REGULAR-SEASON APPEARANCES FOR THE
CREW
Midfielder Pedro Santos is on the verge of making his 100th
regular-season appearance for Columbus Crew. To date, the
midfielder has made 99 regular-season appearances (94 starts)
while scoring 18 goals and providing 23 assists. Should he reach
100 appearances with the Black & Gold, Santos would join Josh
Williams (147), Harrison Afful (144), Artur (113), Waylon Francis
(109) and Jonathan Mensah (105) as one of six players in The
Crew's current roster with 100 or more regular-season appearances for the Club.
DARLINGTON NAGBE: PASS MASTER
Through five matches in the 2021 MLS regular season, midfielder
Darlington Nagbe leads the League in passing accuracy among
players who have attempted 50 or more passes. The midfielder
has made five starts while completing 240 of his 248 attempted
passes for a passing accuracy percentage of 96.77%. Nagbe
joined The Crew ahead of the 2020 MLS season and has made
20 regular-season appearances (19 starts) while scoring one
goal and providing one assist. For a list of the MLS players with
the highest passing accuracy this season – which includes Crew
midfielder Isaiah Parente – please see the table below.
PLAYERS WITH HIGHEST PASSING ACCURACY*
PLAYER ATT. COMP. %
Darlington Nagbe (CLB)………248 240 96.77
Joel Waterman (MTL) …………. 126 121 96.03
Jimmy Maurer (DAL) ………….. 59 56 94.92
Alfredo Morales (NYC)………… 103 97 94.17
Anibal Godoy (NSH) ……………. 327 305 93.27
Marcelo Silva (RSL)…………….. 121 112 92.56
Andy Polo (POR) …………………. 79 73 92.41
Maciel (NE) …………………………. 167 154 92.22
Isaiah Parente (CLB)…………..100 92 92
Jhohan Romana (AUS)……… 310 284 91.61
*2021 MLS regular season (50 or more passes only, as of 5/19/2021)
ZARDES APPROACHES 50-GOAL MARK FOR CREW
Should he score a goal during Saturday's match against Toronto,
forward Gyasi Zardes will surpass the 50-goal mark for the Black
& Gold across all competitions. Since joining the Crew prior to the
2018 MLS season, Zardes has scored 44 regular-season goals,
three goals in the Audi MLS Cup Playoffs, and two goals in the
Scotiabank Concacaf Champions League.
THE CREW CONTINUES WINNING-FORM IN WEEKS WITH SIX OR
MORE DAYS BETWEEN MATCHES
Since the beginning of the 2020 season, Columbus Crew has only
lost once in weeks where it has had six or more days to train prior
to a match. Over that span, the Black & Gold boasts a record of
12-1-5, for a winning average of .805.
THE CREW WITH TWO REGULAR-SEASON MATCHES
REMAINING AT HISTORIC CREW STADIUM
After a 3-1 victory against D.C. United in their last home
match (May 8), The Crew returns to MLS regular season play
at Historic Crew Stadium this Saturday when it hosts Toronto
FC for the second of two Trillium Cup matches. Columbus
Crew's final match at Historic Crew Stadium against Chicago
Fire FC is set to take place on June 19 and will celebrate Major
League Soccer's first soccer-specific stadium.
BLACK & GOLD QUOTES
ON THE PERFORMANCE OF LUCAS ZELARAYAN AGAINST
NYCFC
"When you look at a Lucas Zelarayan – it's hard for me to talk
to you guys without mentioning him specifically, because I've
never seen or coached a player that scored two free kicks in
one game. And the quality that he showed… even on that sec- ond goal, he looked like the Argentine Babe Ruth – he's point- ing in the corner and walking off before he even hit the ball
– it was unbelievable. It's just a different level [with] this kid,
and I'm just so happy that it came through for him because I
thought he was the best player on the field today [during] the
entire game, and he stuck with it."
ON SPARKING A WINNING RUN-OF-FORM AFTER SATURDAY'S
WIN AGAINST NYCFC
"Obviously, the results in the previous games were not the results what we wanted, but I thought there were bits and pieces
that were good performances. So, I think today in the second
half, we kind of put it all together defensively [as well as] in at- tack, in pressing and showing against a good team away from
home. I think it is definitely a good result and I think we can
build on it."
MILESTONES ON THE HORIZON
CALEB PORTER
• Has won 92 MLS regular-season matches as a head
coach and is eight wins away from reaching 100 all-time.
SAAD ABDUL-SALAAM
• Has made 98 regular-season appearances and needs two
more to reach 100.
WAYLON FRANCIS
• Has made 98 regular-season starts for The Crew and
needs two more to reach 100.
PEDRO SANTOS
• Has made 99 regular-season appearances for The Crew
and needs one more to reach 100. • Has made 93 regular-season starts for The Crew and
needs seven more to reach 100.
JOSH WILLIAMS
• Has made 147 regular-season appearances for The Crew
and needs three more to reach 150.
GYASI ZARDES
• Has scored 49 goals across all competitions for The Crew
and needs one more to reach 50.
COURTESY COLUMBUS CREW COMMUNICATIONS