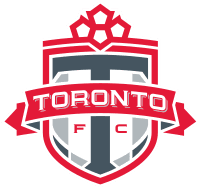 TORONTO FC at COLUMBUS CREW
2021 MLS REGULAR SEASON
Kickoff: MAY 29, 2021 | 3:00 P.M. ET
HISTORIC CREW STADIUM | COLUMBUS, OH
INJURY/DISCIPLINARY REPORT
OUT:
Ifunanyachi Achara – ACL surgery
Julian Dunn – Hip Osteochondral Injury
Dom Dwyer – Thigh
Erickson Gallardo – Groin
QUESTIONABLE:
Omar Gonzalez – Thigh
Alejandro Pozuelo – Thigh
Jonathan Osorio – Hip
*** MLS Health and Safety Protocols can be found by CLICKING HERE.
ALL-TIME REGULAR SEASON RESULTS
Toronto FC record: 11-14-12
Home games: 7-5-6 (25 GF, 17 GA)
Road games: 4-9-6 (28 GF, 36 GA)
SNAPSHOTS
TORONTO FC COLUMBUS CREW
MLS Regular Season MLS Regular Season
Points: 5 Points: 8
MLS Eastern Conference: 12 MLS Eastern Conference 8
Home: 1-0-1 Home 1-0-1
Away: 0-3-1 Away 1-2-1
Goals For: 7 Goals For 5
Goals Against: 10 Goals Against 5
+/- -3 +/- 0
CLUB LEADERS
2021 REGULAR SEASON
Goals (1) Delgado, Laryea, Osorio, Singh, Bradley
Assists (2) Bradley; (1) Marshall-Rutty, Gonzalez
Shots (8) Soteldo, Bradley; (7) Altidore;
(6) Shaffelburg, DeLeon, Mullins
Shots on Goal (4) Soteldo; (3) Shaffelburg, Bradley; (2)
Altidore
GW Goals (1) Bradley
GW Assists
Fouls Suffered (24) Laryea; (9) Delgado; (6) Auro Jr.
Fouls Committed (10) Laryea; (8) Bradley; (6) Priso, Auro Jr.
Yellow Card Issued (2) Bradley, Gonzalez; (1) Priso, Altidore, Bono
Saves Leader (18) Bono
GAA Leader: 1.67 Bono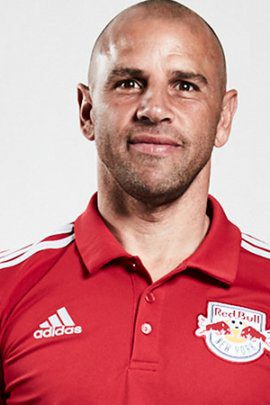 Chris Armas was named the 10th head coach in Toronto FC history on January 13, 2021.

Armas, 48, joins Toronto FC after most recently serving as the head coach of the New York Red
Bulls. Armas took over the Red Bulls on July 6, 2018 and finished that season with a record of
12-3-3, leading the Red Bulls to the 2018 Supporters' Shield and an appearance in the Eastern
Conference Finals. He departed the Red Bulls on September 4, 2020 with a record of 33-27-11 in all
competitions while his teams averaged 1.61 points per game, (7th best all-time, minimum 50 MLS
games managed). Armas originally served as an assistant coach under Jesse Marsch from 2015
until he took over head coaching duties following Marsch's departure. In Marsch and Armas' first
season with the Red Bulls, the club won the 2015 Supporters' Shield.

As a player, Armas is regarded as one of the best defensive midfielders in MLS history. He played
12 years in the league, two with the LA Galaxy and 10 with the Chicago Fire. With the expansion
Fire in 1998, Armas was a linchpin as Chicago won the MLS Cup and U.S. Open Cup double in their
first season. During his decade long run in Chicago, Armas was a part of teams that won an MLS
Cup (1998), the 2003 Supporters' Shield and four Lamar Hunt U.S. Open Cups (1998, 2000, 2003,
2006).

Armas is one of only five players in league history to have been named to the MLS Best XI five times (1998, 1999, 2000, 2001, 2003). He was a six-time MLS All-Star (1998, 1999, 2000, 2001, 2003, 2004) and was named the 2003 MLS Comeback Player of the Year. Armas earned 66 caps for the U.S. National Team and won two Concacaf Gold Cups (2002, 2005).
He was named U.S. Soccer's Male Athlete of the Year in 2000.
COURTESY TORONTO FC COMMUNICATIONS