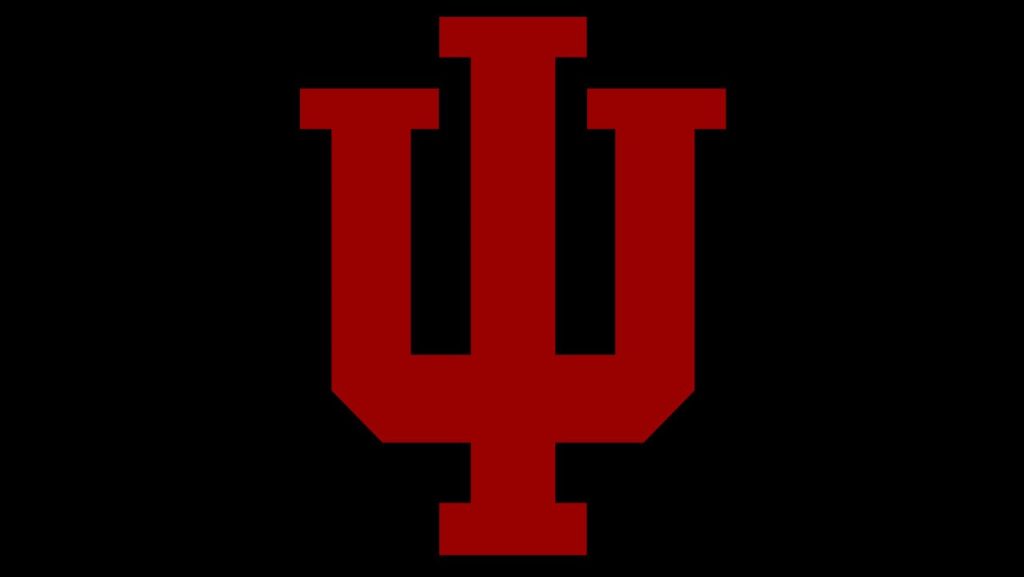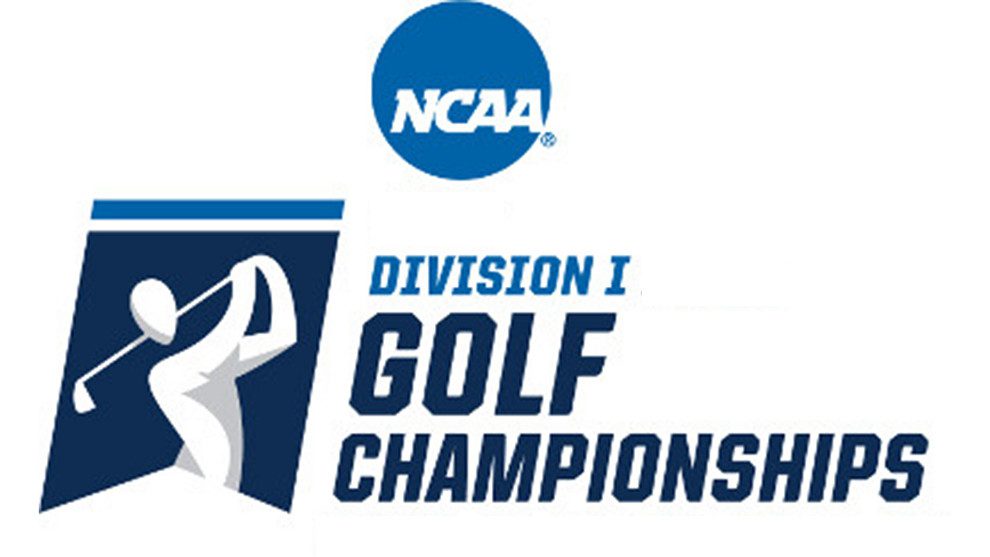 May 17, 2021
ALLAHASSEE, Fla. – Indiana men's golf began play in the 2021 NCAA Regional at Seminole Legacy Golf Club on Monday as the Hoosiers are currently tied for eighth place at 2-over par.
TOURNAMENT INFORMATION
NCAA Regional • Tallahassee, Fla.
Seminole Legacy Golf Club
Par 72 • 7,505
Live Scoring via Golfstat
CHIP-INS
• The field began on split tees with Indiana starting on No. 1.
• Host Florida State currently leads the field as the Seminoles ended the day 17-under.
• Senior Ethan Shepherd and junior Mitch Davis are both tied for 27th place after carding an even-72. Shepherd collected a trio of birdies and shot an even-36 on both the front and back nine. Davis was 1-under at the turn, highlight by three birdies.
• Brock Ochsenreiter and freshman Drew Salyers are also tied as they finished the day in 35th place at 1-over 73. Ochsenreiter shined on the front nine, highlighted by an eagle on No. 4. He parred every other hole up until No. 16. Salyers was also exceptional on the front nine and he made the turn at 3-under with four birdies. He ran into some trouble on the back nine, where he was 4-over.
• Freshman Clay Merchent is tied for 51st place after carding a 75. Like the rest of his teammates, he was also best on the front nine as he shot a 1-under.
• The top five teams (30 teams total) and the low individual not on an advancing team from each regional site (six individuals total) will advance to the NCAA Championships, set for May 28-June 2 at Grayhawk Golf Club in Scottsdale, Ariz.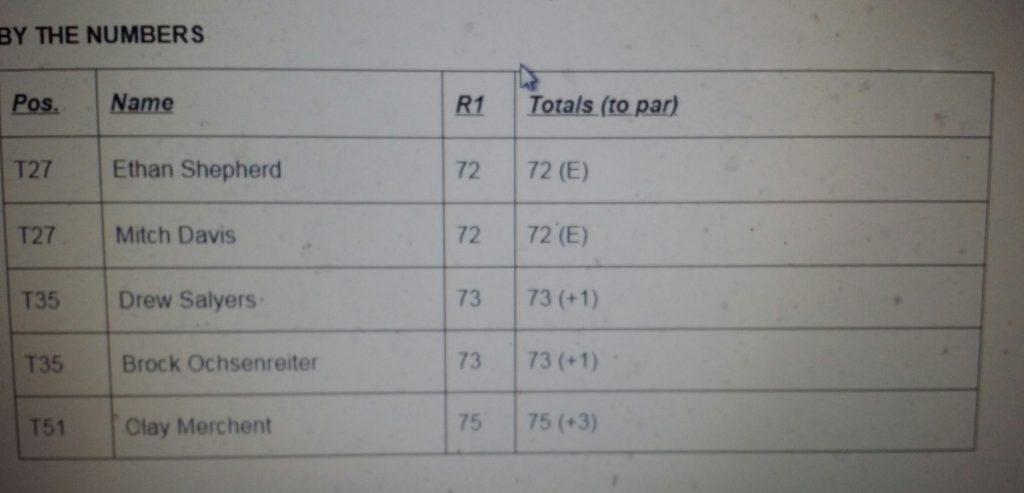 UP NEXT
The teams return to Seminole Legacy Golf Club tomorrow for the second round of action. Tee times begin at 8:30 a.m. again off of split tees with the Hoosiers starting at 9:25 a.m. off No. 1.
COURTESY INDIANA ATHLETIC COMMUNICATIONS