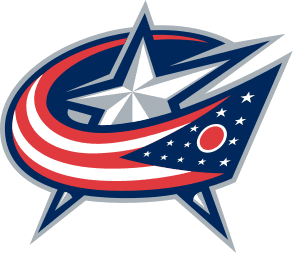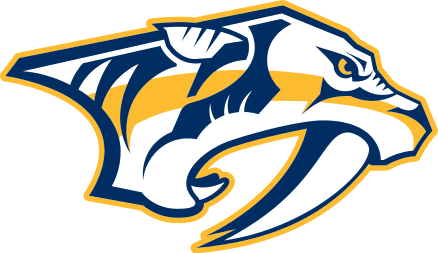 MAY 3, 2021 II VS. NASHVILLE PREDATORS II NATIONWIDE ARENA II 7 PM ET

GAME AT A GLANCE
GOAL SCORERS
Columbus: E. Bemstrom (1), E. Bemstrom (2), PP – E. Bemstrom (3)
Nashville: F. Forsberg (12), PP – R. Johansen (6), R. Josi (7), R. Josi (8)

GOALTENDERS
Columbus: E. Merzlikins (34 saves, OTL)
Nashville: J. Saros (29 saves, OTW)
CBJ TEAM NOTES
Columbus picked up points for the fourth-straight contest with the overtime loss with each of the four games decided after regulation (1-0-3).
CBJ have collected points in five of their last seven home games (2-2-3).
Trailing 3-0 in the third period, it marked the sixth time in Blue Jackets history that the club overcame a three-goal deficit to record a point (MR: 5-4 OTL on Mar. 31, 2018 at Vancouver).
The Blue Jackets are 2-1-1 in the last four games against the Predators at Nationwide Arena after tonight's overtime loss.
The winning team has scored three-plus goals in 16 of the last 17 meetings in the series, including five of the six meetings this season. The winner has scored four-plus goals in 12 of the last 17 outings, including tonight's game.
CBJ have killed off 22-of-25 Nashville power play attempts in the last 10 games after killing off three-of-four attempts tonight.
The Jackets have killed off 50-of-56 opponent power play attempts in the last 22 games (89.3 pct.) and 53-of-60 opponent power play attempts in the last 25 contests (88.3 pct.).
The Blue Jackets have played in 27 one-goal contests this season (11-4-12), including each of the last four games.
CBJ PLAYER NOTES
· C Emil Bemstrom notched his first NHL career hat trick with his first three goals of the campaign (3-2-5 in 17 GP). His hat trick marks the sixth natural hat trick in franchise history (3-straight goals) and first since Brandon Saad on April 2, 2016 at Carolina. He became the fourth player in club history to record three goals in a single period (third period), joining Deron Quint (2nd period of Mar. 9, 2001 at FLA), Geoff Sanderson (2nd period of Mar. 29, 2003 at Calgary) and Jeff Carter (1st period of Dec. 22, 2011 at Nashville).
· C Jack Roslovic tallied two assists and is now tied for the club lead in multi-point efforts with eight. He ranks second on the club in assists and points with 10-22-32 in 45 GP. He has recorded 4-6-10 in the last 12 games.
· D Michael Del Zotto registered his third multi-point game of the campaign, and second against Nashville, with two assists (4-9-13 in 50 GP).
· D Seth Jones recorded his 20th assist of the season, giving him 1-2-3 in the last seven games. He leads CBJ blueliners in assists and points with 5-20-25 in 53 appearances this year.
· C Mikhail Grigorenko tallied an assist and has 1-1-2 in the last four games (3-8-11 in 29 GP).
POST-GAME ZOOM INTERVIEWS
HC John Tortorella | F Emil Bemstrom | D Michael Del Zotto
CBJ UPCOMING SCHEDULE
Tuesday, May 4 No Practice
Wednesday, May 5 vs. Nashville – 7 pm ET at Nationwide Arena
Thursday, May 6                      No Practice
COURTESY BLUE JACKETS COMMUNICATIONS