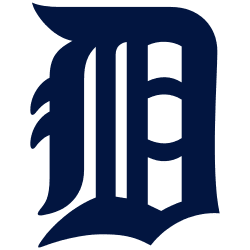 tigers.com • facebook.com/tigers • Twitter- @tigers, @TigresdeDetroit, @DetroitTigersPR • Instagram/Snapchat- @tigers, @TigresdeDetroit
Detroit Tigers (3-3) at Cleveland Indians (2-3)
Friday, April 9, 2021 • Progressive Field, Cleveland, OH • 7:10 p.m. ET
RHP Julio Teheran (1-0, 1.80) vs. RHP Zach Plesac (0-1, 3.00)
Game #7 • Road Game #1 • TV: Bally Sports Detroit/MLB.tv • Radio: 97.1 The Ticket
RECENT RESULTS: The Tigers dropped Wednesday's
rubber match with Minnesota, 3-2. Matthew Boyd
earned his first quality start of the season but took
the loss, tossing 7.0 innings and allowing three earned
runs on seven hits and no walks, while striking out
eight. Akil Baddoo put Detroit on the board early with
a RBI triple in the second inning, while Wilson Ramos
plated the other Tigers run, coming on a solo homer in
the fifth. Willi Castro went 3×4, posting his first multi
hit game of the season.
THEY CALL HIM WILLI THREE-HITS: After starting
the season 3×21, including an 0x15 skid, Willi Castro
reminded everyone of what he can do in the batters
box with his performance on Wednesday. The 2020
American League Rookie of the year candidate went
3×4 in the contest, smoking all four balls he put in
play at 103-plus MPH. This exit velocity clinic really
began on Monday, when he snuck a ninth inning single
through the left side of the infield at 115.4 MPH, which
was the hardest-hit batted ball of his career, and the
second highest for any Tiger in the Statcast Era. Since
the start of last season, Castro ranks tied for second
on the team with five games with three-or-more hits
(leader, Candelario with six).
MIGGY MOVING UP THE ALL-TIME HITS LIST: Miguel
Cabrera enters tonight's game with 2,869 hits in his
Major League career. He is just one hit shy of tying
Jesse Burkett (2,870) for 46th place in MLB history,
and four hits shy of equaling Babe Ruth (2,873) for
45th. Additionally, Cabrera's next double will mark the
583rd of his career and 400th as a Tiger. That would tie
him with Robin Yount for No. 21 on the all-time MLB
doubles leaderboard, and make him the eighth player
in franchise history to reach the 400 double mark.
MLB All-Time Hits List
Rank Player Hits
Omar Vizquel 2,877
Mel Ott 2,876
Babe Ruth 2,873
Jesse Burkett 2,870
Miguel Cabrera 2,869
WARNING – BUFFALO CROSSING: One of the most
consistent backstops in the game since becoming a
Major League regular in 2011, Wilson Ramos has been
as advertised through his first five games of the 2021
campaign. Three of his four hits this season have gone
for extra-bases, getting Ramos off to a productive
.250/.333/.688 slashline. The Statcast data backs up
this power output, measuring his average exit velocity
on balls in play at 104.2 MPH on the season. Since
the start of 2011, Ramos ranks fifth among primary
catchers with 129 homers, and seventh with 511 RBI.
FOR STARTERS: Following Matthew Boyd's quality
start on Wednesday, Tigers starting pitchers have now
combined to post a 3.60 ERA (30.0IP/12ER), striking
out 26 batters and walking 15, while allowing just two
homers. Since 2000, that ERA ranks as the franchise's
seventh-lowest for a starting pitcher group over the
team's first six games of a season. Four of the five
American League central clubs rank in the top-14
slots on the MLB starting pitching ERA leaderboard,
including: No. 1 Minnesota (1.70), No. 10 Chicago (AL)
(3.14), No. 13 Cleveland (3.56) and No. 14 Detroit.
BADDOO-ING BIG THINGS: Rookie sensation Akil
Baddoo had a RBI triple in Wednesday's game vs.
Minnesota, marking his first career three-bagger. He's
now driven in at least one run in each of the first four
games of his Major League career, becoming just the
fourth player in franchise history to do so, joining Dale
Alexander (seven straight games with a RBI, 1929),
Ron Cash (four, 1973) and Don Ross (four, 1938). Is the
first big league player to begin his career with a RBI in
his first four games since Seattle's Kyle Lewis in 2019.
NOTES ON A.J. HINCH: A.J. Hinch was named the 39th
manager in Detroit Tigers history on October 30, 2020.
*Enters today's game with a 3-3 (.500) record as the
Tigers manager and 573-455 (.557) career record…
he leads active Major League managers (min. seven
seasons) in career win percentage.
TAXI SQUAD MEMBERS: The Tigers currently have five
players on the taxi squad for this road trip.
• RHP Kyle Funkhouser
• RHP Alex Lange
• RHP Erasmo Ramírez
• INF Renato Núñez
• C Dustin Garneau
TIGERS ON THE IL: RHP Rony García (abdominal strain,
10-day IL on April 1, retroactive to March 29); RHP
Spencer Turnbull (IL on March 29)
COMMUNITY HOT CORNER
Detroit Tigers Fun At Bat At Home Series, Powered
by Bally Sports Detroit and USA Baseball
A new, free virtual program, the Detroit Tigers Fun
At Bat At Home Series, powered by Bally Sports
Detroit and USA Baseball introduces children in
grades K-5 to the fundamentals of baseball and
critical character development principles through a
series of interactive videos aimed at growing sport
participation. Hosted by former Tigers outfielder
Craig Monroe, and featuring current Tigers players
and personnel, the virtual lessons begin April 16.
To learn more and register a child for the free
5-week program, visit www.Tigers.com/FunAtBat.
TIGERS VS. INDIANS
2021 Record: 2-1
2021 at Home: 2-1
2021 at Cleveland: 0-0
All-Time Record: 1130-1123-12
All-Time at Home: 614-510-5
All-Time at Comerica Park: 93-98
All-Time at Cleveland: 516-614-7
2021 Game Log
Date Site Result Winner/Loser/Save
4/1 DET W, 3-2 Boyd/Bieber/Soto
4/3 DET W, 5-2 Teheran/Plesac/B. Garcia
4/4 DET L, 9-3 Civale/Norris
4/9 CLE
4/10 CLE
4/11 CLE
5/24 DET
5/25 DET
5/26 DET
5/27 DET
6/28 CLE
6/29 CLE
6/30 CLE
8/6 CLE
8/7 CLE
8/8 CLE
8/13 DET
8/14 DET
8/15 DET
TIGERS STREAKS
Last five games: 2-3
Last 10 games: 3-3
Last 15 games: 3-3
Last 20 games: 3-3
UPCOMING GAME DETAILS
DATE OPPONENT GAME TIME (ET) TIGERS OPPONENT TV/RADIO
PROBABLE PITCHER PROBABLE PITCHER
Saturday at Cleveland 6:10 p.m. LHP Tarik Skubal RHP Aaron Civale BSDET/97.1
(0-0, 3.38) (1-0, 3.86)
Sunday at Cleveland 1:10 p.m. RHP José Ureña LHP Logan Allen BSDET/97.1
(0-1, 15.00) (0-1, 3.60)
TONIGHT'S TIGERS STARTER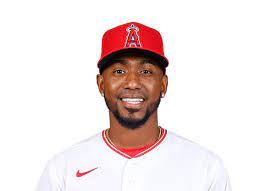 Julio Teheran – RHP
Height: 6-2 • Weight: 205 lbs. • Age: 30
Initially Signed: July 2, 2007 as non-drafted FA (Atlanta)
Birthplace: Cartagena, Colombia
Residence: Cartagena, Colombia
Tonight's Start vs. Cleveland
• Teheran will be making his second start of the season tonight, both
of which have come against Cleveland…threw 5.0 innings against the
Indians in his season debut on Saturday, allowing a run on four hits
with three walks and three strikeouts…marked his first appearance
with 5.0-or-more innings pitched and one earned run-or-less since
September 7, 2019, when he was with Atlanta.
• Tonight will mark the 12th time in his career that he has faced the
same team in consecutive starts…in the previous 11 instances,
Teheran has posted a 3.94 ERA (59.1IP/26ER) with 51 strikeouts.
• Has faced American League Central foes just 10 times in his career,
combining to post a 4-5 record over those 10 starts, with a 3.30
ERA (57.1IP/21ER)…has two games vs. AL Central foes with no runs
allowed, both coming against the Tigers (October 2, 2016 and June
2, 2019).
• Has made just one career start at Progressive Field, on April 20, 2019,
as a member of the Atlanta Braves…suffered the loss in that start,
allowing five runs on seven hits with four walks and six strikeouts in
4.2 innings.
2021 Spring Training
• Teheran entered Tigers camp this spring as a non-roster invitee
looking to rebound from a rough and short 2020 season…he
accomplished just that, allowing three total earned runs over his first
four outings of the spring, on six hits and only one walk, while striking
out 15 in 11.0 innings pitched.
• Saw a nice velocity uptick this spring compared to his last few Major
League seasons…from 2018-20 he had an average fastball/sinker
velocity of 89.6 MPH, which bumped up to 91.5 MPH this spring…his
maximum velocity this spring was 93.4 MPH, on March 12 vs. New
York (AL).
• Was roughed up in his final outing of the spring on March 27 vs.
Philadelphia, his only Grapefruit League outing of the season allowing
more than two runs to score.
• Left his start after 2.0 innings on March 22 at Toronto as a
precautionary measure, due to low back tightness.
Career Notes
• Appeared in 10 games, including nine starts, with the Los Angeles
Angels in the shortened 2020 season…began the season on the
injured list and was reinstated on August 5…made the longest relief
outing of his big league career on August 20 at San Francisco, tossing
5.0 innings.
• Tied a career high by making 33 starts with Atlanta in 2019…served
as Atlanta's Opening Day starter for the sixth consecutive season,
matching Hall of Famer Warren Spahn for the longest such streak by
a pitcher in Braves franchise history…only two other Atlanta pitchers,
Greg Maddux (1993-96) and Rick Mahler (1985-88) started at least
four straight season openers.
• Named to the National League All-Star Team in 2014 and 2016 with
the Atlanta Braves.
• Since 2013, ranks tied for third in the Majors among active players
with 232 starts, and sixth in innings pitched (1370.1).
• Is one of six players since 1900 to record over 1,000 strikeouts in a
Braves uniform, along with Hall of Famers John Smoltz, Phil Niekro,
Warren Spahn, Tom Glavine and Greg Maddux.
• Selected to play in the Futures Game in 2010 and 2011…was the
starting pitcher for the World Team in the 2011 contest.
JULIO TEHERAN – 2021 DAY-BY-DAY
Date-Opp. Decision IP H R ER HR BB SO P-S
4/3 vs. CLE W, 5-2 5.0 4 1 1 1 3 3 90-58
TOTALS 1-0 5.0 4 1 1 1 3 3 90-58
2021 HIGHS STATISTIC CAREER HIGHS
5.0, 4/3/21 vs. CLE Innings Pitched 9.0, 3x (last), 6/19/16 at NYM
4, 4/3/21 vs. CLE Hits 13, 6/15/15 at BOS
1, 4/3/21 vs. CLE R 9, 2x (last), 7/24/18 at MIA
1, 4/3/21 vs. CLE ER 9, 5/18/17 vs. TOR
1, 4/3/21 vs. CLE HR 4, 4/17/15 at TOR
3, 4/3/21 vs. CLE BB 6, 2x (last), 8/4/19 vs. CIN
3, 4/3/21 vs. CLE SO 12, 2x (last), 10/2/16 vs. DET
90, 4/3/21 vs. CLE Pitches 128, 5/20/14 vs. MIL
TEHERAN – 2021 AND CAREER W-L ERA G GS IP H R ER BB SO
2021: 1-0 1.80 1 1 5.0 4 1 1 3 3
Career: 78-77 3.80 240 236 1396.1 1232 635 590 477 1207
TEHERAN – vs. CLEVELAND W-L ERA G GS IP H R ER BB SO
2021: 1-0 1.80 1 1 5.0 4 1 1 3 3
Career: 1-1 5.59 2 2 9.2 11 6 6 7 9
BATTER vs. PITCHER MATCHUPS
TEHERAN vs. CLEVELAND
Player Avg. AB H HR RBI BB SO
Bauers .000 6 0 0 1 1 3
Gamel .000 2 0 0 0 1 1
Giménez .500 2 1 0 0 0 0
Hedges .200 5 1 0 0 0 1
Hernandez .205 44 9 4 6 6 10
Naylor .500 2 1 0 1 0 0
R. Pérez .500 2 1 0 0 0 1
Ramírez .000 4 0 0 0 1 0
Reyes .273 11 3 2 3 0 4
A. Rosario .227 22 5 0 3 2 7
E. Rosario 1.000 1 1 1 1 1 0
PLESAC vs. DETROIT
Player Avg. AB H HR RBI BB SO
Cabrera .250 8 2 0 1 2 3
Candelario .167 6 1 0 0 1 2
H. Castro .167 6 1 0 0 0 2
W. Castro .333 6 2 0 1 0 0
Goodrum .111 9 1 0 0 0 5
Grossman .000 2 0 0 0 1 0
Jones .400 5 2 1 1 0 0
Mazara .286 14 4 0 2 1 2
Ramos .500 2 1 0 0 0 0
Reyes .500 4 2 0 0 1 0
Schoop .000 3 0 0 0 0 0
TIGERS IN THE BOX
(Series numbers are for three games vs. Minnesota; Homestand numbers are for six games, April 1-7)
TIGERS SERIES: .250 (26×104) HOMESTAND: .223 (43×193)
OPPONENTS SERIES: .270 (30×111) HOMESTAND: .252 (53×210)
COURTESY DETROIT TIGERS & MLBpressbox.com