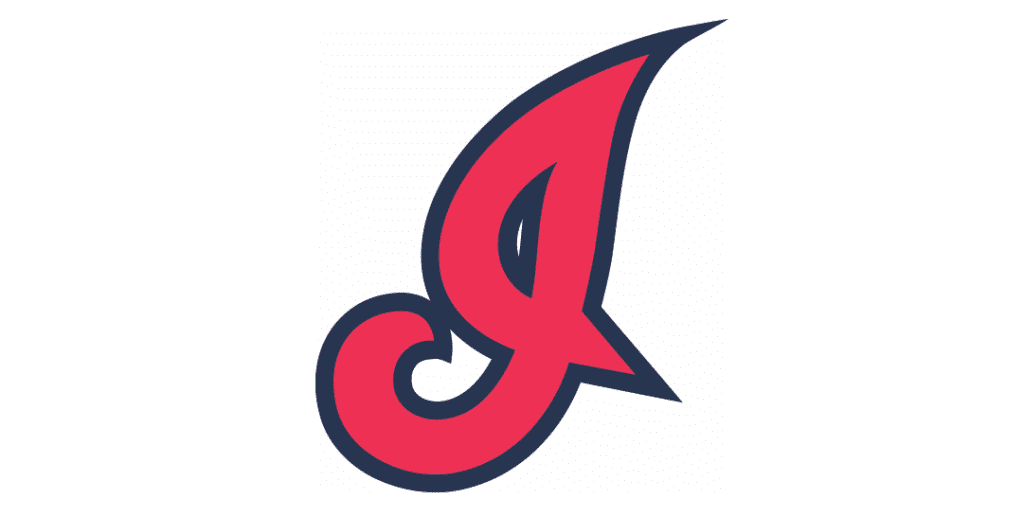 2021 OFFICIAL GAME INFORMATION
CLEVELAND INDIANS (2-3) vs. DETROIT TIGERS (3-3)
RHP Zach Plesac (0-1, 3.00) vs. RHP Julio Teheran (1-0, 1.80)
Game #6/Home #3 » Friday, April 9, 2021 » Progressive Field » 7:10 p.m. (ET) » Bally Sports Great Lakes, WTAM/WMMS/IRN
A CY YOUNG AND SILVER SLUGGER WALK INTO A BALLPARK
» The Clevelanders capped a two-game series split against Kansas
City with a 4-2 victory over the Royals on Wednesday afternoon at
Progressive Field…the win was powered by a pair of home runs off
the bat of JOSÉ RAMÍREZ to back a strong effort on the mound by
SHANE BIEBER…Tribe snapped a four-game skid vs. KC dating
back to 2020.
» For the fourth time thru five games, Cleveland's opponent scored
first, as Salvador Pérez broke a scoreless tie with a solo home run
off Bieber to lead off the 4th inning…Ramírez erased the 1-0 deficit
with a two-run, two-out drive to RF in the 6th off Jesse Hahn…the
Royals responded immediately in the 7th, as Bieber issued a oneout walk to Kyle Isbel and allowed a single to Michael Taylor just
prior to exiting; Nicky Lopez then greeted JAMES KARINCHAK
with an RBI-single to score Isbel…Ramírez again put the offense on
his shoulders in the 8th with another two-run shot off Greg Holland
to score BEN GAMEL (lead-off walk), notching his 17th career
multi-HR game…has five multi-HR games since 2020, the most in
MLB over that stretch.
» Bieber did not factor into the decision despite notching his 17th
career appearance with double-digit K's (6.1IP, 3H, 2R-ER, 4BB,
12SO, HR)…EMMANUEL CLASE fanned a pair in the 8th to earn
his first win/decision in a Cleveland uniform…NICK WITTGREN
followed with a scoreless 9th for his first save…the club is coming
off its second of a pair of Tues./Thurs. scheduled off days.
BIEBER MANIA
» RHP SHANE BIEBER is repeating the success he found early
on in 2020, having struck out 24 batters in his first two starts of
the season, punching out 12 in each outing…started 2020 with 14
strikeouts in his Opening Day start, followed by 13 in his second
start of the season, tying a MLB record for most strikeouts in the first
two starts of a seaon, matching Karl Spooner who accomplished
the feat in 1954 with the Brooklyn Dodgers (Elias)…Bieber is the
only pitcher in MLB history to have 24+ strikeouts in first two
starts of consecutive seasons (Bally Sports Great Lakes).
» The right-hander has tallied 8+ SO in 14 straight starts, including
all 12 starts in 2020, marking the T5th-longest streak in MLB history
and T1st-longest streak in CLE history behind Corey Kluber.
8+ SO/GAME STREAK
Pitcher Games Dates
Randy Johnson 17G 9/24/99-6/19/00
Pedro Martinez 16G 7/29/97-4/17/98
Pedro Martinez 15G 8/19/99-5/12/00
Randy Johnson 15G 6/25/99-9/5/99
Corey Kluber 14G 6/1/17-8/13/17
Randy Johnson 14G 8/22/98-5/5/99
Shane Bieber 14G 7/24/20-4/1/21
MOTOR CITY SOUL | A.L. CENTRAL LOVE
» The Tribe is set to face Detroit for the second time in as many
weeks, as they opened the year against the Motor City Kitties,
dropping two of three contests in the 3-game slate…this 3-game set
will mark games 4-6 of 19 contests these two teams have against
each other in 2021.
» Cleveland went 7-3 vs. Detroit in 2020 to post club's fifth consec.
winning season head-to-head against the Motor City Kitties (66-22
since '16; 32-9 at home over that span)..Tribe saw a 20-game win
streak vs. Detroit end last Aug. 21 (began 4/11/19)…a concurrent
12-game win streak at this ballpark later met its expiration on Sept.
19…Tribe dropped back-to-back games against the Tigers for the
first time since May 14-15, 2018 in the first two games of the 2021
season (April 1 & 3)…is 5-5 over the last 10 games against DET.
» Cleveland finished the 2020 season 23-17 against the A.L.
Central, its fifth consecutive winning season against division
foes…since 2016, the Tribe is 221-127 (.635) against A.L. Central
opponents, the most wins against the division over that stretch…
Minnesota sits in second with a 182-165 record (.524).
BOWLING BALLS
» In his second outing of the season on Wednesday, RHP
EMMANUEL CLASE tossed 9 pitches at 100.0+mph…according to
MLB.com, Clase has more triple-digit pitches in two appearances
with Cleveland (18) than all Cleveland pitchers combined from 2008
until this season…his nine pitches at 100.0+mph on Wednesday
were the most by an Indians pitcher in a career in the pitch-tracking
era (since 2008).
» He was clocked at 101.2mph with his first pitch on April 4 vs. DET,
the fastest pitch thrown by a Tribe pitcher in the pitch-tracking era
(since 2008)…previous fastest was 100.7mph by Danny Salazar
on Aug. 7, 2013 vs. DET (MLB.com).
START ME UP | STARTING ROTATION SUCCESS
» Cleveland's starting rotation has registered a 3.56 ERA through
the first 5 games of the season (30.1IP, 21H, 12R/ER, 5HR, 14BB,
37SO)…signals the rotation's 3rd-lowest ERA thru the first 5 games
of a season in the Francona Era (2013-2021), trailing only 2020
(2.32ERA) and 2015 (2.70ERA)…thru 6 games, the two lowest
rotation ERA's in the Francona ERA have been 2020 (1.85ERA)
and 2019 (3.28ERA).
» Opponents are batting just .193 (21-for-109) with a .642 OPS
against Tribe starters…marks the lowest avg. against in the AL (5th
in MLB) and 4th-lowest OPS in AL (9th in MLB).
CLEVELAND: MOST WINS IN A.L. SINCE 2013
» With a 35-25 (.583) regular season record in 2020, the Tribe
posted its eighth consecutive winning season…marks the
most consecutive winning seasons since the club also had eight
consecutive winning seasons from 1994 to 2001…the eight
consecutive winning seasons is T2nd-longest in club history behind
10 consecutive seasons finishing above .500 from 1947-56.
» Cleveland joins New York-AL as one of only two A.L. teams to
finish above .500 in each of the last eight campaigns…club has
gone 675-522 (.564) from 2013-21, the best win pct. in the A.L. over
that span, 2nd-best in Majors behind the Dodgers (719-483, .598).
34
ZACH PLESAC RHP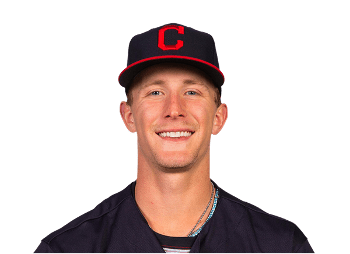 W-L ERA G GS IP H R ER BB SO
2021 0-1 3.00 1 1 6.0 6 2 2 2 4
Career 12-9 3.31 30 30 177.0 146 68 65 48 149
PLESAC vs. DETROIT
W-L ERA G GS IP H R ER BB SO
2021 0-1 3.00 1 1 6.0 6 2 2 2 4
Career 2-1 1.14 4 4 23.2 16 3 3 5 18
TODAY'S OUTING
» The 27-year-old right-hander is slated to make his second start
of 2021 today vs. Detroit…Marks his fifth career start vs. Detroit.
» Went 1-2 with a 6.56 ERA in 6 spring starts in Arizona (23.1IP,
27H, 17R/ER, 6BB, 24SO, .281 average against).
LOFTY COMPANY
» Since debuting during the 2019
season, Zach's 3.31 ERA over
his 30 career starts is the fourthlowest mark in the American
League over the three season
span (30GS, 65ER/177.0IP).
» Among MLB hurlers, he ranks
17th over that same span…Jacob
deGrom leads MLB starters with a 2.36 ERA over 45 starts.
2019-2021 AMERICAN LEAGUE
ERA LEADERS (min.30 GS)
Gerrit Cole (NYY/HOU) 2.54
Justin Verlander (HOU) 2.59
Shane Bieber (CLE) 2.87
Zach Plesac (CLE) 3.31
Charlie Morton (TB) 3.33
LAST START
» Made 2021 debut on Saturday, April 3 in Detroit, a 5-2 win over
the Tigers and Julio Teheran…Allowed both runs in the first inning
on a Willi Castro triple followed by a Miguel Cabrera ground out….
First career loss against the Tigers…L, 6.0IP, 6H, 2R/ER, 2BB,
4SO, 94 pitches/58 K.
vs. DETROIT /AT HOME
» Set to face Detroit for the fifth time in his career…Owns a career
mark of 2-1 with a 1.14 ERA in four previous starts (23.2IP, 16H,
3R/ER, 5BB, 18SO)…Faced Detroit in 2021 debut last Saturday
(see above)….Turned in the third known immaculate inning in CLE
history only 2020 start at DET (2nd inning) on Sept. 18, 2020.
» Went 1-0 with a 2.08 ERA in 3 starts at home last year (21.2IP,
14H, 5ER, 2BB, 22SO)….Career in Progressive Field he is 6-2 w/a
3.56 ERA in 14 starts (81.0IP, 69H, 32ER, 22BB, 66SO).
2020 NOTES
» Had an outstanding season, posting the best strikeout-towalk ratio in MLB (9.5:1), the third-lowest ERA in the American
League (2.28) among pitchers with at least 50 IP and finishing
fifth-lowest average against (.191) using the same standard…
Was tied for ninth in the AL in quality starts (6) despite spending
21 days on the Restricted List and at the Alternate Training Site,
August 11-31 due to a team-related infraction.
» Worked at least 6.0 IP in all 8 starts, allowed 1 run-or-less in 5 of
his 8 starts and recorded his first two career double-digit strikeout
starts (11, two times, last on Sept. 18 at DET).
» Made season debut on July 29 vs. Chicago-AL, working a
season-high 8.0 IP…Set a then career-high 11 SO and retired 24
of 27 batters faced…Became 7th starter in franchise history to work
8.0+ innings with 11+ K's, 3-or-fewer hits & zero BB's allowed; first
since Bieber on 6/30/19 at BAL..Was among the three finalists for
a Rawlings Gold Glove (AL Pitcher) and did not record an error in
his 13 TC (T5th-most among AL Ps)…Was slated to start the third
game of the club's AL Wild Card Series vs. New York-AL.
» Right-handed batters hit just .180 (20-for-111, 4 HR) off him…
Batters hit .161 (9-for-56) with runners on base and .111 (2-for-18)
with RISP…Picked off 2 runners (8 career), yielded only 1 steal
(1 CS).
MISC.
» Plesac (12th round) joins rotation mates SHANE BIEBER (4th
rd) and AARON CIVALE (3rd rd) in standout 2016 Cleveland draft
class…NOLAN JONES (2nd rd) is MLB Pipeline's No. 1 prospect
in org.
» Plesac is the nephew of former Major League All-Star lefthander Dan Plesac, who pitched for Milwaukee, Toronto, Arizona,
Pittsburgh, Philadelphia & Chicago-NL over the course of his 18-
year career.
Date Opp. Dec. ERA IP H R ER HR BB-I SO P/S
4/3 at DET L- 3.00 6.0 6 2 2 0 2-0 4 94/58
April Totals 0-1 3.00 6.0 6 2 2 0 2-0 4
2021 Totals 0-1 3.00 6.0 6 2 2 0 2-0 4
UPCOMING PROBABLES & BROADCAST INFORMATION
Date Opponent Probable Pitchers – Cleveland vs. Opponent First Pitch TV/RADIO
Sat. April 10 Detroit Tigers RHP Aaron Civale (1-0, 3.86) vs. LHP Tarik Skubal (0-0, 3.38) 4:10PM ET BGSL/WTAM/WMMS/IRN
Sun. April 11 Detroit Tigers LHP Logan Allen (0-1, 3.60) vs. RHP José Ureña (0-1, 15.00) 1:10PM ET BGSL/WTAM/WMMS/IRN
HITTERS
NOTES:
vs.LHP:.216(19-88) 3HR,10RBI vs.RHP:.214(15-70) 4HR,7RBI Home:.186(11-59) 2HR,4RBI Road:.232(23-99) 5HR,13RBI
KC Series/H-Stand: 11-59,1 2B,7BB,4RBI,4R,2HR RISP:.130(3-23) 0HR,4RBI
COURTESY CLEVELAND INDIANS & MLBpressbox.com