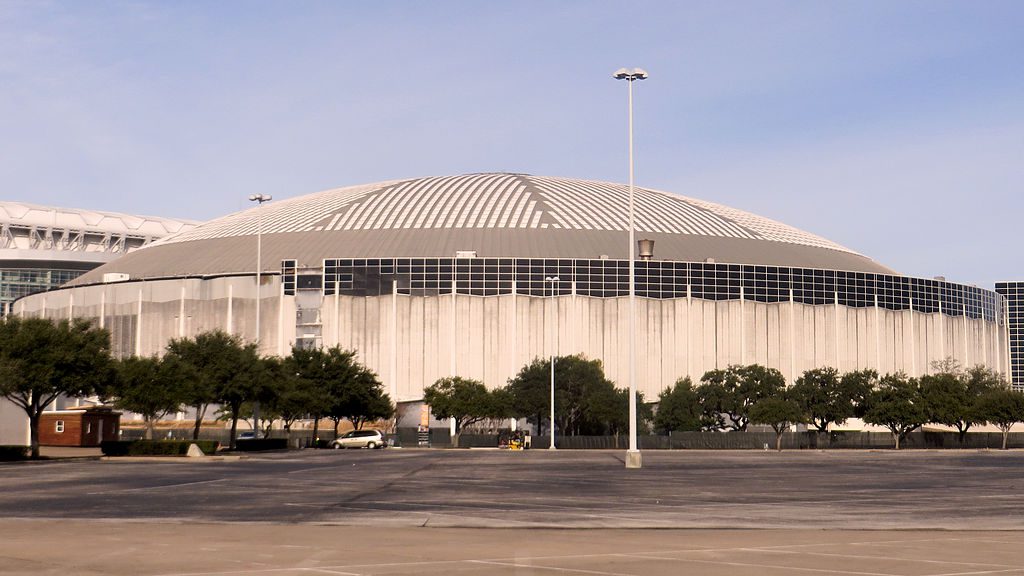 THE CONCEPTION OF THE ASTRODOME (FROM WIKIPEDIA COMMONS)
Major League Baseball expanded to Houston in 1960 when the National League agreed to add two teams. The Houston Colt .45s (renamed the Astros in 1965) were to begin play in 1962, along with their expansion brethren New York Mets. Roy Hofheinz, a former mayor of Houston, and his group were granted the franchise after they promised to build a covered stadium. It was thought a covered stadium was a must for a major league team to be viable in Houston due to the area's subtropical climate and hot summers. Game-time temperatures are usually above 97 °F (36 °C) in July and August, with high humidity and a likelihood of rain. Hofheinz claimed inspiration for what became the Astrodome from a tour of Rome, where he learned that the builders of the ancient Colosseum installed giant velaria to shield spectators from the sun.
The Astrodome was conceived by Hofheinz as early as 1952, when he and his daughter Dene were rained out once too often at Buffalo Stadium, home of Houston's minor league baseball team, the Houston Buffs. Hofheinz abandoned his interest in the world's first air-conditioned shopping mall, The Galleria, and set his sights on bringing major league baseball to Houston.
1020s
1100s
1680s
1790s
1830s
1860s
1880s
1900s
1910s
1920s
1930s
1950s
1960s
1970s
1980s
1990s
2000s
2010s
COURTESY www.almanac.com