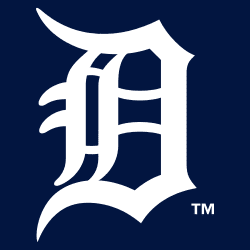 DETROIT TIGERS
GAME NOTES
WORLD SERIES CHAMPIONS: 1935, 1945, 1968, 1984
Detroit Tigers (2-0) vs. Cleveland Indians (0-2)
Sunday, April 4, 2021 • Comerica Park, Detroit, MI • 1:10 p.m. ET
LHP Tarik Skubal (No Record) vs. RHP Aaron Civale (No Record)
Game #3 • Home Game #3 • TV: Bally Sports Detroit/MLB.tv • Radio: 97.1 The Ticket
RECENT RESULTS: The Tigers improved to 2-0 on the
season with a 5-2 win over Cleveland on Saturday
afternoon. Jeimer Candelario and Nomar Mazara each
had three hits and a RBI in the victory, while Miguel
Cabrera and Willi Castro contributed a hit and a RBI.
Julio Teheran made his first regular season start as a
Tiger and picked up the win, allowing one run on four
hits with three walks and three strikeouts in 5.0 innings.
Bryan Garcia earned a four-out save, giving up one hit
and striking out one. The Tigers and Indians conclude
their three-game series this afternoon. Following
today's game, the six-game homestand continues
tomorrow with a three-game series vs. Minnesota (April
5-7).
WALK THE LINE: Robbie Grossman continued to show
an impressive eye at the plate in yesterday's game,
drawing three walks for the second straight game.
According to the Elias Sports Bureau, he became the
first big league player to have six-plus walks in his
first two games of the season since Freddie Freeman
also had six in Atlanta's first two games of 2018. Also,
Grossman is the first MLB leadoff hitter to draw six-ormore walks in the first two games of the season since
Cleveland's Vic Davalillo drew six in the team's first
two games in 1977. The last Tigers player to take six
free passes in the first two games of a season was JoJo White, who drew six walks in the first two games
of 1935.
THE CANDY MAN CAN: Jeimer Candelario continued
his strong start to the 2021 season yesterday, reaching
base four times and going 3×4 with two runs scored,
a double and a RBI. The performance marked the
ninth time in his career that he has reached base four
times in a game. Candelario is looking to follow up on
an impressive 2020 season, in which he was named
Tiger of the Year after hitting .297/.369/.503 with 11
doubles, three triples, seven homers and 29 RBI.
WELCOME TO DETROIT: Julio Teheran turned in a
strong performance in his Tigers debut yesterday,
working 5.0 innings and allowing one run on four hits
with three walks and three strikeouts. The victory was
Teheran's first since September 7, 2019, snapping a
streak of 13 appearances (12 starts) without a win.
Additionally, Teheran became the first Colombian-born
player to earn a win for Detroit.
TIGERS TIDBITS: With yesterday's win, the Tigers
started a season 2-0 for the first time since 2016,
when they opened the season with three consecutive
victories…Teheran and Matthew Boyd have gotten
Detroit's starting pitchers off to a hot start, combining
to toss 10.2 innings and allow just one earned run,
marking the fewest given up over the club's first two
games of a season since posting 15.1 scoreless to start
the 2015 campaign…Nomar Mazara recorded his first
three hits as a Tiger in yesterday's game. It marked
his 28th career game with three-or-more hits and his
first three-hit performance since August 16, 2019 vs.
Minnesota…Bryan Garcia earned his fifth career save
and his first multi-inning save in yesterday's game.
NOTES ON THE SEASON OPENING ROSTER:
Information about Detroit's 26-man, season-opening
roster:
The roster consists of 13 pitchers (Tyler Alexander,
Matthew Boyd, José Cisnero, Buck Farmer, Michael
Fulmer, Bryan Garcia, Derek Holland, Casey Mize,
Daniel Norris, Tarik Skubal, Gregory Soto, Julio
Teheran, José Ureña), two catchers (Grayson Greiner,
Wilson Ramos), four infielders (Miguel Cabrera,
Jeimer Candelario, Willi Castro, Jonathan Schoop), five
outfielders (Akil Baddoo, Robbie Grossman, JaCoby
Jones, Nomar Mazara, Victor Reyes) and two utility
players (Harold Castro, Niko Goodrum).
4 are on an Opening Day roster at the Major League
level for the first time (Baddoo, W. Castro, Mize, Skubal)
7 were not active with the team in 2020 (Baddoo,
Grossman, Holland, Mazara, Ramos, Teheran, Ureña)
10 have less than three years of Major League service
(Alexander, Baddoo, H. Castro, W. Castro, Garcia,
Greiner, Mize, Reyes, Skubal, Soto)
9 have five-or-more years of Major League service
(Cabrera, Grossman, Holland, Mazara, Norris, Ramos,
Schoop, Teheran, Ureña)
5 have been selected All-Stars (Cabrera, Fulmer,
Ramos, Schoop, Teheran)
TIGERS AND INDIANS: With yesterday's win, the Tigers
clinched their first series victory over the Indians at
Comerica Park since May 14-16, 2018. Detroit went 3-7
against Cleveland last season, including a 1-6 record at
Comerica Park. Since the start of the 2016 season, the
Indians have gone 65-22 against the Tigers.
CENTRAL FOCUS: The Tigers are beginning the 2021
season with nine straight games against teams from
the American League Central. Detroit went 12-28
against divisional foes last season, going 1-9 vs. Chicago
(AL), 3-7 vs. Cleveland, 4-6 vs. Kansas City and 4-6 vs.
Minnesota. The Tigers have posted a losing record
against AL Central teams in four consecutive seasons.
ON DECK: The Tigers continue their season-opening,
six-game homestand tomorrow as they open a threegame series vs. the Minnesota Twins. Detroit went 4-6
against the Twins in 2020, including winning all three
games played at Comerica Park. Minnesota has won
the season series over the Tigers each of the last four
seasons.
COMMUNITY HOT CORNER
Detroit Tigers Opening Day Food Donation, In
Partnership with Kroger
A record number of children and families across
Detroit are facing hunger and food insecurity each
day. That's why the Tigers teamed up with Kroger
to donate 41,083 nutritious meals to Forgotten
Harvest on Opening Day – one for every seat in
Comerica Park. The meals will support more than
1,000 children in Forgotten Harvest's Detroit
summer lunch program this year as part of the
Tigers commitment to supporting youth wellness
through the power of baseball. To join the Tigers
in giving, visit www.ForgottenHarvest.org/Tigers.
UPCOMING GAME DETAILS
DATE OPPONENT GAME TIME (ET) TIGERS OPPONENT TV/RADIO
PROBABLE PITCHER PROBABLE PITCHER
Monday Minnesota 1:10 p.m. RHP José Ureña RHP Matt Shoemaker ESPN/BSDET/97.1
(No Record) (No Record)
Tuesday Minnesota 1:10 p.m. RHP Casey Mize LHP J.A. Happ MLBN/BSDET/97.1
(No Record) (No Record)
Wednesday Minnesota 1:10 p.m. LHP Matthew Boyd RHP Kenta Maeda MLBN/BSDET/97.1
(1-0, 0.00) (0-0, 2.08)
TODAY'S TIGERS STARTER
Tarik Skubal – LHP
Height: 6-3 • Weight: 215 lbs. • Age: 24
Draft: 2018 9th round (Detroit)
Birthplace: Hayward, CA
Residence: Chandler, AZ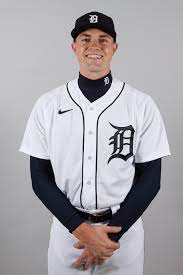 Today's Start vs. Cleveland
• Skubal looks to start his 2021 campaign off on the right foot today
vs. Cleveland, and help Detroit to its first 3-0 start since 2016.
• He faced the Indians one time during his first taste of big league
action last year, getting the start and tossing 2.1 innings on August
23 in Cleveland…allowed one earned run on three hits and one walk
in the contest, striking out five…was not very efficent in the outing,
taking 69 pitches to complete it.
• Posted a 1-3 record and 4.20 ERA (30.0IP/14ER) last year in seven
outings against AL Central foes…had perhaps his best game as a
Major Leaguer on Sepetmber 16 vs. Kansas City, allowing a pair of
earned runs on four hits, while issuing no walks and striking out
eight batters.
• Just two of his eight outings came at Comerica Park, where he
combined to toss 11.0 innings and allow four earned runs, seven hits
and no walks, while striking out 10.
2021 Spring Training
• Allowing just three earned runs over 17.0 innings pitched, Skubal
had one of the most dominant Spring Training seasons of any pitcher
in the Grapefruit League…held opponents scoreless in each of his
first three outings, allowing three total hits and walks, while striking
out 12.
• Ranked among baseball's leaders (min. 17.0 IP) in many pitching
categories during his spring season, including: fifth in slugging
percentage (.250), and eighth in ERA (1.59), opponents batting
average (.196) and OPS (.553)…was one of the most-used pitchers
in the Grapefruit League, ranking eighth with 290 pitches thrown.
• Was generally efficent with his pitches in all but one outing this
spring, throwing 70 pitches over 3.0 innings on March 17 at
Philadelphia…allowed five walks on March 23 vs. New York (AL), but
only threw 82 pitches over 4.0 innings pitched, limiting the damage
to two earned runs.
Career Notes
• Currently ranked as the club's No. 4 prospect and the 24th-best in
all of baseball, per MLB Pipeline…the service also ranks Detroit's
farm system as a whole as the second-strongest in baseball.
• Made the first eight appearances of his career in 2020, including
seven starts…posted a 1-4 record and 5.63 ERA (32.0IP/20ER),
allowing 28 hits and 11 walks, while striking out 37…allowed more
than two earned runs in just two of his appearances this season, and
struck out six-or-more batters in four of his last five outings to close
out his rookie campaign.
• Turned in one of his best starts of the season on September 5 at
Minnesota, throwing a career-best 6.0 innings and allowing one run
on two hits with two walks and six strikeouts…became the ninth
starting pitcher in franchise history to throw 6.0-or-more innings
while allowing one run-or-fewer on two-or-fewer hits in one of his
first four career starts, and the first to do so since Drew Smyly on
April 28, 2012 at New York (AL).
• Posted the second quality start of his rookie season on September
16 vs. Kansas City, allowing three runs, two earned, on four hits with
eight strikeouts in 6.0 innings, while taking the loss…became the
second pitcher in Tigers history to strike out eight-or-more batters
while not issuing a walk in one of his first six career appearances,
joining Schoolboy Rowe, who had nine strikeouts without giving up
a walk on April 21, 1933 at Cleveland.
• Combined to make 24 starts between Single A Lakeland and Double
A Erie in 2019…was named to the Florida State League midseason
All-Star Team and was selected an organization All-Star by MiLB.
com…ranked third among all full-season Minor League pitchers
with 179 strikeouts…had nine double-digit strikeout games during
the season.
TARIK SKUBAL – 2020 DAY-BY-DAY
Date-Opp. Decision IP H R ER HR BB SO P-S
8/18 at CWS L, 10-4 2.0 7 4 4 1 1 1 52-33
8/23 at CLE ND, W, 7-4 2.1 3 1 1 1 1 5 69-44
8/29 vs. MIN* W, 4-2 5.0 3 2 2 1 0 2 70-46
9/5 at MIN ND, L, 4-3 6.0 2 1 1 0 2 6 78-45
9/10 at STL+ L, 12-2 2.0 3 6 6 1 4 3 67-34
9/16 vs. KC L, 4-0 6.0 4 3 2 1 0 8 90-64
9/22 at MIN ND, L, 5-4 3.2 4 2 2 2 2 6 78-44
9/27 at KC L, 3-1 5.0 2 2 2 2 1 6 87-61
TOTALS 1-4 32.0 28 21 20 9 11 37 591-371
*game two of DH +game one of DH
2020 HIGHS STATISTIC CAREER HIGHS
6.0, 2x (last), 9/16/20 vs. KC Innings Pitched 6.0, 2x (last), 9/16/20 vs. KC
7, 8/18/20 at CWS Hits 7, 8/18/20 at CWS
6, 9/10/20 at STL+ R 6, 9/10/20 at STL+
6, 9/10/20 at STL+ ER 6, 9/10/20 at STL+
2, 2x (last), 9/27/20 at KC HR 2, 2x (last), 9/27/20 at KC
4, 9/10/20 at STL+ BB 4, 9/10/20 at STL+
8, 9/16/20 vs. KC SO 8, 9/16/20 vs. KC
90, 9/16/20 vs. KC Pitches 90, 9/16/20 vs. KC
*game two of DH +game one of DH
SKUBAL – 2020 AND CAREER W-L ERA G GS IP H R ER BB SO
2020: 1-4 5.63 8 7 32.0 28 21 20 11 37
Career: 1-4 5.63 8 7 32.0 28 21 20 11 37
SKUBAL – vs. CLEVELAND W-L ERA G GS IP H R ER BB SO
2020: 0-0 3.86 1 1 2.1 3 1 1 1 5
Career: 0-0 3.86 1 1 2.1 3 1 1 1 5
BATTER vs. PITCHER MATCHUPS
SKUBAL vs. CLEVELAND
Player Avg. AB H HR RBI BB SO
Hernandez .500 2 1 1 1 0 0
Luplow 1.000 1 1 0 0 0 0
Ramirez .500 2 1 0 0 0 1
Reyes .000 1 0 0 0 0 1
Rosario .167 6 1 0 0 0 1
CIVALE vs. DETROIT
Player Avg. AB H HR RBI BB SO
Cabrera .143 7 1 0 0 2 1
Candelario .667 3 2 0 0 0 1
H. Castro .333 3 1 0 0 0 0
W. Castro .167 6 1 0 2 0 2
Goodrum .250 4 1 1 2 1 0
Jones .333 6 2 0 0 0 2
Mazara .250 4 1 0 1 0 1
Ramos .500 2 1 0 2 0 0
Reyes .500 8 4 0 1 0 1
Schoop .143 7 1 0 0 0 0
TIGERS IN THE BOX
(Series numbers are for three games vs. Cleveland; Homestand numbers are for six games, April 1-7)
TIGERS SERIES: .242 (15×62) HOMESTAND: .242 (15×62)
OPPONENTS SERIES: .206 (13×63) HOMESTAND: .206 (13×63)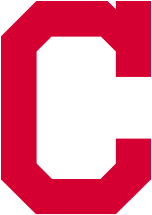 COURTESY DETROIT TIGERS & MLBpressbox.com