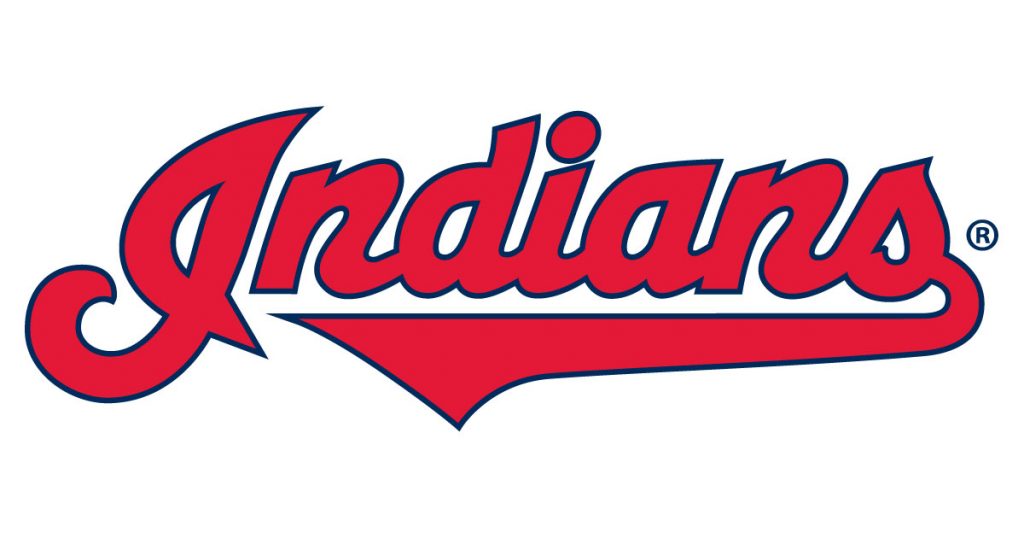 2021 OFFICIAL GAME INFORMATION
CLEVELAND INDIANS (0-2) at DETROIT TIGERS (2-0)
RHP Aaron Civale (-, —) vs. LHP Tarik Skubal (-, —)
Game #3/Road #3 » Sunday, April 3, 2021 » Comerica Park » 1:10 p.m. (ET) » Bally Sports Great Lakes, WTAM/WMMS/IRN
FIGHT THE FUNK
» Coming off a scheduled off day, the Clevelanders fell to the
Detroiters by a score of 5-2 on Saturday afternoon at Comerica
Park.
» The club got another quality start from RHP ZACH PLESAC,
who pitched effectively over 6.0 frames (6H, 2R-ER, 2BB, 4SO),
but received just one run of support – that coming on an OF EDDIE
ROSARIO solo homer in the 2nd inning, his first in a Tribe uniform
and the only damage incurred against Tigers starter Julio Teheran
(5.0IP, 4H, 1R-ER, 3BB, 3SO, HR).
» Cleveland fell into a 2-0 1st-inning hole for a second consecutive
contest, as Willi Castro tripled home Jeimer Candelario (oneout walk) and then scored on a Miguel Cabrera groundout…
Detroit broke the game open with a 3-run rally against RHP NICK
WITTGREN in the 7th fueled by 3 hits, a pair of walks and a sacrifice
fly…Rosario added Cleveland's second run on a sac fly in the 8th
that followed a pair of singles by 2B CESAR HERNANDEZ and
3B JOSÉ RAMÍREZ…Rule 5 Draft pick RHP TREVOR STEPHAN
worked a scoreless 8th in his MLB debut.
STEADY EDDIE
» OF EDDIE ROSARIO launched his first home run in a
Clevelanders uniform on Saturday afternoon…marked his seventh
career home run at Comerica Park, his second-most homers in a
visiting ballpark (excluding Target Field): Progressive Field (11HR),
Comerica Park (7HR), American Family Field (5HR).
» The Tribe newcomer has recorded a hit in six straight contest
against the Tigers, hitting .429/.500/.905 with one double, 3HR and
10 RBI over that stretch…is a career .284 (83-for-292) hitter against
Detroit over his career with 13 doubles, 3 triples, 15 homer runs, 54
RBI and 49 runs scored.
MOTOR CITY SOUL | A.L. CENTRAL LOVE
» Cleveland went 7-3 vs. Detroit in 2020 to post club's fifth consec.
winning season head-to-head against the Motor City Kitties (65-21
since '16; 33-12 on road over that span)…Tribe is 97-93 all-time at
Comerica Park since 2000 and has dropped its last three of four
games in the Motor City…Tribe saw 20-game win streak vs. Detroit
end last Aug. 21 (began 4/11/19)…a concurrent 12-game win streak
at this ballpark later met its expiration on Sept. 19…Tribe dropped
back-to-back games against the Tigers for the first time since May
14-15, 2018…is looking to avoid its first sweep against DET since
April 10-12, 2015 at Progressive Field.
» Cleveland finished the 2020 season 23-17 against the A.L.
Central, its fifth consecutive winning season against division
foes…since 2016, the Tribe is 219-126 (.635) against A.L. Central
opponents, the most wins against the division over that stretch.
SERIOUS SERIES STUFF | 0-2 START
» Cleveland guaranteed its first series loss, dropping yesterday's
contest…went 13-6-1 in 2020 series, going 7-3 at home and 6-3-1
on the road…team is looking to avoid its first sweep since dropping
a 2-game series at Chicago-NL Sept. 15-16, 2020; first 3-game
sweep since surrendering to Minnesota at Target Field Sept. 11-
13, 2020.
» The Tribe have started the season 0-2 for the first time in the
Terry Francona era, marking the sixth instance the squad has done
so since 2000; also did so in 2012, 2011, 2009, 2005 and 2004…is
looking to avoid its first 0-3 start since 2009.
CLEVELAND: MOST WINS IN A.L. SINCE 2013
» With a 35-25 (.583) regular season record in 2020, the Tribe
posted its eighth consecutive winning season…marks the
most consecutive winning seasons since the club also had eight
consecutive winning seasons from 1994 to 2001…the eight
consecutive winning seasons is T2nd-longest in club history behind
10 consecutive seasons finishing above .500 from 1947-56.
» Cleveland joins New York-AL as one of only two A.L. teams to
finish above .500 in each of the last eight campaigns…club has
gone 673-521 (.564) from 2013-21, the best win pct. in the A.L. over
that span, 2nd-best in Majors behind the Dodgers (716-482, .598).
TITO'S SUCCESS IN THE LAND
» TERRY FRANCONA is in his ninth season as Cleveland's
manager, posting the A.L's best record from 2013-21, 2nd-best
in the Majors, at 673-521 (.564) with five Postseason berths over
eight years…sits 56 wins shy of the most in Cleveland managerial
history in 3rd place behind only Lou Boudreau (728-649) and Mike
Hargrove (721-591).
» Enters 2021, his 21st as an MLB skipper, with 3rd-most wins by
any active MLB mgr at 1702-1435 (.543) behind Tony LaRussa
(2729-2366) & Dusty Baker (1894-1667)…2020 marked his
16th consec. winning season, longest streak by any active mgr.
& longest by any skipper since Sparky Anderson's stretch of
17 straight from 1972-1988 with Cincinnati (1972-78) and Detroit
(1979-88).
TODAY'S STARTER
43 AARON CIVALE RHP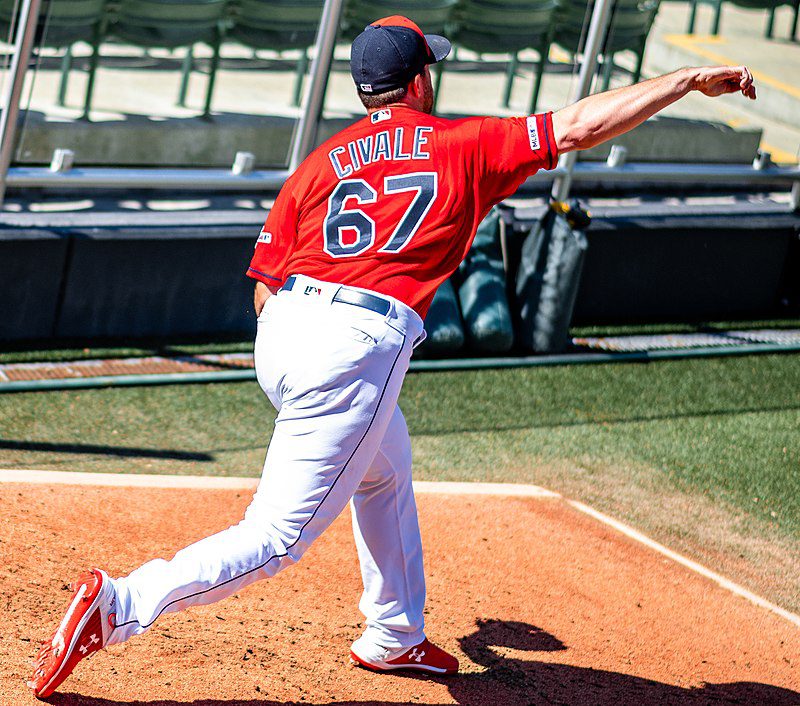 W-L ERA G GS IP H R ER BB SO
2020 4-6 4.74 12 12 74.0 82 39 39 16 69
Career 7-10 3.69 22 22 131.2 126 57 54 32 115
CIVALE vs. DETROIT
W-L ERA G GS IP H R ER BB SO
2020 1-0 6.00 1 1 6.0 8 4 4 1 3
Career 3-0 2.36 4 4 26.2 20 7 7 5 18
FIRST TILT OF 2021
» The 25-year-old right-hander is set to make his first start and
appearance of the season in the club's third game…Civale's first start
of 2020 came in the club's fourth game…will be pitching on regular
4 days' rest after making his final Cactus League start on Tuesday
against the Diamondbacks at Chase Field.
» Has never lost in his career (6-0 across 8 such starts) when he
has received three-or-more runs of support in an outing…is 1-10 in 14
starts when receiving two-or-fewer runs of support.
» His father, Kim, worked in a LEGO warehouse when Aaron was a
kid, which helped inspire his interests in science, math & engineering…
went on to major in mechanical engineering at Northeastern
University…head coach at Northeastern was Mike Glavine, brother of
left-hander Tom Glavine…grew up a Boston Red Sox fan, adding a
layer of significance to breaking into the Majors on a Terry Francona led team.
LAST OUTING / 2021 CACTUS LEAGUE
» Had his final Spring Training tune-up start in the club's final Cactus
League game on Tuesday, a 3-2 loss to the Arizona Diamondbacks
at Chase Field…worked into the 5th inning before exiting with a 2-1
lead (4.1IP, 5H, 1R-ER, BB, 2SO)…after getting staked to a 2-0 lead
following solo homers by JOSÉ RAMÍREZ and JAKE BAUERS, lone
blemish came after issuing a lead-off walk in the 4th upon which the
Snakes capitalized with a pair of singles.
» In total, Civale made 5 Cactus League starts, going 1-2 with a 5.21
ERA (19.0IP, 17H, 12R-11ER, 4HR, 5BB, 13SO)…also worked 4.0
frames/logged 66 pitches in a March 14 "B" game at Cincinnati.
2020 SEASON
» Made his first Opening Day roster in his first "full" Major League
season, taking every one of his 12 turns thru the rotation…went 4-6
with a 4.74 ERA, logging 74.0 innings – 3rd-most in the A.L…his 11
starts of 6.0+ innings was T1st in the Majors with Yu Darvish and
Lance Lynn…his 7 quality starts were T7th-most in the A.L.
» Recorded his first career complete game – the only one by a
Cleveland starter in 2020 – on August 19 at Pittsburgh…became just
the second Cleveland starter since 2010 to toss a CG within his first
15 career starts, first since Cody Anderson on July 4, 2015 at Tampa
Bay…Civale was the quickest MLB pitcher to record a CG since
Philly's Ben Lively on Sept. 12, 2017 vs. WSH in his 12th career start.
» Was on the club's A.L. Wild Card Series roster vs. New York-AL, but
did not pitch in either of the two contests played.
VS. DETROIT / VS. AL CENTRAL
» Slated to make his fifth career start and appearance against
Detroit and third here at Comerica Park…has gone 3-0 with a 2.36
ERA over his four previous outings (26.2IP, 20H, 7R-ER, 2HR, 5BB,
18SO), three of those coming in 2019…matches his record against
the Chicago White Sox (3-2, 3.95 ERA) for most wins against a single
opponent.
» Lone start against the Tigers in 2020 came in a 10-5 win here in
Motown on Aug. 14 (6.0IP, 8H, 4R-ER, HR, BB, 3SO).
» 14 of Civale's 22 career starts have come against A.L. Central
opponents, as he has gone 6-5 with a 3.36 ERA (83.0IP, 76H,
33R-31ER, 11HR, 21BB, 79SO)
ON THE ROAD
» The Northeastern Univ. alum found most of his success on the road
in 2020, going 2-3 with a 3.60 ERA (16ER/40.0IP) in 6G/GS compared
to 2-3 with a 6.09 ERA (23ER/34.0IP) in 6G/GS at Progressive Field…
surrendered just 2 homers in visiting ballparks, while allowing 9 long
balls at home…held opposing hitters to a .259 average as a visitor and
a .306 average as the host.
» Has had fairly even home/road splits over his career, touting a 3-6
record with a 3.45 ERA (28ER/73.0IP) on the road and a 4-4 record
with a 3.99 ERA (26ER/58.2IP) at home.
UPCOMING PROBABLES & BROADCAST INFORMATION
Date Opponent Probable Pitchers – Cleveland vs. Opponent First Pitch TV/RADIO
Mon. April 5 vs Kansas City TBA vs. LHP Danny Duffy (-, —) 4:10PM ET BSGL/WKYC/WTAM/WMMS/IRN
Weds. April 7 vs Kansas City RHP Shane Bieber (0-1, 4.50) vs. RHP Brad Keller 1:10PM ET BGSL/WTAM/IRN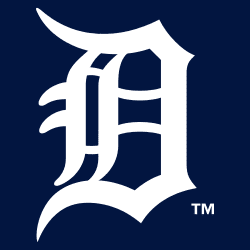 COURTESY CLEVELAND INDIANS & MLBpressbox.com