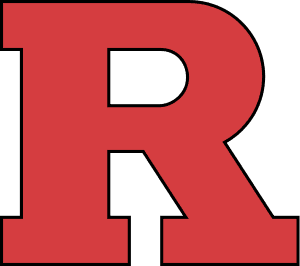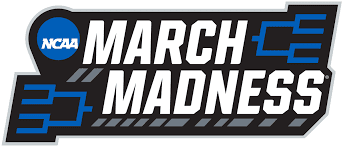 Mar 20
https://scarletknights.com/documents/2021/3/20/Rutgers_Game_Notes.pdf
https://uhcougars.com/documents/2021/3/20/mbkb_HoustonNotes_03212021.pdf
https://scarletknights.com/documents/2021/3/21/NCAA_Tournament_Release_3_21_21_.pdf
No. 10 seed Rutgers Scarlet Knights (16-11) vs. No. 2 seed Houston Cougars (25-3)
Sunday, March 20, 2021 | 7:10 p.m.
Lucas Oil Stadium | Indianapolis, Ind.
TV: TBS (Spero Dedes, play-by-play; Brandon Haywood, analyst; Lauren Shehidi; reporter)
Radio: Rutgers Sports Properties Radio Network (WCTC 1450 AM/WOR 710 AM; Jerry Recco and Chris Carlin; Sirius 135, XM 202), Westwood One (Kevin Kugler, Brian O'Connell), WRSU 88.7 FM (Chris Tsakonas and Jake Schmeid)
Rutgers men's basketball earned its first NCAA Tournament win since 1983 on Friday night, defeating Clemson 60-56. With the victory, RU moves on to play No. 2 seed Houston in the Round of 32. The game will take place at Lucas Oil Stadium at 7:10 p.m. and be televised by TBS, with Spero Dedes, Brandon Haywood and Lauren Shehidi joining the broadcast.
THE CLEMSON WIN
Rutgers defeated Clemson on Friday night by a 60-56 final score,winning the game behind its two keys: defense and rebounding. The Scarlet Knights held the Tigers to 35.6 percent shooting and held a 41-32 advantage on the boards. The Scarlet Knights got balanced contributions from throughout their lineup with four different players scoring between 10 and 13 points. Caleb McConnell posted his first double-double of the year, posting 13 points and collecting 10 rebounds. McConnell was Rutgers' first player to post a double-double off the bench in an NCAA Tournament game since Abdel Anderson versus UConn in 1976.
Jacob Young also had 13 points, while Geo Baker posted 13 of his own, including a clutch late basket to give the Scarlet Knights a two-possesion lead in the waning seconds, essentially sealing the game. Ron Harper Jr. also added 10 points.
A back-and-forth game saw eight lead changes and six ties, with a pair of countered runs seeing RU's 11-point advantage brought back down for a tight game in the waning minutes. The victory represented RU's highest seed defeated since topping No. 3 seed Georgetown in 1979 and gave Steve Pikiell his first ever NCAA Tournament win. A win over No. 2 seed Houston would be the highest ever seeded team RU beat in a NCAA Tournament (since the NCAA started seeding teams in 1979).
NCAA TOURNAMENT HISTORY: Rutgers earned its first NCAA Tournament victory since 1983, when RU defeated Southwestern Louisiana. Next up on the agenda, the Scarlet Knights will attempt to make the program's first Sweet Sixteen appearance since 1976 (when RU advanced to the Final Four).
A TWO YEAR JOURNEY: The Scarlet Knights have been building towards this moment for the last two years. In 2019-20, the Scarlet Knights were on the precipice of snapping the program's long NCAA Tournament drought when the COVID-19 pandemic struck. Rutgers had won 20 games, including a dramatic final week of the season with a win over No. 9 Maryland and then overtime road win over Purdue to ensure that their position in the NCAAs. However, the team was pulled off the court during warmups for their Big Ten Tournament game against Michigan, and shortly after, the 2020 NCAA Tournament cancellation followed.
Expectations were raised for this season, opening the year ranked 24th and peaking at No. 11 in the rankings. The Scarlet Knights responded by ensuring a winning record in back-to-back seasons. That marked the first time that RU had back-to-back winning seasons since 1990-91 and 1991- 92.
THE BUILD: Steve Pikiell was introduced as Rutgers' head coach on March 22, 2016, taking the helm of a program that had gone 17-47 over its past two seasons. He boldly declared at his introductory press conference: "We want to dance here. That's our goal, to dance. I believe we will dance." Pikiell subsequently backed up that promise by doing exactly that, as the Scarlet Knights are going dancing. Pikiell rebuilt the program through talent evaluation and development, taking a team built on toughness on a steady rise. Rutgers won 21 Big Ten games over the past two seasons after winning 16 combined in its first five years as a league member.
WHAT IS RUTGERS BASKETBALL KNOW FOR: It all starts with defense and rebounding. Rutgers is 13-1 this season when out-rebounding its opponent. Steve Pikiell preaches holding team's to the "Speed Limit" of 65 points, something that RU has done 10 times this season with the 18th ranked defensive efficiency in the nation.
WITH A WIN
A victory for Rutgers over Houston would represent:
– The team's first time winning two NCAA Tournament games since 1976.
– It would even RU's all-time NCAA Tournament record at 7-7.
– Would represent the highest seeded team RU ever defeated in the NCAA Tournament (previous high: No. 2 Georgetown in 1979)
– A win over the Cougars, currently ranked No. 6 in the nation, would be Rutgers second ranked win this season, ninth ranked win under head coach Steve Pikiell and Rutgers' 12th all-time victory over a top-10 team.
THE SERIES

Series Record: Houston leads, 2-1
Last Meeting: Rutgers 93, Houston 70 (Feb. 1, 2014)
Rutgers has faced Houston three times in program history. Houston holds a 2-1 lead.
The first meeting took place on December 28, 1973 at the All College Tournament in Stillwater, Oklahoma, with UH defeating RU 95-84. Freshman point guard Eddie Jordan scored 11 points while future Rutgers All-American poured in 28 points under first-year head coach Tom Young.
The teams then played twice in the 2013-14 season when the two squads were both members of the American Athletic Conference.
On January 19, 2014, Rutgers dropped a 77-55 decision to Houston and Hofheinz Pavilion. Myles Mack led RU in that game with 15 points.
Rutgers lone win in the series came on February 1, 2014. senior forward J.J. Moore scored a career-high 27 points, while Myles Mack added 25 points and six assists to help Rutgers to a 93-70 win at The RAC. The Scarlet Knights never trailed in the contest.
THE OPPONENT
Houston has been one of the top teams in the nation all season, holding a 25-3 record. Winners of 10 of its past 11 games after an NCAA Tournament victory over Cleveland State, the Cougars won the American Athletic Conference championship at Dickies Arena last week. The team is making its third straight NCAA Tournament appearance.
The Cougars lead the nation in field goal percentage defense (37.1) and are also in the top-10 nationally in scoring defense (second), scoring margin (second), offensive rebounds (third), three-point field goal defense (fourth), rebounding (sixth) and rebounding margin (seventh).
Junior guard Quentin Grimes led the team with 19.7 points per game. Justin Gorham led the AAC in rebounds (8.8) and is seventh in the nation on the offensive boards (3.96).
COURTESY RUTGERS ATHLETIC COMMUNICATIONS