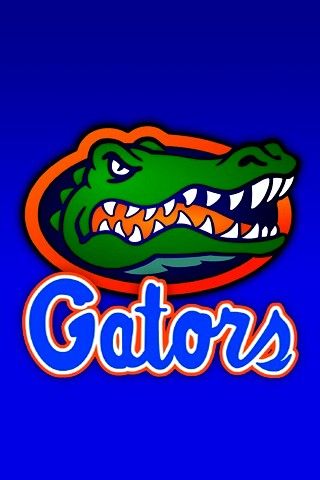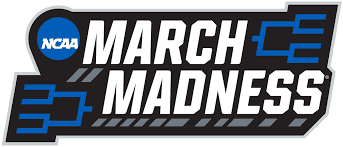 When: Sunday, 7:45 p.m. (EST)
Where: Indiana Farmer's Coliseum, Indianapolis   
Records: Florida (15-9); Oral Roberts (17-10)  
TV: truTV (Lisa Byington and Steve Smith) 
Radio: Gator IMG Sports Network (Mick Hubert and Lee Humphrey) 
Florida and Oral Roberts meet in the Round of 32 of the NCAA Tournament, with the winner grabbing a spot in next weekend's "Sweet 16." … The Gators, the No. 7 seed in the South Region, advanced by defeating No. 10-seed Virginia Tech 75-70 in overtime during Friday's first-round action. The Golden Eagles, the No. 15 seed, qualified for the tourney by winning the Summitt League Tournament as a No. 4 seed, then shocked second-seeded Ohio State in their first-round game, also in overtime, to claim the program's first NCAA victory in 47 years. ORU became just the ninth No. 15 seed ever to advance. … While Florida is playing in its fourth consecutive NCAA Tournament, and the 21st in school history, Oral Roberts is in just its sixth and the first since 2008. The Gators are 45-18 all-time in the tournament versus the Eagles' 3-5. … This will be the first meeting between the two programs. … The Gators are 2-0 all-time against teams from the Summitt, with both of those wins (against North Dakota State and Missouri-Kansas City) coming in November of 2008, the season after UF won its second of back-to-back NCAA titles. … Gators coach Mike White is 6-3 in NCAA Tournament play.
ABOUT THE GATORS: They seek the program's first "Sweet 16" trip since 2017 and the second under White. … UF ranks 38th in KenPom.com, including 43rd in offensive efficiency, 39th in defense and 175th in pace of play. The Gators average 74.0 points per game on 46.8 percent from the floor and 35.8 percent from the 3-point line. Both of those percentages led the SEC, but the latter stat — as good as it is — is 3 percentage points behind what the Golden Eagles do from out there. … White said Saturday the status of guard Tyree Appleby (facial laceration) and backup forward Omar Payne (DNP/Coach's Decision) will be game-day decisions. Appleby was forced from the Virginia Tech game with 13 minutes remaining when he took an unintentional elbow that split his head open. He left the court bleeding, did not return and with just six points had his string of nine straight games in double-figure scoring snapped. Payne (3.7 ppg, 3.2 rpg), who is shooting 77 percent from the floor on the season, was kept on the bench for the entire game as punishment for his Flagrant-2 foul and ejection from the loss to Tennessee in the Southeastern Conference Tournament a week earlier. …Florida is still playing because forward Colin Castleton delivered a virtuoso performance in the win over Virginia Tech, with 19 points, a career-high 14 rebounds and three blocked shots in 43 minutes that had him on the floor for all of the second half and overtime. If Castleton can give a similar effort, it'll make life a lot easier for his perimeter teammates to operate, especially if he can draw attention with double teams and find open shooters on the perimeter. … For the first time in his last five games, guard Tre Mann didn't lead the team in scoring, but he topped the Gators in biggest clutch shot when he nailed a guarded 3-pointer with 23 seconds left in OT (and the shot clock about to expire) to push his team in front by four. Mann had to take on additional role duties after Appleby left the game with. He finished with 14 points (two below his season's average; eight below his 22.6 average over the previous five games), but made a couple big second-half 3s, none bigger than the last. … Forward Anthony Duruji had nine points and five rebounds in the game, but was just 1-for-5 from the free-throw line, with two mega-misses with 7.3 seconds left that allowed Tech to send the game into overtime. Duruji, though, played with the energy and bounce his coaches demand from him. The game before, he was kept on the bench the entire second half, only to answer the first-round tourney challenge in a big way. … Guard Noah Locke's 37 minutes against the Hokies were his second-most of the season. He tallied 10 points, but did so without hitting a 3-pointer for the first time in 18 games. Locke was 4-for-8 from the field. … The Gators don't beat Virginia Tech without a terrific off-the-bench effort from sophomore guard Scottie Lewis, whose 15 points marked his first double-figure scoring game in the last six. He hit two of three from the 3-point line after going 4-for-21 over the previous nine games. … With Appleby out, UF turned to freshman guard Niels Lane for spell minutes and defense. He did not disappointment and probably bought some trust from his coaches.
ABOUT THE GOLDEN EAGLES: They're in the fourth season under Coach Paul Mills, whose path to Division I (and current overnight celebrity status) was a little different. Mills, a Texas native, went to Texas A&M and became a teacher and high school coach at a private school in Houston. He was later hired as an assistant at Baylor, where he worked alongside Scott Drew from 2003-17 before taking the job at Oral Roberts. The Eagles were 39-55 combined over Mills's first three seasons, but earned the program's first bid by beating North Dakota State in the Summitt League Tournament title game. … ORU's KenPom numbers show No. 136 overall, but 71st in offensive efficiency, 247th on defense and 46th in tempo. Translation (as if necessary): The Eagles like to run and bomb it. To put in context, Florida has five players with at least 10 made 3s this season. Oral Roberts has five players with at least 25. … Worth nothing: The Eagles only played seven guys in that overtime win over the Buckeyes, with the bench accounting for just two points. … As a team, ORU scores 81.5 points per game, shoots 45.0 percent from the floor and 38.7 from the arc, which is the 13th-best percentage in the country. On defense, they give up 75.6 points, 43.2 percent from the floor and 34.3 from distance. … As good and elite a scorer as Abas is, forward Kevin Obanor is an opposing team's post-player nightmare. He's as effective inside and out as any "big" in the nation. Obanor hits just shy of 50 percent of his shots, including 46.4 from the arc, which means the Gators need to be one their pick-and-pop defense when caught in switches. Against Ohio State, Obanor scoed 30 points, grabbed 11 rebounds and hit all seven free throws (he's a 88.7 percent on the season) over 45 minutes. He had 39 points in a game earlier this season against Nebraska-Omaha. … Big guard Kareem Thompson was held to just three points against the Buckeyes, but posted double-figure scoring the previous five games. He makes 41.6 percent of his shots, including 44.0 from deep. Thompson had 22 points in the team's Summitt League semifinal upset of South Dakota State. … The other two starters are both international guys, with guard Carlos Jurgens (32.3 percent from 3) a glue guy and defender and forward Francis Lacis (26.7 percent) with a similar profile. The Gators would love to see them shooting 3s versus. any other Eagle.  … ORU's best reserve is 6-8 forward DeShang Weaver (6.3 ppg, 2.7 rpg), who was fifth on the team in scoring despite playing just 18.7 minutes per. And, yes, he can shoot the long ball also (37.5 percent). 

COURTESY FLORIDA ATHLETIC COMMUNICATIONS
.