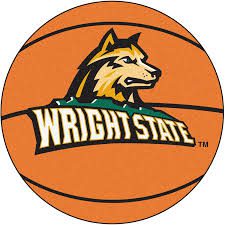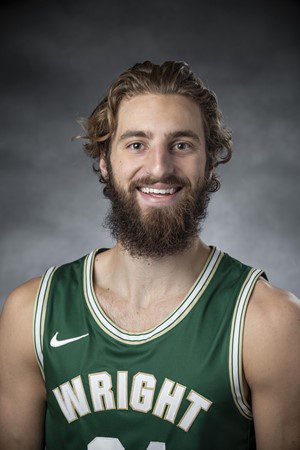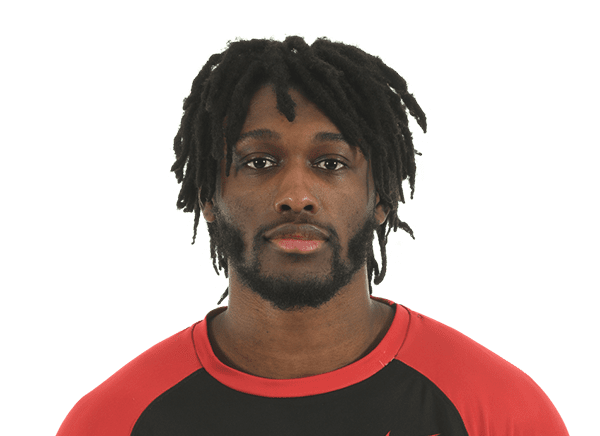 Wild game last night in Fairborn, Ohio!
Wright State and Youngstown State, the two teams that preseason polls picked to be 1-2 for the regular season championship, showed why they both are worthy of such expectations.
The Horizon League teams battled to the end until Penguins guard Garrett Covington ended the game with 0.2 on the clock with a backdoor layup all alone. Referees went to video replay and confirmed the shot went up before the final buzzer sounded. The final score, 74-72 Penguins.
Youngstown State has had a long history of playing and losing to Wright State, now 14-43. Series breaks down like this: In Fairborn, WSU leads 20-11. At Youngstown, WSU leads 27-3. At neutral sites, WSU leads 1-0. But here recently, have been beating the always-at-the-top-of-the league Raiders and making games close. On February 20, 2020, in Youngstown, the Penguins won 88-70 and their best player, Darius Quisenberry, who from Huber Heights Wayne, a school the Raiders can't seem to get players from, went off for 41 points. Before last night, the Penguins had not won at the Nutter Center in Fairborn, Ohio, since January 7, 2017, 80-75.
After watching last night's game, I wonder how and why the Penguins, who are coached by Jerrod Calhoun, in his fourth season (45-63), lose any games. They are fast, athletic, explosive on offense, play decent defense by forcing teams to shoot 3's and not get ball inside where they have some shot blockers. Their starting lineup of guards Darius Quisenberry, Shemar Rathan-Mayes, Garrett Covington; forwards Naz Bohannon and Michael Akuchie are one of the best, if not the best in the Mid-major Horizon League. What makes last night's win more interesting is that the Penguins won without Quisenberry, which tells me alot about them. They are just as good without their best player.
GAME NOTES AND FIRST HALF OBSERVATIONS
*YSU was controlling the paint early in game going 8-2
*WSU was shooting too many 3's going 4-7 for 62.5%
*Bohannon kept YSU in the game because the Raiders could not stop him inside
*YSU 1,000 POINT TRACKER:
Quisenberry 1,072
Covington 950
Bohannon 996
*When the score was WSU 24 YSU 20, the Penguins took control of the game towards halftime, going on a 19-7 run to lead 39-31. The Raiders did get a three at the buzzer heading to the locker room which can be a positive and it was.
YOUNGSTOWN STATE HALFTIME STATS
3-POINT SHOOTING 55.6% 5-9
FG% 51.5% 17-33
23 REBOUNDS
AKUCHIE 11 POINTS
BOHANNON 10 POINTS
MYLES HUNTER 8 POINTS
WRIGHT STATE HALFTIME STATS
3-POINT FG% 43.8% 7-16
FG% 34.3% 12-35
17 REBOUNDS
TANNER HOLDEN 8 POINTS
TIM FINKE 7 POINTS
TREY CALVIN 6 POINTS
2ND HALF NOTES AND OBSERVATIONS
*YSU came out of the break playing the same way they did in the first half, getting a double digit lead and trading baskets with the Raiders.
*The tied started to turn after WSU's Holden made two free throws to make it 48-38 and Coach Nagy called a timeout at 16:02.
*From there the Raiders made their comeback. YSU did go up 50-38. But the Raiders went on a run of 15-6 run and caught the Penguins at 55.
*The Raiders did accumulate leads of 63-58, 65-62 but could not hold it.
* YSU went up 72-68 before Finke tied it at 72 and WSU called a timeout with 13.5 to set up its final defense hoping for overtime. Coach Nagy said the strategy was to stop Bohannon. But Covington came up with game-winning layup.
YOUNGSTOWN STATE FINAL STATS
BOHANNON 28 POINTS, 9 REBOUNDS
COVINGTON 12 POINTS
AKUCHIE 12 POINTS, 8 REBOUNDS
FG% 48.4 % 30-62
3-POINT FG 5-14 35.7%
FREE THROW % 56.3% 9-16
38 REBOUNDS
12 TURNOVERS
10 FAST BREAK POINTS 40 POINTS IN PAINT
69 POSSESSIONS
WRIGHT STATE FINAL STATS
HOLDEN 17 POINTS
FINKE 16 POINTS
CALVIN 11 POINTS
FG% 45.3% 29-65
3-POINT FG% 47.7% 11-23
FREE THROW% 50.0%
35 REBOUNDS
0 FAST BREAK POINTS
34 POINTS IN PAINT
69 POSSESSIONS
Youngstown State improves to 7-4, 3-4 HL. Wright State drops to 7-3, 5-2 HL.
The teams play again Saturday afternoon at 3 PM