By Stretch Jenkinson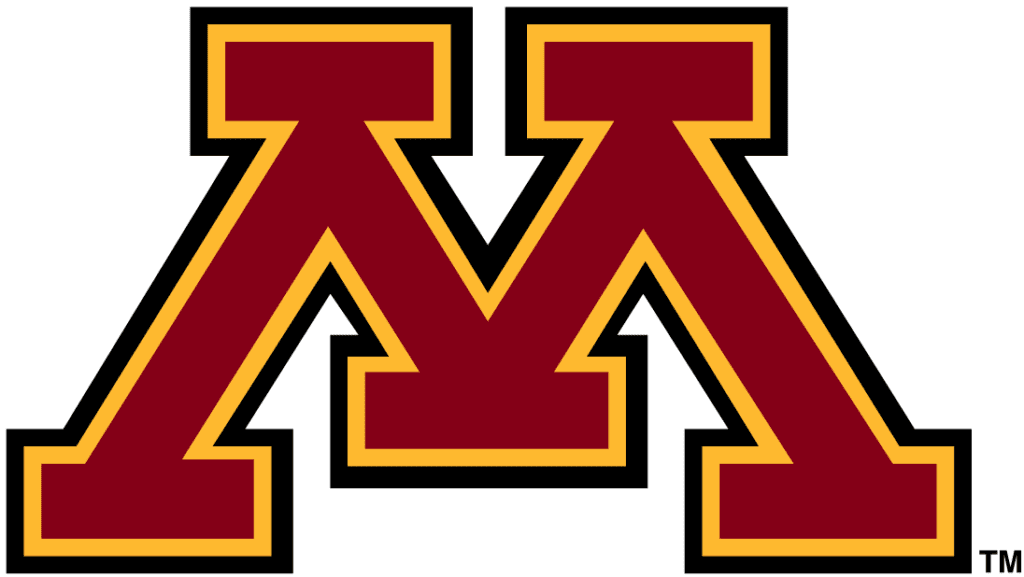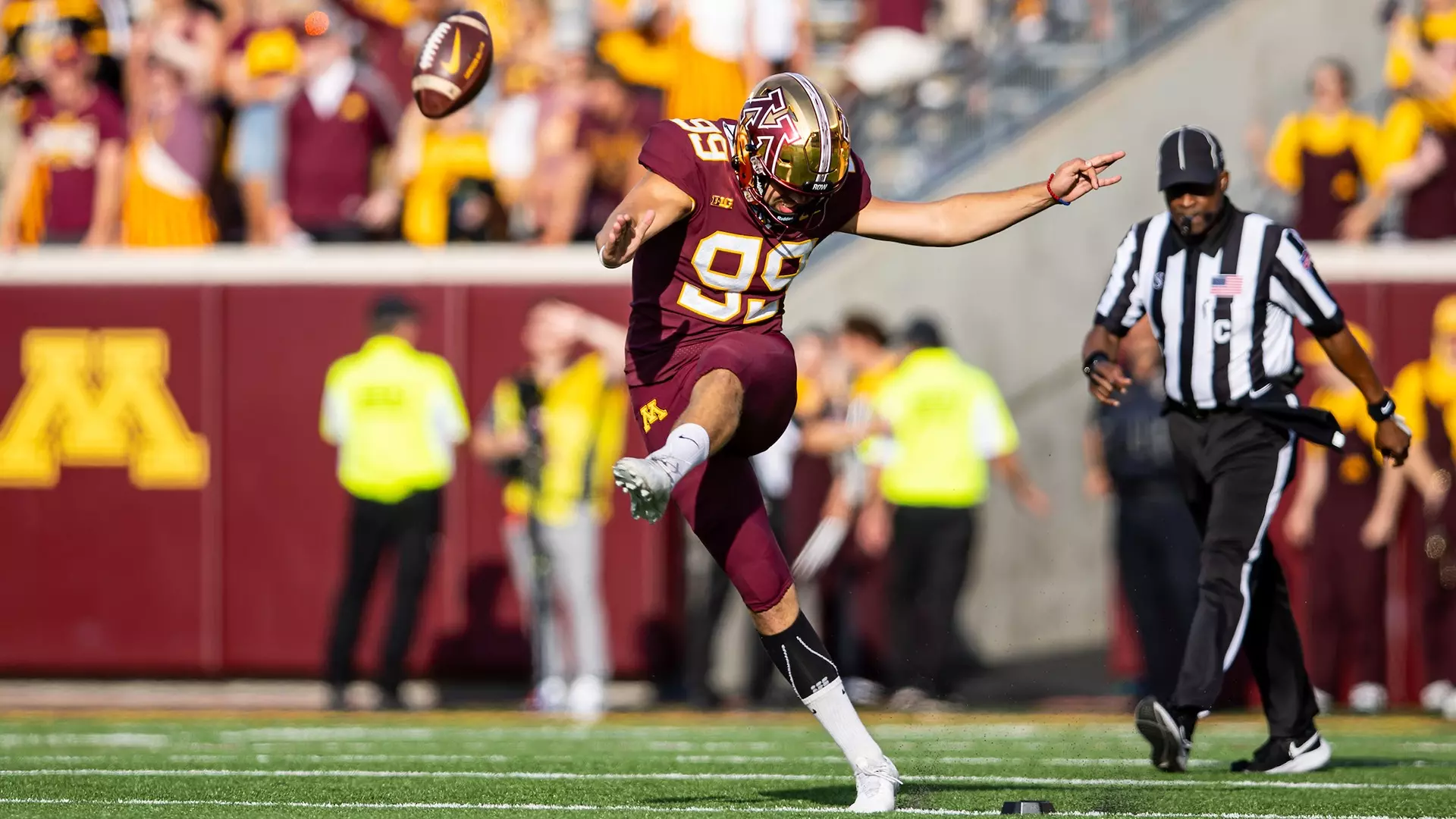 Annual award is presented to the best kicker in college football
University of Minnesota kicker 
Dragan Kesich
 was named one of 20 semifinalists today for the 2023 Lou Groza Collegiate Place-Kicker Award, presented by the Orange Bowl. The announcement was made by the Palm Beach County Sports Commission.
Kesich spent the last two seasons as the Gophers' kickoff specialist, but has added field goal duties this year with the graduation of Matthew Trickett.
Kesich is 18-of-21 on the year, including a streak of 10 straight made at one point that tied for the fifth longest streak in program history. Kesich's only misses this year have been from 54 yards against Nebraska, which was long enough but wide left, a 43-yarder into the wind at Iowa and a blocked 35-yard attempt against Michigan State.
His 18 made field goals are tied for fourth most in program history and his 85.7 percent success rate is third best dating to 1977 (min. 10 attempts).
Kesich's 2.00 made field goals per game lead the Big Ten and are third nationally, while his 85.7 percent success rate is third in the league and 30th in the FBS. His 18 made field goals lead the league and are tied for third in the country, while Kesich's 8.1 points per game are second among Big Ten kickers and third overall in the league.
He converted the first two field goals of his career against Nebraska, including a game-winning 47-yarder as time expired. It was the first walk-off field goal in regulation for the Gophers since 2003 when Rhys Llyod made a 35-yarder as time expired to defeat Wisconsin.
Against Michigan, Kesich connected on a career-long 54-yard field goal, which tied for the fifth-longest in program history and is a Huntington Benk Stadium record. It was Minnesota's longest field goal since Joel Monroe made a 54-yarder at Iowa on Nov. 10, 2007.
Coupled with a 50-yarder at Northwestern, Kesich is the eighth Minnesota kicker to have multiple 50-yard field goals in a career, and he is the sixth Gophers kicker with multiple 50-yarders in the same season.
Kesich established career highs by making four field goals and scoring 12 points at Iowa. His four field goals were the most in a game for Minnesota since Emmit Carpenter connected on four FGs at Penn State in 2016.
The four field goals made ties for third-most in a single game at Minnesota. Kesich is the tenth Gopher kicker to accomplish the feat, and it's the 14th time it's happened.
This year, he is also 38-of-45 on touchbacks. The 84.44 touchback percentage ranks fifth nationally, while his 64.64 yards per kickoff sit third. Opponents have only six kickoff returns this year, tied for fourth fewest nationally.
Kesich also excelled on kickoffs a year ago. He posted touchbacks on 59 of 71 kickoffs, including a career-high eight against Western Illinois. He led the country with his kickoff average of 64.59 yards in 2022, while his touchback percentage of 83.10 percent was fifth in the FBS and his 59 touchbacks ranked seventh.
Semifinalists will be voted on by a panel of more than 100 FBS head coaches, SIDs, media members, former Groza finalists, and current NFL kickers to select the three finalists. These finalists will be announced on November 28 and honored at the 32nd annual Lou Groza Collegiate Place-Kicker Awards Banquet on December 4 in Palm Beach County. The same panel then selects the winner, who will be announced live on ESPN during the Home Depot College Football Awards on Friday, December 8.
COURTESY MINNESOTA ATHLETIC COMMUNICATIONS