By Brenda June Temple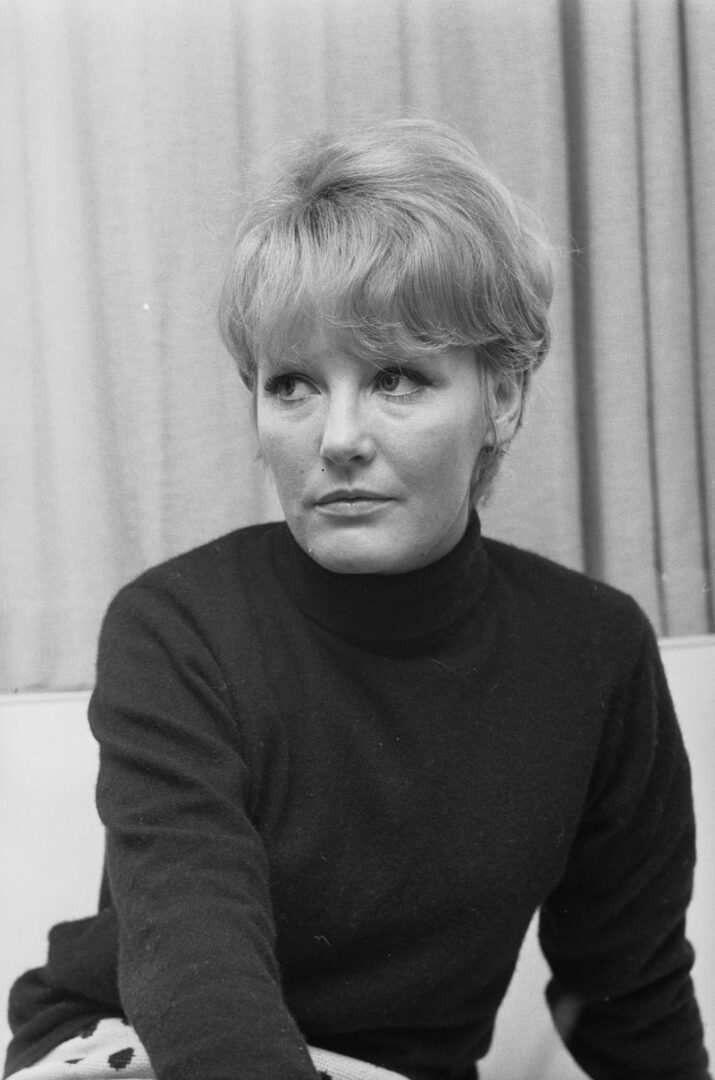 FROM WIKIPEDIA COMMONS
Petula Clark CBE (born 15 November 1932) is a British singer, actress, and songwriter. She started her professional career as a child performer and has had one of the longest careers of any British entertainer, spanning more than eight decades.
Clark's professional career began during the Second World War as a child entertainer on BBC Radio. In 1954 she charted with "The Little Shoemaker", the first of her big UK hits, and within two years she began recording in French. Her international successes have included "Prends mon coeur", "Sailor" (a UK number one), "Romeo", and "Chariot". Hits in German, Italian and Spanish followed. In late 1964 Clark's success extended to the United States with a four-year run of career-defining, often upbeat singles, many written or co-written by Tony Hatch and Jackie Trent. These include her signature song "Downtown" (US number one), "I Know a Place", "My Love" (US number one), "A Sign of the Times", "I Couldn't Live Without Your Love", "Who Am I", "Colour My World", "This Is My Song" (by Charles Chaplin), "Don't Sleep in the Subway", "The Other Man's Grass Is Always Greener" and "Kiss Me Goodbye". Between January 1965 and April 1968 Clark charted with nine US Top 20 hits in the US, where she was sometimes called "the First Lady of the British Invasion".
Clark has sold more than 68 million records. She has also enjoyed success in the musical film Finian's Rainbow and in the stage musicals The Sound of Music, Blood Brothers, Sunset Boulevard and Mary Poppins.
TODAY'S ALMANAC
Question of the Day
Can I get a chocolate drink stain out of a white T-shirt?
If the t-shirt is washable, you can try soaking the area with a few drops of liquid hand dishwashing detergent and a few drops of ammonia, and then blotting the stain gently with a moistened cloth. Rinse and repeat as necessary.
If still no results, try wetting the stain with a 3-percent solution of hydrogen peroxide to which 1 to 2 drops of ammonia have been added. Let sit for a minute or two. Rinse with water and blot dry. (Test this solution on an inside seam first before working on the stain itself.)
Advice of the Day
Save the water from cooking pasta. Let it cool, then use it to water houseplants.
Home Hint of the Day
To repair small defects such as old nail holes in the surface of a wall, place some spackling compound on a finger and force the filler into the hole. The spackling compound will harden, so you can paint over it.
Word of the Day
Argy-bargy
A verbal dispute; a wrangling argument.
Puzzle of the Day
What English word has all the vowels in alphabetical order?
Died
Johannes Kepler

 

(astronomer)

 

– 

Lionel Barrymore

 

(actor)

 

– 

Margaret Mead

 

(author)

 

– 
Born
Sir William Herschel

 

(astronomer)

 

– 

James O'Neill

 

(actor)

 

– 

Franklin Pierce Adams

 

(newspaper columnist)

 

– 

Felix Frankfurter

 

(U.S. Supreme Court justice)

 

– 

Georgia O'Keeffe

 

(painter)

 

– 

Marianne Moore

 

(poet)

 

– 

Joseph Wapner

 

(judge & TV personality)

 

– 

Ed Asner

 

(actor)

 

– 

Petula Clark

 

(singer)

 

– 

Sam Waterston

 

(actor)

 

– 

Kevin Eubanks

 

(musician & The Tonight Show bandleader)

 

– 

Helen Mersi Kelesi

 

(tennis player)

 

– 

Jonny Lee Miller

 

(actor)

 

– 

Zena Grey

 

(actress)

 

– 
Events
Pikes Peak first sighted by Zebulon M. Pike

– 

First U.S. poultry show began, Boston, Massachusetts

– 

First meeting of the Assembly of the League of Nations

– 

Sadie Hawkins Day debuted in Al Capp's Li'l Abner comic strip

– 

First gas-turbine electric locomotive in the United States was track-tested, Erie, Pennsylvania

– 

Elvis Presley's first movie, Love Me Tender, premiered

– 

Walt Disney announced plans to build Epcot Center 

– 

A magnitude 8.1 earthquake struck Japan

– 
Weather
Forty-five inches of snow fell on Watertown, New York, in 24 hours

– 

Thirty-five tornadoes ripped through the Midwest

– 
COURTESY www.alamanac.com