By Chris Garvin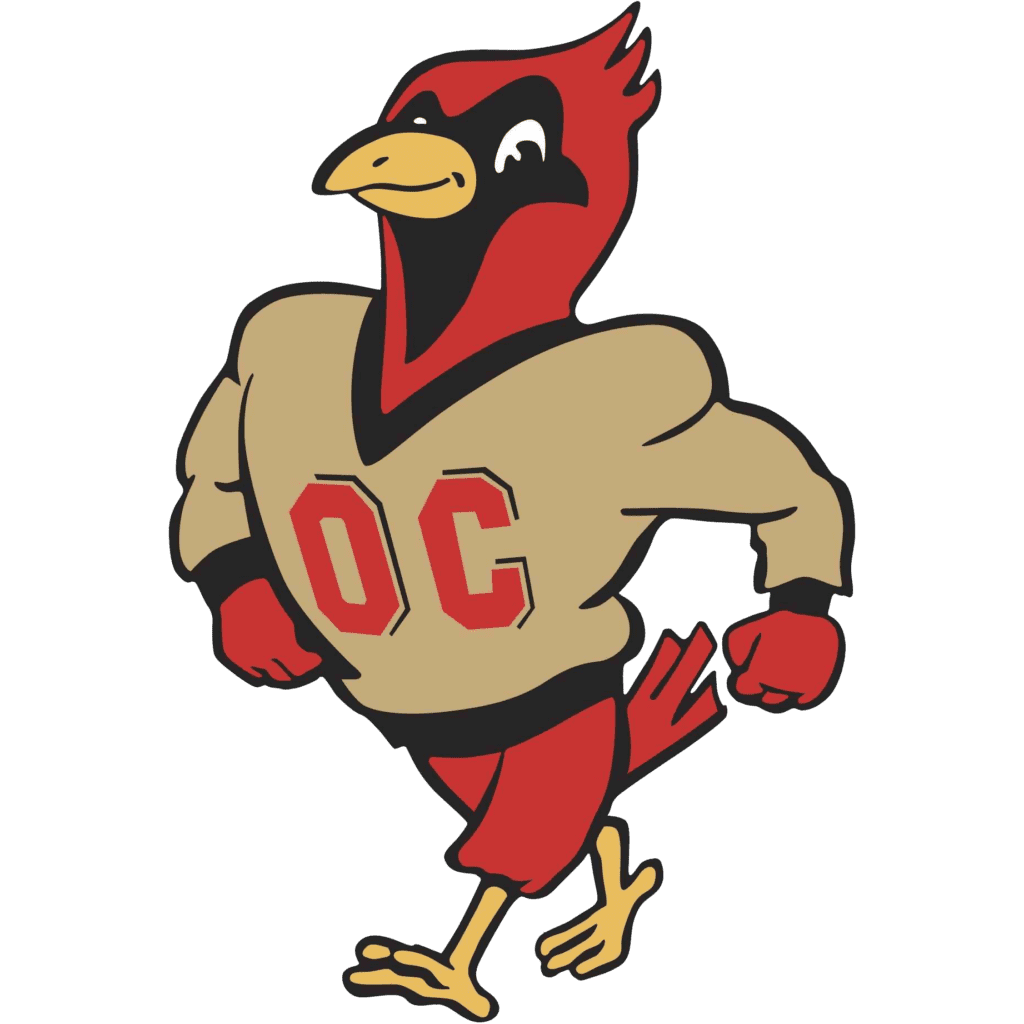 11/4/2023
ADA, Ohio – The Otterbein football team dropped its last OAC road game of the season on Saturday at Ohio Northern, trailing just 7-0 (with possession across midfield) to start the second quarter before things got away at Dial-Roberson Stadium.
The host Polar Bears, prevailing by a final score of 49-6, used a huge stretch before intermission to notch a second victory in three weeks and cap their Senior Day on campus.
HOW IT PLAYED OUT:
A tough roughing the passer penalty against Otterbein helped extend/prolong Ohio Northern's first scoring drive. The flag wiped out a potential stop on third-and-goal to give the Polar Bears a fresh set of downs.
Otterbein went right back the other direction, converting a nice 4th-and-2 in plus territory thanks to a pushahead effort from John Lard. Unfortunately, an ensuing 41-yard field-goal attempt from Hayden Brooke was blocked.
The Cards secured a quick defensive stop and got the ball back, advancing past midfield once again before a third-down INT halted the sequence.
Ohio Northern created separation from there with four touchdowns in the second quarter. The latter was a 61-yard rush, as time expired, to enter the break on the first play after a strip-sack and fumble recovery.
Otterbein's seven possessions in the opening half (despite SIX getting beyond midfield) ended via fumble, missed field goal, interception, punt, interception, punt and fumble.
The Cardinals found the scoreboard early in the fourth quarter as freshman QB Cayden Lassiter found classmate Vincent Berardi for an 11-yard strike. The promising tight end made a nice, outsctretched grab in traffic across the middle.
Otterbein approached the red zone on its final offensive drive in the closing minute, but a tipped pass resulted in a turnover to end the day.
BOX SCORE NOTABLES:
Otterbein held a 26-14 edge in first downs and 35:43 time of possession, but six turnovers proved costly.
Emerging freshman running back Matt Griffin, coming off a two-touchdown effort at Mount Union, carried 18 times for 101 yards. He averaged nearly six yards per carry with a long burst of 28.
Tayon Howard picked off his fifth pass of the season, and is now back tied atop the league for most interceptions with fellow standouts Josh Jones (Mount) and Key Cunningham (Heidelberg).
Linebacker Bobby Buckler made another 11 tackles, including a deep sack, for his third game this season in double digits.
Both sides had neaqrly identical offensive outputs collectively, as ONU finished with a 378-376 edge in total yards. The Polar Bears had 296 of those on the ground, as their signal caller Brennon Norris went just 5 of 10 for 82 yards.
SEASON FINALE:
The Cardinals will return home to play John Carroll next Saturday (11/11) in the season finale, hosting the Blue Streaks at Memorial Stadium as part of Senior Day. Kickoff will be 1:30 p.m.
COURTESY OTTERBEIN ATHLETIC COMMUNICATIONS