By Burt Leeson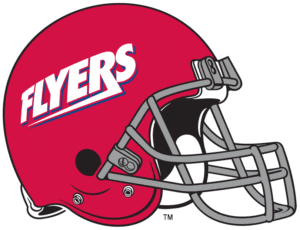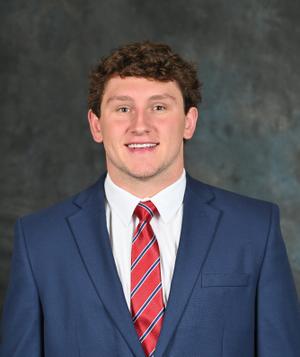 11/5/2023
Linebacker's 5.5 TFL Were The Most In The League Since The 2020-21 Season
ST. LOUIS – University of Dayton linebacker Aiden McKinley was named the Pioneer Football League's Co-Defensive Player of the Week after his performance in UD's 21-7 loss at Valparaiso 62-24  on Saturday.
McKinley, a redshirt sophomore linebacker from Louisville, Ky., was in on a game-high 15 tackles at Valpo.  His nine solo tackles also led both teams.  He had 5.5 tackles for a loss, which were the most in the PFL this year and the third-most in FCS football this season.  McKinley also forced a fumble was assisted on a sack.  Another two of his hits stopped the Beacon runner for no gain.
He shared the weekly award with San Diego cornerback Zamir Wallace.
McKinley leads the Flyers in tackles in 2023 (72),TFL (9) and fumbles recovered (2).  He is second in fumbles forced (2), and third in both solo tackles (27) and quarterback hurries (2).  He is fourth in the PFL in TFL per game (1.0) and fifth in tackles per game (8.0).
Dayton hosts Marist on Saturday on Senior Day.  Game time is 1 p.m. ET.
COURTESY DAYTON MEDIA RELATIONS