By Brenda June Temple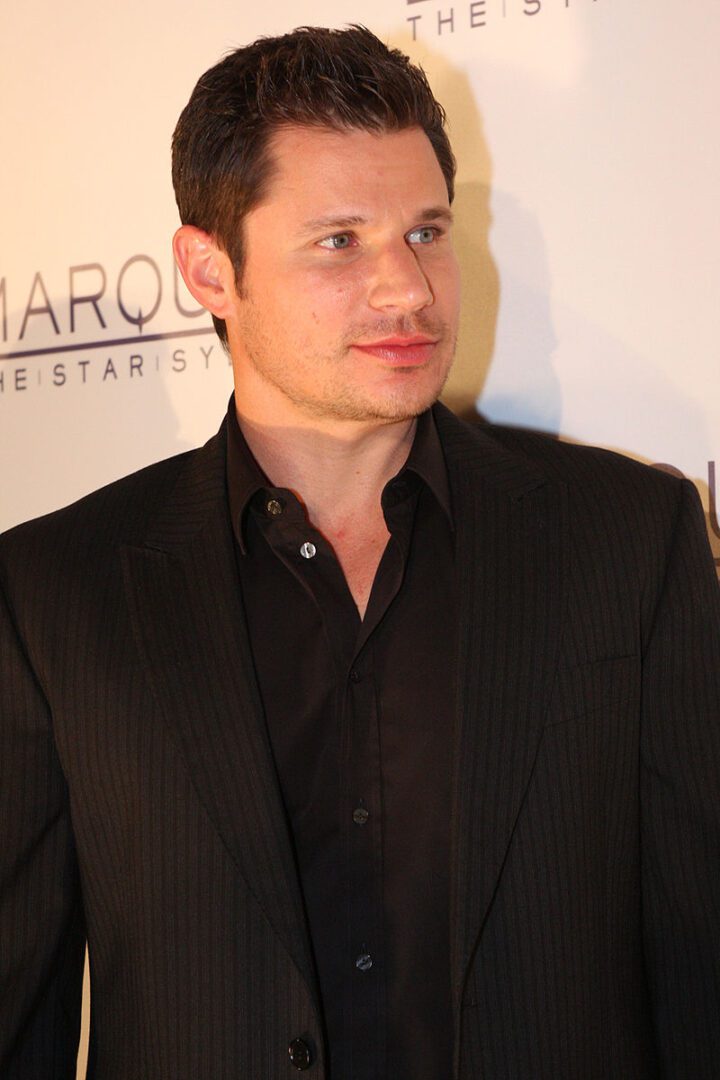 FROM WIKIPEDIA COMMONS
Nicholas Scott Lachey (/ləˈʃeɪ/ lə-SHAY; born November 9, 1973) is an American singer, dancer, actor, television personality, and host. He rose to fame as the lead singer of the multi-platinum-selling boyband 98 Degrees and later starred in the reality series Newlyweds: Nick and Jessica with his then-wife, Jessica Simpson. He has released four solo albums: SoulO, What's Left of Me, A Father's Lullaby, and Soundtrack of My Life. He also had a recurring role on the television series Charmed. He hosted NBC's The Sing-Off, co-hosted VH1's Big Morning Buzz Live from 2014 to 2015, and Nickelodeon's America's Most Musical Family, and co-hosts the Netflix shows Love Is Blind and The Ultimatum with his wife Vanessa Lachey. He is also the sole host of Perfect Match for Netflix. In 2021, Lachey won the fifth season of The Masked Singer.
TODAY'S ALMANAC
Question of the Day
How long can I keep a whole, frozen turkey in my freezer?
Growers say a frozen turkey will be fine in your freezer for up to a year, as long as you have no power outages or other freezer mishaps that may cause it to begin to thaw.
Advice of the Day
To cure a wart, find a piece of chalk, rub it on the wart, and throw it away.
Home Hint of the Day
To keep squirrels off your bird feeder, smear gobs of petroleum jelly or car grease on the pole that supports it. The squirrels hate the feeling of grease on their paws.
Word of the Day
Skyscraper
A skysail of a triangular form. A name for the one of the fancy sails alleged to have been sometimes set above the skysail. Hence, anything usually large, high, or excessive.
Puzzle of the Day
Why are teeth like verbs?
Because they are regular, irregular, and defective.
Born
Benjamin Banneker

 

(mathematician & astronomer)

 

– 

Robert Dale Owen

 

(social reformer)

 

– 

Elijah Parish Lovejoy

 

(abolitionist)

 

– 

Ivan Turgenev

 

(author)

 

– 

Sally Tompkins

 

(philanthropist, Civil War hospital founder and operator)

 

– 

Stanford White

 

(architect)

 

– 

Marie Dressler

 

(actress)

 

– 

Hedy Lamarr

 

(actress)

 

– 

Robert Sargent Shriver, Jr.

 

(politician)

 

– 

Spiro Agnew

 

(U.S. vice president)

 

– 

Florence Chadwick

 

(swimmer)

 

– 

Anne Sexton

 

(poet)

 

– 

Carl Sagan

 

(astronomer)

 

– 

Lou Ferrigno

 

(actor)

 

– 

Chris Jericho

 

(professional wrestler)

 

– 

Eric Dane

 

(actor)

 

– 

Nick Lachey

 

(singer)

 

– 

Nikki Blonsky

 

(actress)

 

– 
Died
Dylan Thomas

 

(poet)

 

– 

Charlie de Gaulle

 

(politician)

 

– 

John N. Mitchell

 

(former U.S. attorney general)

 

– 

Art Carney

 

(actor)

 

– 

Ed Bradley

 

(broadcast journalist)

 

– 
Events
First documented Canadian gridiron football game played, University of Toronto, Ontario

– 

The Great Boston Fire raged for two days

– 

Theodore Roosevelt became the first president to travel outside the U.S. while in office

– 

Jim Thorpe's Carlisle Indians beat Dwight Eisenhower's Army Cadets in football, 27 to 6

– 

Twelve Soviet-made MIG-15s attacked four U.S. aircrafts over North Korea in the first dogfight involving jet fighter planes

– 

Major Robert White flew X-15 rocket plane at Mach 6.04

– 

First issue of Rolling Stone magazine came out

– 

Canada's first domestic communications satellite, Anik A1, launched

– 

The fall of the Berlin Wall

– 

Baseball pitcher Roger Clemens was honored with his seventh Cy Young award and became the oldest pitcher, at age 42, to receive the award

– 
Weather
Worst day of storm that caused 12 major shipwrecks on the Great Lakes (United States and Canada)

– 

Record cold hit New York and Boston, with low temperatures of 24 degrees F

– 

A record high temperature of 70 degrees F recorded in Manchester, New Hampshire

– 

A 29th subtropical storm (Theta) formed in the Atlantic, setting a new record for the most named storms in a single season. The previous record of 28 named storms occurred in 2005.

– 
COURTESY www.almanac.com