By Vickie Sellers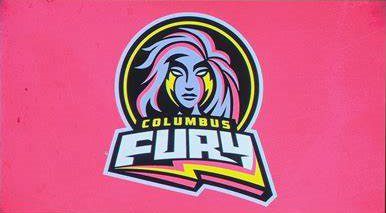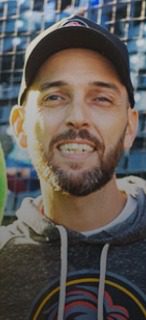 COLUMBUS, OH – The Columbus Fury is proud to announce our Head Coach Ángel Pérez. Pérez, who coached the Puerto Rican Women's Superior Volleyball League's Las Pinkin de Corozal to back-to-back league championships, has joined Pro Volleyball Federation's Columbus Fury. Pérez was also named the league's Manager of the Year for the second consecutive year in just his third season as a head coach.
Pérez is a distinguished former international player and one of the best-ever male players in Puerto Rico, having played in France, Germany, Austria, Italy, Romania, and Slovenia. He also played on the Puerto Rican men's national team and for the Changos de Naranjito in the Puerto Rican men's pro volleyball league.
"I'm a volleyball lover," Pérez said. "It's an amazing sport. It's really a mental sport where you have to be focused 100% of the time. I love the challenge of coming into a new league. I'm excited for what's ahead with Pro Volleyball Federation and the Columbus Fury. In Columbus we are going to build an exciting team that is passionate about volleyball."
It wasn't until the pandemic hit that Pérez made the move from player to coach. And in that short period of time he has proven to be one of the best up-and-coming coaches in the world.
"We think we have a steal in Ángel and can't wait to see what he does in our league," said Jeff Gilger, owner of the Columbus Fury. "When we visited him in Puerto Rico during the playoffs, you could tell that his players loved playing for him and that he has a superior tactical mind. He also has a great eye for talent, and we already have some great players lined up to join us in Columbus."
Pro Volleyball Federation's player signing period starts next week, and Pérez has joined the Fury just in time to get in the mix with some of the best players in the United States and Puerto Rico.
Pérez played one season in the United States at BYU before returning home to play at Polytechnic University of Puerto Rico from 2002-06. Starting in 2006 Pérez played for the Puerto Rican men's national team and spent more than a dozen years representing his Puerto Rico in international play. He was captain of the national team from 2013-18.
The Fury begin play in the inaugural season of Pro Volleyball Federation in February 2024. Season tickets will go on sale soon, but fans can reserve their seats now by visiting www.ColumbusFury.com.
COURTESY COLUMBUS FURY COMMUNICATIONS