By Carey Van Lue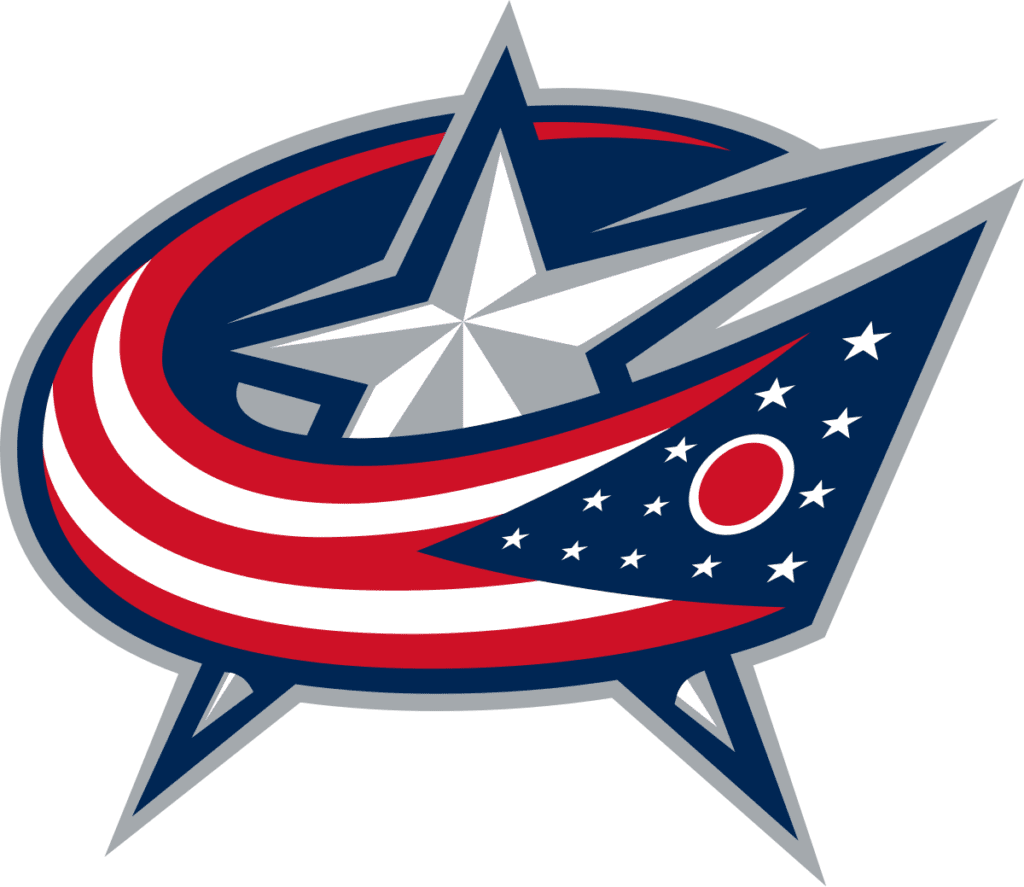 OCTOBER 30, 2023
SEALMASTER NAMED COLUMBUS BLUE JACKETS ROAD HELMET PARTNER FOR 2023-24
SealMaster's parent company, ThorWorks Industries, is based in Sandusky, Ohio and has been a Blue Jackets corporate partner since 2008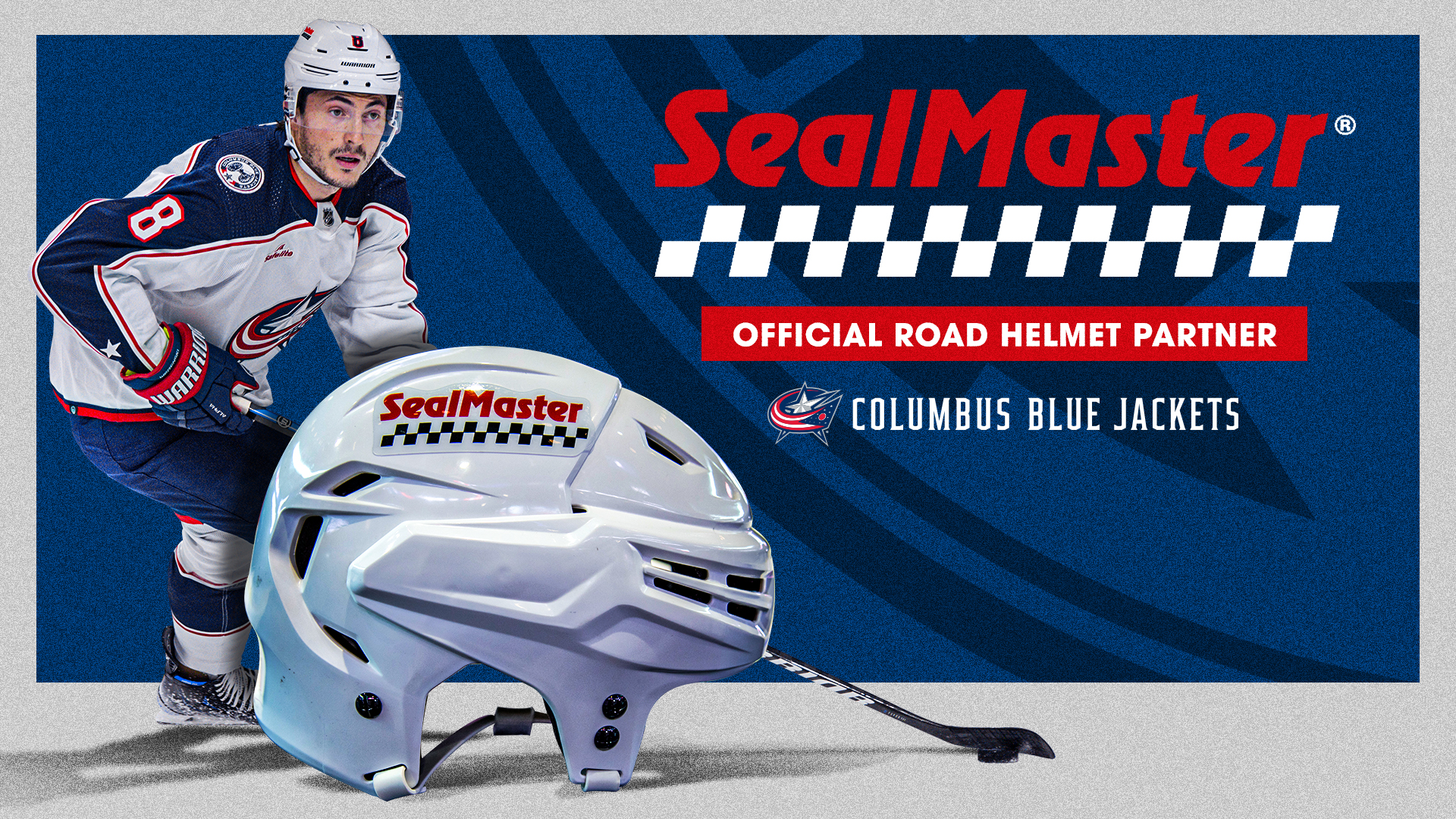 COLUMBUS, OHIO – The Columbus Blue Jackets announced today that SealMaster, a global leader in the manufacturing and distribution of pavement maintenance products and equipment, is the new road helmet partner for the 2023-24 National Hockey League season. SealMaster's brand mark will adorn helmets worn by Blue Jackets players during all road practices and games. Headquartered in Sandusky, Ohio, SealMaster's parent company, ThorWorks Industries, has been a partner of the Blue Jackets since 2008.
"SealMaster has been, and continues to be, a great partner so it made sense to have the company who manufactures pavement maintenance products for the road be displayed prominently on the Blue Jackets road helmet," said Blue Jackets Chief Operating Officer Cameron Scholvin.
During the 2023-24 season, SealMaster's brand mark will appear on white helmets worn during road games beginning tonight when the Blue Jackets visit the Dallas Stars. The brand mark will be visible as 2.25" by 3.75" decals on the right and left sides of each helmet. This exclusive brand position will elevate partner awareness and SealMaster's connection with the Blue Jackets through television broadcasts, traditional media, as well as digital and social media platforms.
"It's been a great honor to be a long-term partner of the Columbus Blue Jackets. To join the Blue Jackets for part of NHL history brings a great sense of gratification to SealMaster associates and pavement professionals throughout North America and across the globe," said SealMaster President Duke Thorson. "As a natural fit with our maintenance products to protect and to preserve pavements, we will protect and preserve our beloved Blue Jackets while we take on the rest of the NHL."
The Blue Jackets return to action tonight at American Airlines Center against the Dallas Stars. Game time is 8 p.m. ET.  Live coverage on Bally Sports Ohio, Bally Sports + and the Bally Sports app begins at 7:30 p.m. ET.  The game will also be heard on the Blue Jackets Radio Network, including Sports Radio 97.1 The Fan in Columbus, and online at BlueJackets.com.
About SealMaster
SealMaster, the nation's One-Stop Source for pavement maintenance products and equipment, is the world's leading manufacturer of pavement sealer with more than 100 locations in the United States, including Puerto Rico; licensed manufacturing in Canada, China, and Mexico; and distribution in more than 50 countries. In addition to pavement sealer, the company distributes pavement crack sealants and repair materials, traffic paints, dust suppressants, tools, accessories, sport surfacing products, and machines to apply all the materials. The company maintains its industry leadership consistently introducing high-performance, innovative pavement sealer formulations and state-of-the-art manufacturing technologies. Pavement maintenance professionals, property managers and owners, municipalities and others charged with pavement maintenance use SealMaster products and equipment to protect, preserve and beautify asphalt and concrete pavement. For more information, explore sealmaster.net. or visit our official Facebook, YouTube, Instagram and Twitter pages.
– CBJ –
Single game tickets for all home games played at Nationwide Arena during the 2023-24 season are on sale now.  Partial season tickets for the Blue Jackets' 2023-24 campaign are currently available for purchase.  Information on all ticketing options can be obtained by calling (614) 246-3350 or visiting BlueJackets.com/ticketplans.
COURTESY BLUE JACKETS COMMUNICATIONS