By Lydia Jane Allison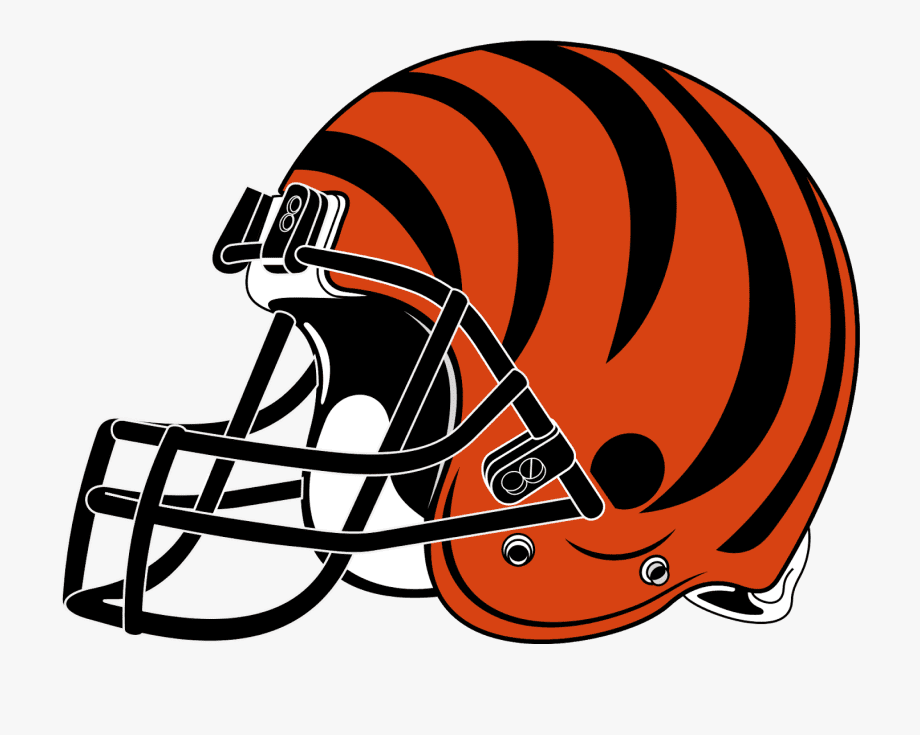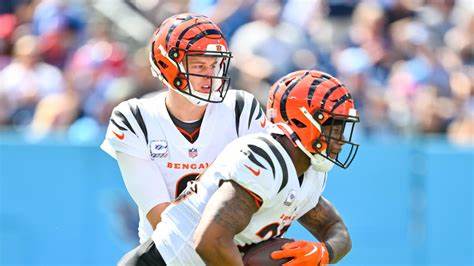 Joe Burrow Bengals QB Seattle Seahawks week 10 11 2023 Game 6.mp3
SEATTLE SEAHAWKS (3-1)
AT
CINCINNATI BENGALS (2-3)
WEEK 6, GAME 6
SUNDAY, OCT. 15
AT PAYCOR STADIUM
NEXT WEEK: BENGALS BYE WEEK
The series: The Bengals lead 11-10 overall, including 1-0 in
postseason. The Bengals also lead 7-5 in all games played in Cincinnati,
including 2-0 at Paycor Stadium (formerly called Paul Brown Stadium).
The teams have met only five times since 2003, with the Bengals winning
three of those contests. Seattle won the most recent meeting 21-20 in the 2019
regular-season opener at Lumen Field (then called CenturyLink Field).
The only postseason meeting, during the Seahawks' time as an AFC team,
was a 1988 Divisional round game at Cincinnati's Riverfront Stadium, won 21-13
by the Bengals en route to Super Bowl XXIII.
Team bests from the series:
Bengals — MOST POINTS: 42, in a 42-20 victory at Riverfront Stadium
in 1977, the inaugural game of the series. LARGEST VICTORY MARGIN: 27, in
a 34-7 win at Riverfront in 1986. FEWEST POINTS ALLOWED: 3, in a 21-3
victory at Seattle in 1992.
Seahawks — MOST POINTS: 37, in a 37-20 victory at the Kingdome in
1999. LARGEST VICTORY MARGIN: 20, in a 26-6 victory at Riverfront Stadium
in 1984. FEWEST POINTS ALLOWED: 6, in the 1984 win at Riverfront.
Remembering the 2015 OT thriller: On Oct. 11, 2015, the
defending NFC Champion Seattle Seahawks stormed into Paycor Stadium (then
called Paul Brown Stadium) and looked poised to hand the 4-0 Bengals their first
loss of the season, after cruising to a 24-7 lead through three quarters. But
Cincinnati staged one of the great comebacks in franchise history, and rallied for
17 fourth-quarter points to force overtime and eventually escape with a win.
One of the most memorable plays of the game came at the end of the fourth
quarter, when on fourth down and on Seattle's 13-yard line with no timeouts,
Cincinnati's field goal team rushed onto the field while the offense ran off, and
K Mike Nugent kicked a nail-biting 31-yard FG as time expired to send the game
into OT. Nugent later made a 42-yard FG in OT to give the Bengals the win.
That 17-point rally still is tied for the sixth biggest comeback in the Bengals'
56-season history. Before that Cincinnati win, NFL teams facing fourth-quarter
deficits of 17 or more points had lost 427 consecutive games, dating back to the
start of the 2011 season.
BENGALS-SEAHAWKS NFL RANKINGS
BENGALS SEAHAWKS
SCORING (AVERAGE POINTS):
Points scored …………………………………….. T-27th (16.6) 6th (27.8)
Points allowed ……………………………………. T-20th (22.8) 19th (22.75)
NET OFFENSE (AVERAGE YARDS):
Total …………………………………………………… 31st (264.8) 19th (319.8)
Rushing ………………………………………………… 31st (74.6) 17th (108.5)
Passing ……………………………………………….25th (190.2) 16th (211.3)
NET DEFENSE (AVERAGE YARDS):
Total …………………………………………………… 21st (350.2) 24th (367.5)
Rushing ………………………………………………. 31st (154.0) 6th (87.5)
Passing ……………………………………………….10th (196.2) 30th (280.0)
TURNOVERS:
Differential ………………………………………… T-9th (plus-4) T-5th (plus-5)
BENGALS RED-ZONE REPORT
OFFENSE DEFENSE
Inside-20 possessions: 11 Inside-20 possessions: 18
Total scores: 9 (81.8%) Total scores: 16 (88.9%)
TDs: 5 (45.5%) TDs: 10 (55.6%)
FGs: 4 (36.4%) FGs: 6 (33.3%)
TD% rank: T-24th TD% rank: 14th
No scores: 2 (18.2%) No scores: 2 (11.1%)
SEAHAWKS RED-ZONE REPORT
OFFENSE DEFENSE
Inside-20 possessions: 17 Inside-20 possessions: 8
Total scores: 16 (94.1%) Total scores: 7 (87.5%)
TDs: 10 (58.8%) TDs: 7 (87.5%)
FGs: 6 (35.3%) FGs: 0 (0.0%)
TD% rank: 14th TD% rank: 32nd
No scores: 1 (5.9%) No scores: 1 (12.5%)
Bengals-Seahawks connections: Bengals QB Jake Browning
was a four-year starter at the University of Washington (2015-18) … Bengals TE
Drew Sample is a native of Bellevue, Wash. and also played at Washington
(2014-18) where he was teammates with Browning and Seahawks TE Will Dissly
('14-17) … Seahawks CB Coby Bryant played at the University of Cincinnati
(2017-21), winning the Jim Thorpe Award as the nation's top defensive back in
'21 … Seahawks long snapper Chris Stoll is a native of Westerville, Ohio (north
of Columbus), the same hometown as Bengals P Brad Robbins … Seahawks G
Ben Brown spent the 2022 season and '23 offseason with Cincinnati as a college
free agent signee … Bengals CB Mike Hilton lined up with Seahawks CB Artie
Burns (2017-19) and LB Devin Bush ('19-20) on the Pittsburgh Steelers …
Seahawks LB Bobby Wagner played with Bengals S Nick Scott last season on
the Los Angeles Rams … Seahawks S Julian Love played for Bengals
linebackers coach James Bettcher while he was defensive coordinator for the
New York Giants (2019) and was teammates with Bengals DT B.J. Hill while in
New York ('19-20) …Bengals head coach Zac Taylor served as assistant wide
receivers (2017) and quarterbacks coach ('18) for the Los Angeles Rams while
Seahawks offensive coordinator Shane Waldron was tight ends ('17) and pass
game coordinator/tight ends coach ('18), offensive line coach Andy Dickerson
was assistant offensive line ('17-18) and quarterbacks coach Greg Olson held
the same role ('17) … Olson was offensive coordinator for the Oakland Raiders
while Bengals offensive coordinator Brian Callahan was quarterbacks coach
(2018) … Bengals defensive quality control coach Louie Cioffi was a coaching
assistant for the New York Jets while Seahawks head coach Pete Carroll served
as New York's defensive coordinator and head coach (1993-94) … Bengals
senior defensive assistant Mark Duffner coached linebackers for the Jacksonville
Jaguars while Seahawks associate head coach Carl Smith was offensive
coordinator (2006) … Seahawks secondary coach Roy Anderson coached
safeties for the Indianapolis Colts while Bengals quarterbacks coach Dan Pitcher
was a scouting assistant and pro scout in the organization (2012-15) and
linebackers coach James Bettcher was special assistant to the head coach ('12)
… Bengals HB Chris Evans played with Seahawks RB Zach Charbonnet at the
University of Michigan (2019-20) … Seahawks G Anthony Bradford (2019) and G
Damien Lewis ('18-19) played with Bengals QB Joe Burrow and WR Ja'Marr
Chase at Louisiana State … Bengals DE Sam Hubbard played with Seahawks
DE Dre'Mont Jones at Ohio State (2015-17) … Seahawks strength and
conditioning assistant Mark Philipp served in the same capacity at the University
of USC while Bengals DT Jay Tufele played for the Trojans (2018) … Seahawks
strength and conditioning assistant Grant Steen served in the same capacity at
Stanford while Bengals WR Trenton Irwin played for the Cardinal (2016).
Burrow masters the deep ball:
QB Joe Burrow and WR
Ja'Marr Chase opened the second half of Sunday's contest at Arizona with a
bang, connecting on a 63-yard TD less than two minutes into the third quarter to
increase Cincinnati's lead to 24-14. According to NFL's Next Gen Stats service,
Burrow's 58.1 air yards on the throw were the most for any TD pass in his
career. It also marked Burrow's 18th career TD pass of 40 or more yards, the
most by any QB since he entered the league in 2020.
Six of Burrow's 40-plus yard TD passes came during Weeks 3-8 of the 2022
campaign. He also totaled a league-best 12 TD passes of 50 or more yards from
the 2020-22 seasons, which tied Pro Football Hall of Famers Dan Marino and
Fran Tarkenton for the most by any player in NFL history in their first three years.
Here is a look at the QBs with the most TD passes of 40 or more yards since
the start of the 2020 season:
PLAYER TEAM 40-YARD TDs
Joe Burrow Cincinnati Bengals …………………………………………………… 18
Russell Wilson Seattle Seahawks/Denver Broncos ……………………………. 16
Patrick Mahomes Kansas City Chiefs ………………………………………………….. 14
Derek Carr Las Vegas Raiders ………………………………………………….. 13
Kirk Cousins Minnesota Vikings …………………………………………………… 13
Burrow racks up yardage:
QB Joe Burrow in Week 5 at Arizona
completed 36 of 46 passes (78.3 percent) for 317 yards and three TDs. It
marked his 17th career game with 300 or more passing yards, which tied former
QB Carson Palmer for the fourth most such games in team history.
Burrow's performance against the Cardinals also was his seventh career
outing with at least 30 completions, 300 passing yards and three passing TDs.
That total ties Kansas City QB Patrick Mahomes for the most such games within
a player's first four seasons in NFL history.
Burrow in Week 2 vs. Baltimore passed for 222 yards, eclipsing 12,000
career passing yards in what was his 44th game. That tied him with former
Indianapolis QB Andrew Luck as the fifth-fastest QB in NFL history to reach
12,000 passing yards. He is the fastest Bengal ever to 11,000 passing yards (40
games), 10,000 (36), 9000 (33), 8000 (29), 7000 (26), 6000 (23), 5000 (19) and
4000 (16).
Burrow's 10,131 passing yards since the start of the 2021 regular season
are fourth most in the NFL in that span. He has ranked in the top six leaguewide
in passing yards in each of the past two seasons, with a Bengals-record 4611 in
2021 (sixth) and 4475 in '22 (fifth).
Here's a look at the fastest QBs in NFL history — in terms of games played
— to reach 12,000 passing yards:
PLAYER TEAM GAMES TO REACH 12,000 YDS
Patrick Mahomes Kansas City Chiefs ………………………………………………….. 40
Justin Herbert L.A. Chargers …………………………………………………………. 42
Kurt Warner St. Louis Rams ……………………………………………………….. 42
Matthew Stafford Detroit Lions …………………………………………………………… 43
Joe Burrow Cincinnati Bengals …………………………………………………… 44
Andrew Luck Indianapolis Colts ……………………………………………………. 44
Hitting the mark:
QB Joe Burrow eclipsed 1500 career passing
attempts in the 2022 regular-season finale against Baltimore, which qualified him
for the NFL's career completion percentage record. With a current completion
percentage of 67.57, Burrow ranks third in NFL history in the category. Las
Vegas QB Jimmy Garoppolo (67.693) and former San Diego Chargers/New
Orleans QB Drew Brees (67.690) hold the top two spots.
After leading the league in completion percentage in 2021 (70.4; minimum
14 pass attempts per game), Burrow followed up by completing 68.3 percent of
his passes in the '22 regular season, good for the second-highest rate in the
league. He did so while setting single-season team records for total attempts
(606) and completions (414) — both ranked fifth in the NFL.
Burrow in Week 5 at Arizona completed 36 of 46 passes (78.3 percent),
marking his fourth career game with a completion percentage of 75 or higher on
40 or more attempts. The only other QB in Bengals history with one such game
is Andy Dalton, who went 33 of 43 (76.7 percent) on Oct. 12, 2014 vs. Carolina.
In Week 16 of the 2022 season at New England, Burrow surpassed 1000
career completions in what was just his 41st game. That tied him with former
Detroit QB Matthew Stafford as the second-fastest player in NFL history to reach
1000 completions.
With numerous pass-catching options missing time due to injuries in 2022,
Burrow found a way to spread the ball around the entire offense, as six Bengals
(three WRs, two HBs and one TE) finished the year with 35 or more receptions.
Burrow had 13 games in which he completed a pass to seven or more players.
Here is a look at the fastest QBs in NFL history — in terms of games played
— to reach 1000 completions.
PLAYER TEAM GAMES TO REACH 1000
Justin Herbert L.A. Chargers …………………………………………………………. 38
Matthew Stafford Detroit Lions …………………………………………………………… 41
Joe Burrow Cincinnati Bengals …………………………………………………… 41
Patrick Mahomes Kansas City Chiefs ………………………………………………….. 42
Carson Wentz Philadelphia Eagles …………………………………………………. 44
Kyler Murray Arizona Cardinals ……………………………………………………. 44
Joe throws 80th career TD:
QB Joe Burrow threw his 80th
career TD pass in Week 16 last season at New England, in what was his 41st
game. That made him the fifth-fastest QB in NFL history to throw for 80 TDs.
The former No. 1 overall draft pick had 13 TD passes in 10 games as a
rookie, before setting a then-team record with 34 TDs in his sophomore
campaign. By eclipsing his own record with 35 TDs in 2022, Burrow became the
first QB in Bengals history to throw for 30 or more TDs in multiple seasons.
Burrow, Pro Football Hall of Famer Dan Marino and Chargers QB Justin Herbert
are the only players in NFL history with at least 30 TD passes and 4000 passing
yards in two of their first three seasons.
Burrow had three TD passes in Week 5 at Arizona, marking his 28th career
multi-TD game (regular season). With 87 TD passes in his career, Burrow is six
shy of former QB Jeff Blake (93) for the fifth most in Bengals history. Prior to
Week 1 at Cleveland, Burrow held a streak of 23 consecutive regular-season
games in which he threw at least one TD pass, surpassing Blake (21 games in
1994-95) for the longest such streak in team history.
Burrow last season joined former Indianapolis QB Andrew Luck as the only
players in NFL history with at least 75 TD passes and 10 rushing TDs in their first
three seasons. A career-high five of Burrow's 10 rushing TDs came in 2022.
Here is a look at the fastest QBs in NFL history — in terms of games played
— to reach 80 passing TDs.
PLAYER TEAM GAMES TO REACH 80
Patrick Mahomes Kansas City Chiefs ………………………………………………….. 33
Dan Marino Miami Dolphins ……………………………………………………….. 35
Kurt Warner St. Louis Rams ……………………………………………………….. 38
Justin Herbert L.A. Chargers …………………………………………………………. 39
Joe Burrow Cincinnati Bengals …………………………………………………… 41
COURTESY BENGALS COMMUNICATIONS