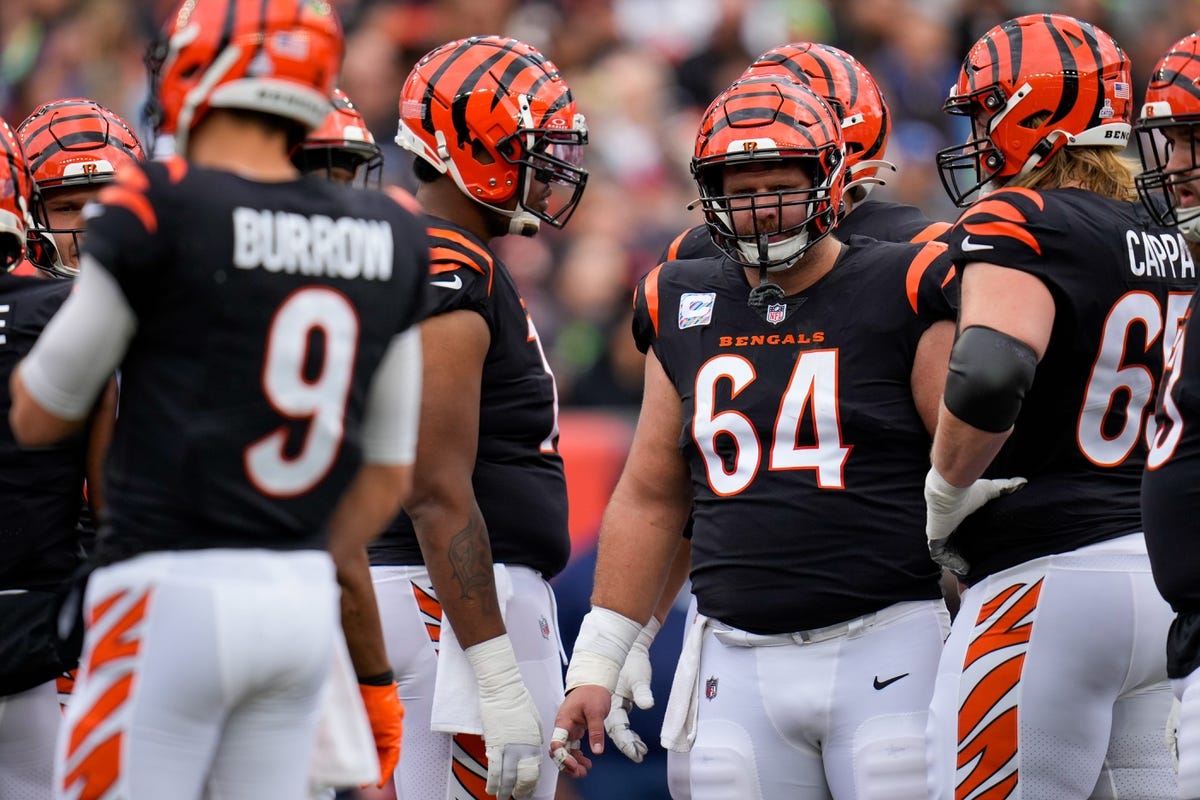 Ted Karras Bengals OC Postgame Locker Room Bengals 17 Seahawks 13 10 15 2023.mp3
OVERALL GAME STATS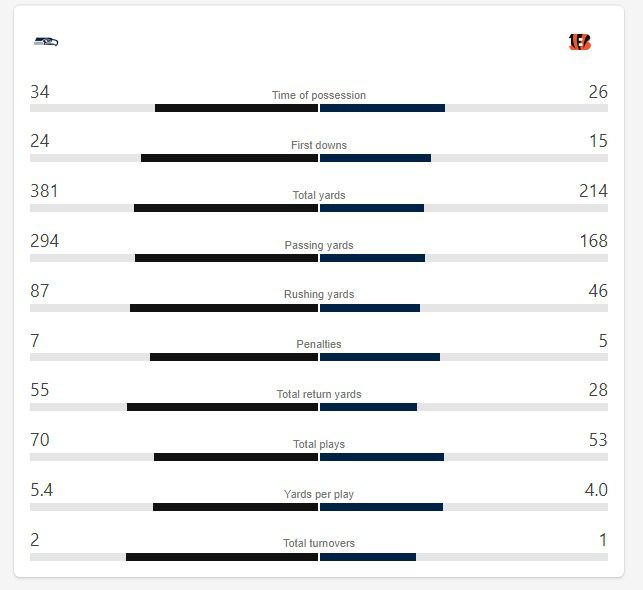 GAME NOTES:
*In four trips inside the Bengals' 20-yard line in the second half, the Seahawks offense managed just three points.
*Seattle QB Geno Smith harrassed all day when the game was on the line, had no touchdowns and two interceptions, including one in the red zone.
*The Bengals have won two in a row for the first time in 2023 and improved to 3-3 going into their bye week.
*Bengals stars QB Joe Burrow was 24 for 35 for 185 yards passing and WR Ja'Marr Chase had six catches for 80 yards.
*Highlight of the game was WR Andrei Iosivas' touchdown reception was the first of his NFL career on his 24th birthday. Iosivas was a 2023 sixth-round Bengals draft pick out of Princeton of the Ivy League. He makes the Bengals WR corps even deeper.
*Bengals Inactive players for Week 6:
LB Akeem Davis-Gaither
LB Devin Harper
OL Trey Hill
OL D'Ante Smith
DL Jay Tufele