Posted By Melville Van Buren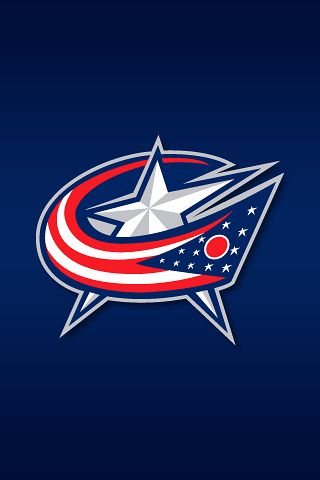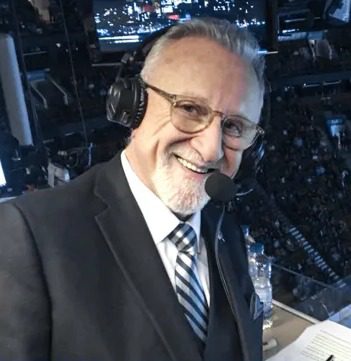 Play-by-play voice of the CBJ has had a six-decade career behind the mic
A personal note from our dear friend and longtime play-by-play announcer Jeff Rimer to The 5th Line:
It has been an amazing ride!
To have the privilege of a broadcast career in radio and television for parts of six decades, including 47 years in the National Hockey League as a pre-, intermission and post-game host before moving into the play-by-play chair, I am truly a lucky man. But as they say, "all good things must come to an end." It is time for me to spend more time with my family so the upcoming Blue Jackets season will be my last in the broadcast booth.
Through all my years in the NHL – 10 seasons with the Washington Capitals, 11 years with the Florida Panthers (including one year in which I called games for BOTH teams) and two decades with the Columbus Blue Jackets – I can easily say the highlight of my time in this wonderful league is my 20 years as a Blue Jacket!
The reasons are many: the wonderful ownership group led by the McConnell family, all my Blue Jackets teammates that I've had the honor of working with over the years, my Bally Sports family and last, but certainly not least, the great Jackets fans known as "The Fifth Line."
I'd like to offer my special thanks to the late Blue Jackets Founder John H. McConnell. I was fortunate enough to know Mr. Mac during my early years in Columbus and have never lost my admiration for him and the desire and vision that he had to bring major league professional sports and the Blue Jackets to this great city.
I want to thank current Majority Owner John P. McConnell, for his leadership and support and team President Mike Priest, who continues to lead this organization following the tenet established by Mr. Mac long ago of treating others as you want to be treated… The Golden Rule.
To the great people working in hockey operations – management and coaching staff – thank you. John Davidson, Jarmo Kekalainen, Rick Nash, Basil McRae, Josh Flynn, Chris Clark, Derek Dorsett and those that came before you… Thank you.
To the coaches I've had the pleasure of working with here – Gerard Gallant, Ken Hitchcock, Scott Arniel, Todd Richards, John Tortorella, Brad Larsen and Pascal Vincent – as well as the assistant coaches, especially current assistant coach and great friend, Jared Boll. To all the wonderful players that I have been lucky to work with and develop relationships with over the years, you are truly the greatest athletes and people in the world… Thank you.
I also need to say a special thanks to Doug MacLean, a great friend for over 30 years. I can't thank you enough for talking me into coming to Columbus. It was, undoubtedly, the best move of my career.
One of the great joys of being a broadcaster is the individuals that you get to share the booth with and I have been incredibly lucky to work with some of the best here in Columbus. Thanks to my broadcast partners Brian Engblom, Danny Gare, Bill Davidge and finally, Jody Shelley. Jody and I have enjoyed a great friendship, partnership over many nights spent on the road discussing Blue Jackets hockey. I have loved every minute of it.
I also want to thank Randy Stephens, Tom Farmer, Bob Pennell, Joel Goodling and Brian Filippetti at Bally Sports Ohio, my statistician Dan Grassbaugh, former producers Joe Whelan and Ed Milliken, and all the current and past production crew members I have worked with, especially those at Nationwide Arena.
I'd also like to thank Marc Gregory, who has overseen broadcasting for the Blue Jackets since 2004; former longtime Blue Jackets director of broadcasting Russ Mollohan; as well as Todd Sharrock, the club's longtime head of communications. Thank you to you and your staff – Glenn, Madison and Lindy – for all the work you do to help us do what we do.
I grew up in Toronto dreaming about playing in the NHL for the Maple Leafs. That was still my dream when my family moved to Calgary, and I walked into home room for my first day of high school at Henry Wise Wood and met a guy named John Davidson. Yes, the same JD that today is the Blue Jackets President of Hockey Operations.
A friendship was born that day. Now from time to time, we would skip typing class to go to an outdoor rink close by, where we would skate and shoot pucks. It was there that JD came up with the crazy idea that I should join on the Midget Triple A team. What a mistake! Unlike JD who made the team, went on to a great junior career and was the first goaltender ever to be a first round pick (St. Louis Blues), I was the player cut at tryouts. I was told that house league started Monday and spent the rest of the tryout sitting on the snowbank of the outdoor rink watching the practice and scrimmage. It was at that moment my focus turned to becoming a play-by-play broadcaster in the NHL.
After high school, I enrolled at Mount Royal College in their broadcast program. I was fortunate enough, or should I say, I was persistent – very persistent – and talked CFCN in Calgary into allowing me to broadcast a weekly high school and college radio show. Thank you to CFCN's Ken Newans, a national and local broadcaster, who was a great mentor for me in those early years.
In addition, cable TV arrived in Calgary for the first time and I was given the opportunity to host a half hour TV show on the community station and on that very show I interviewed the great Muhammad Ali, who came to Calgary to fight three-round exhibitions against three fighters after being stripped of his World Heavyweight title for refusing the Vietnam War draft. I was able to convince the folks at the cable TV station to televise some junior games, including those of the Calgary Centennials team that John Davidson and my future broadcast partner Danny Gare helped make famous.
My first full time job came after a move to Lethbridge, Alberta, where I was the afternoon sports anchor on radio at CJOC. After finishing the afternoon radio run, I drove out to CJOC's television studios and broadcast the station's 11 p.m. News, Weather and Sports on weeknights.
Six months later, I received a surprising call from Ernie Afaganis, a true legend in Canadian broadcasting, asking if I was interested in joining him at CBC in Edmonton. Ernie, having been a national host of the Canadian Football League, World Championship and Olympic Events, in addition to all the local work he did, was also a great mentor. It was thanks to his recommendation I was assigned to CBC's Network television coverage of gymnastics at the 1976 Olympics Games in Montreal. These were the Games dominated by Nadia Comaneci, who won five gold medals in a legendary performance. Thanks to Ernie for all you did for me.
During my time in Edmonton, I met the love of my life, my wife, Ferrel. We met on a blind date one weekend in Calgary and as veteran sports columnist Wayne Overland wrote one day in the Edmonton Journal, "Rimer needed his mother to line him up because it's the only way he could get a date." It was true in this case. Ferrel was from Los Angeles and we moved briefly to the city, where I secured a part-time job doing weekend TV Sports on KHJ-TV.
Having not landed a full-time gig in LA, I sent out tapes to both networks in Canada at that time, CBC and CTV, and on the same day received calls from both networks. In fact, I accepted a job to return to the CBC in Calgary, but shortly after agreeing to a contract I got a call from the other network in Montreal. The sports Director there was Hall of Fame broadcaster Dick Irvin and he offered me a job. I told him I had already accepted a job in Calgary, but he asked if he could call me right back. He did and offered me $2,000 more a year, but what really clinched it was a chance to work the Canadiens Radio Broadcasts. It was my dream job and I accepted pending a call back to CBC in Calgary. My thanks go out as well to the great Dick Irvin for the opportunity!
My wife and I spent seven years in Montreal, where both our son, Josh, and daughter, Kylie, were born. In addition to TV and hosting Canadiens radio coverage, I hosted pre- and post-game coverage of Montreal Expos Baseball. The general manager at CFCF-Radio was a gentleman by the name of David Barrett. He was without a doubt the smartest broadcasting executive I have known in all my years, and I say that not because he would later hire me for a second time!
Barrett, who would eventually oversee all of Hearst Broadcasting, had moved to Baltimore to run WBAL-Radio and asked me to join him as sports director. He was looking to regain radio broadcast rights to both the Baltimore Orioles and University of Maryland football and basketball. After joining WBAL, I had the pleasure of hosting pre-game and post-game shows of Orioles baseball, a radio network college basketball show with the great Billy Packer and was a sideline reporter on Maryland football.
In addition to my work on WBAL, Washington Capitals General Manager David Poile offered me the opportunity of joining the Caps as their television host. I jumped at the chance and a few seasons later moved to the booth alongside Craig Laughlin, who was making the jump to the broadcast booth at the end of his playing career (and Craig is still there after all these years).
One of the truly unique times of my career came in 1993-94 as I was still in Washington but also did play-by-play for the expansion Florida Panthers, calling 30 of their 33 televised games. The deal I had struck with Panthers management was if I liked them and they liked me then we'd look at a long-term deal and we agreed to a four-year contract after a group of them came to Baltimore that summer.
During my time in Florida, I enjoyed working with Hall of Famer Denis Potvin, one of the greatest defensemen in NHL history. It was a great learning experience. I need to offer my thanks to Panthers team owner, the late Wayne Huizenga, who more than anything wanted to bring the Stanley Cup to South Florida. He came close in 1996 as the Panthers defeated Mario Lemieux and the Pittsburgh Penguins in seven games in the Eastern Conference Final before falling to the Colorado Avalanche in the Stanley Cup Final. I also want to say thank you to the executives in the Panthers front office who had the confidence to hand me the microphone – Dean Jordan and Declan Bolger. Thanks as well to Fox Sports Florida general managers Rod Mickler and later Jeff Genther.
That incredible journey brought me to Columbus in 2004. Unfortunately, my CBJ debut was put on hold due to the work stoppage, but after doing some radio work with Kirk Herbstreit on what is now 97.1 the Fan I was asked if I'd be interested in teaming up with him on weekday afternoons. What a great opportunity that year was! Kirk, you have become one of the best in the business and I appreciate you allowing me to tag along as your partner for that brief period of time. Thank you, my friend.
I'd like to thank all the great people at 97.1 The Fan that I have gotten to know over the years and give a special thanks to Mike Ricordati. "Common Man" came up with the idea of having me join him and T-Bone for a regular segment weekly on Wednesdays during the Blue Jackets season and it has been a blast. Mike, I've enjoyed it and I am glad I was able to raise your ratings each week! Columbus loves the segment and so do I!
Lastly, but most importantly, thank you to my family. I love you all more than you know. My wife, Ferrel, and I are closing in on our 48th Anniversary. Although as Jody Shelley says, that really isn't accurate because with my crazy work schedule over all these years we've really been together about half that time. Ferrel has been, and continues to be, the glue to our family. Wherever my career stops took us and whatever season it was – hockey, baseball, football, basketball – she was with the kids, raising them and looking after all their needs while I worked late nights or was on the road. I am greatly in debt and in awe of you.
To Josh and Kylie, your mom did an unbelievable job! You both have families of your own and have given us three beautiful grandchildren, Taylor, Ella and Crosby. I am so proud of you all and can't wait to make up for a lot of lost time with all of you.
As I close my career at the conclusion of this Blue Jackets season, I will have spent parts of six decades, 47 years on the NHL beat, and called well over 2,500 games in the league's various broadcast booths across North America. It has been an honor, a pleasure and very special privilege to have each and every one of you beside me on my dream ride.
I can't thank you enough for watching and listening all these years! Go Jackets!
Sincerely,
Jeff Rimer
COURTESY COLUMBUS BLUE JACKETS COMMUNICATIONS