By Melville Van Buren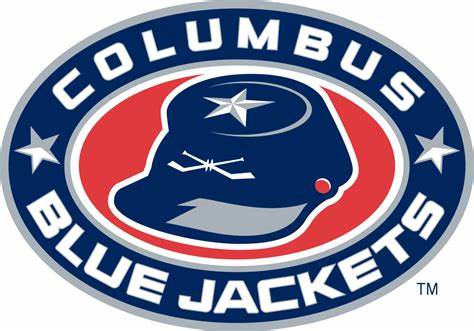 97.1 The Fan has served as the team's flagship station since inaugural season
The Columbus Blue Jackets announced today multi-year extensions of the National Hockey League club's partnerships with Sports Radio 97.1 The Fan (WBNS-Radio) and Columbus Alternative 105.7 (WXZX). Sports Radio 97.1 The Fan will continue to serve as the flagship station of the club's radio network, carrying live all preseason, regular season and playoff games with any conflicted games airing on Columbus Alternative 105.7. WBNS-FM 97.1 The Fan has been the exclusive radio home of Blue Jackets hockey since the inaugural 2000-01 season.
"We are very pleased to extend the partnerships with 97.1 The Fan, a consistent ratings leader that has been recognized as one of the top sports radio stations in the country, and iHeartMedia's Columbus Alternative 105.7 to provide our fans comprehensive coverage," said Blue Jackets Vice President of Business Intelligence and Broadcasting Marc Gregory. "Both 97.1 The Fan and Columbus Alternative 105.7 have been and continue to be excellent partners and we are looking forward to the upcoming years of coverage."
"As the home of Blue Jackets hockey since 2000, we are thrilled to extend this partnership for years to come and expand Blue Jackets content across Central Ohio and beyond. The Columbus Blue Jackets franchise has exceptional fan support. Fans and listeners alike will continue to receive their favorite Blue Jackets coverage they have grown to love over the years, as well as new content as part of our deep-rooted relationship," said WBNS-FM 97.1 The Fan Station Manager Cody Welling.
"We are excited to continue our relationship with the Jackets. It is a great time to be affiliated with a team that's on the rise in a community that embraces them," said iHeartMedia Columbus Senior Vice President, Programming Michael McCoy.
The partnership extension includes the continuation of 97.1 The Fan airing pre-and post-game shows surrounding each game broadcast, including a 30-minute pre-game show for regular season games and expanded coverage in the postseason. Also returning is "The Inside Edge," presented by First Merchants Bank, a weekly one-hour show every Wednesday at 7 p.m. throughout the season hosted by Blue Jackets broadcasters Bob McElligott and Jody Shelley.
Fans will also be able to tune in for special shows, including the Season Preview and NHL Draft shows, the weekly "Name Dropping" segment with Jeff Rimer on Common Man and T-Bone and gameday appearances by former Blue Jacket and current television color analyst Jody Shelley on Bishop & Friends.
"Hockey & Hounds" with Rothman and Ice also returns this season with Blue Jackets President of Hockey Operations John Davidson and All-Star defenseman Zach Werenski serving as special guests.
Added to the partnership is expanded Blue Jackets coverage on air and across 97.1 The Fan's digital outlets. Listeners can tune in to "CBJ Daily" when Blue Jackets personnel join Morning Juice each day Monday through Friday during the season. Blue Jackets players will also have regular appearances leading into and throughout each season.
Additional on-air promotions and contests will be available including Blue Jackets Week which takes place the week of Opening Night each season.
In addition to broadcasting conflict games on Columbus Alternative 105.7, fans can tune in to appearances by Blue Jackets personnel across iHeart Media's Columbus stations. iHeart Media listeners and followers will also have the opportunity to win Blue Jackets prizes through on-air and digital contesting including several state-wide contests.
COURTESY BLUE JACKETS COMMUNICATIONS