By Melville Van Buren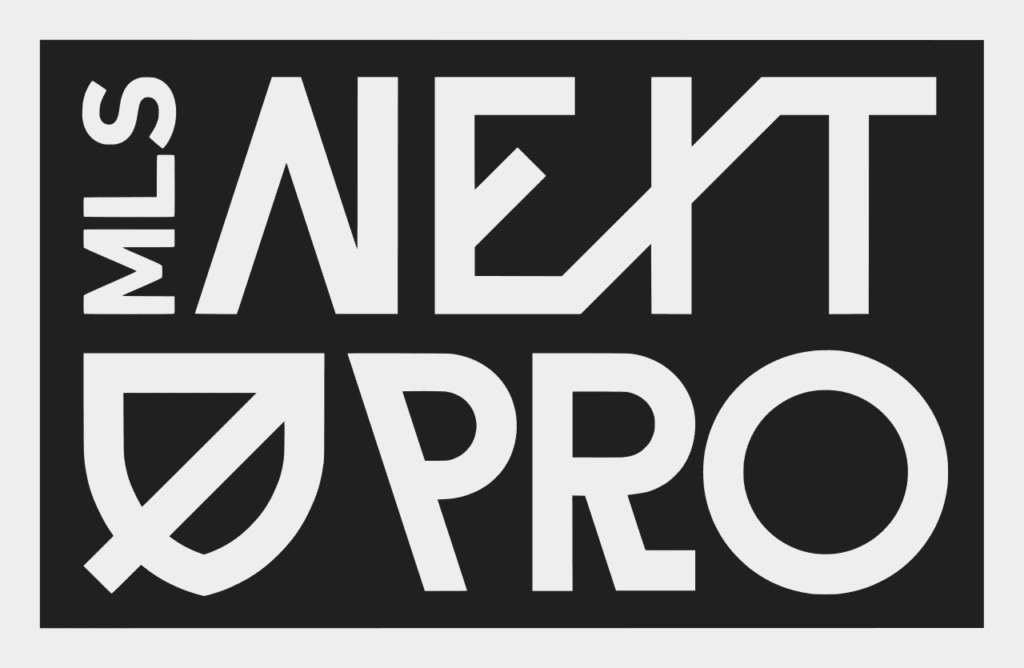 NEW ENGLAND REVOLUTION II TO HOST COLUMBUS CREW 2 IN
EASTERN CONFERENCE FINAL ON OCTOBER 14 
COLORADO RAPIDS 2 TO HOST AUSTIN FC II IN
WESTERN CONFERENCE FINAL ON OCTOBER 15
NEW YORK, NEW YORK (October 9, 2023) – MLS NEXT Pro today announced the schedule for its Conference Finals following another exciting round of the 2023 MLS NEXT Pro Playoffs. After top seeds were able to pick their opponent in the first two rounds of this year's playoffs, the Conference Finals will adhere to a traditional bracket format. Having successfully emerged from the Semifinals over the weekend, No. 2 New England Revolution II will host No.3 Columbus Crew 2 in the Eastern Conference Final and No. 1 Colorado Rapids 2 will host No. 4 Austin FC II in the Western Conference Final. 

The 2023 MLS NEXT Pro Conference Finals schedule is as follows (both matches on MLS Season Pass on Apple TV):  

Eastern Conference
Saturday, October 14 
New England Revolution II (No. 2) vs. Columbus Crew 2 (No. 3) – Gillette Stadium (5 p.m. ET)

Western Conference
Sunday, October 15 
Colorado Rapids 2 (No. 1) vs. Austin FC II (No. 4) – DICK'S Sporting Goods Park (9:30 p.m. ET)

Semifinal Results (October 6-8):  
All four matches in the Semifinals were decided by one goal each, including three 1-0 contests.

No. 2 New England Revolution II kicked off the Semifinal action Friday night, welcoming No. 4 New York Red Bulls II for a Northeast Division battle. Revs II led throughout the match and held off a late Red Bulls II rally, moving on to the next round after a 2-1 win. New England received scoring from Malcolm Fry (12') and Victor Souza (69'), while Julian Hall (72') scored for New York five minutes after coming on as a substitute.

New England will face No. 3 Columbus Crew 2 after the defending League Champions upset No. 1 Crown Legacy FC on Sunday in the second East Semifinal.  The lone goal of the match came from Crew 2's Noah Fuson (50').

As the No. 1 seed in the East, Crown Legacy FC picked their opponent for the Semifinals, electing to go with the 2022 MLS NEXT Pro Cup Champions rather than the traditional choice of the lowest seed available (No. 4 New York Red Bulls II). Crown Legacy sat atop the Eastern Conference all season and was back-and-forth with Colorado Rapids 2 for the best overall record in the League, conceding the top overall seed on Decision Day due to a tiebreaker.  The loss to Columbus on Sunday was the first loss at home this season for Crown Legacy (9-0-5, regular season).

In the first Western Conference Semifinal on Sunday, No. 1 Colorado Rapids 2 hosted their chosen opponent, No. 6 Earthquakes II.  Despite playing a man down after receiving a red card two minutes into the match, San Jose battled it out with Colorado until Rapids 2's Darren Yapi scored in the 84th minute to give the home team the advantage and the 1-0 victory.

The weekend's final game was another evenly fought contest, as No. 2 Tacoma Defiance and No. 4 Austin FC II were scoreless until the 82nd minute. Valentin Noël put Austin on the board while on a man advantage from a red card (69'). The underdogs held on for the 1-0 win and recorded an upset on the road for the second week in a row.  In the West Quarterfinals, Austin FC II defeated the team that picked to play them, No. 3 Sporting KC II.

Both Conference Final matches will be broadcast live on MLS Season Pass on the Apple TV app. The winners will advance to MLS NEXT Pro Cup, also on MLS Season Pass.

About MLS NEXT Pro 
Launched in 2022 by Major League Soccer, MLS NEXT Pro is a professional men's soccer league in the United States and Canada that completes the pro player pathway. MLS NEXT Pro continues to grow the game through innovation and diversity, bringing professional soccer to new communities and creating global opportunities both on and off the field.  MLS NEXT Pro entered its second season in 2023 with 27 teams, all affiliated with MLS clubs.  Seven are new to MLS NEXT Pro in 2023: Atlanta United 2, Austin FC II, Crown Legacy FC (Charlotte FC), Huntsville City FC (Nashville SC), LA Galaxy II, Los Angeles Football Club 2 and New York Red Bulls II. Additional MLS-affiliated and independent clubs will join in the years ahead, including Carolina Core FC in 2024 and Cleveland in 2025.  The majority of MLS NEXT Pro matches in 2023 are available to watch live on MLS Season Pass on the Apple TV app as part of the groundbreaking partnership between Apple and MLS. For more information about MLS NEXT Pro, visit mlsnextpro.com.
COURTESY MLS NEXT PRO COMMUNICATIONS