By Mariana Smithfield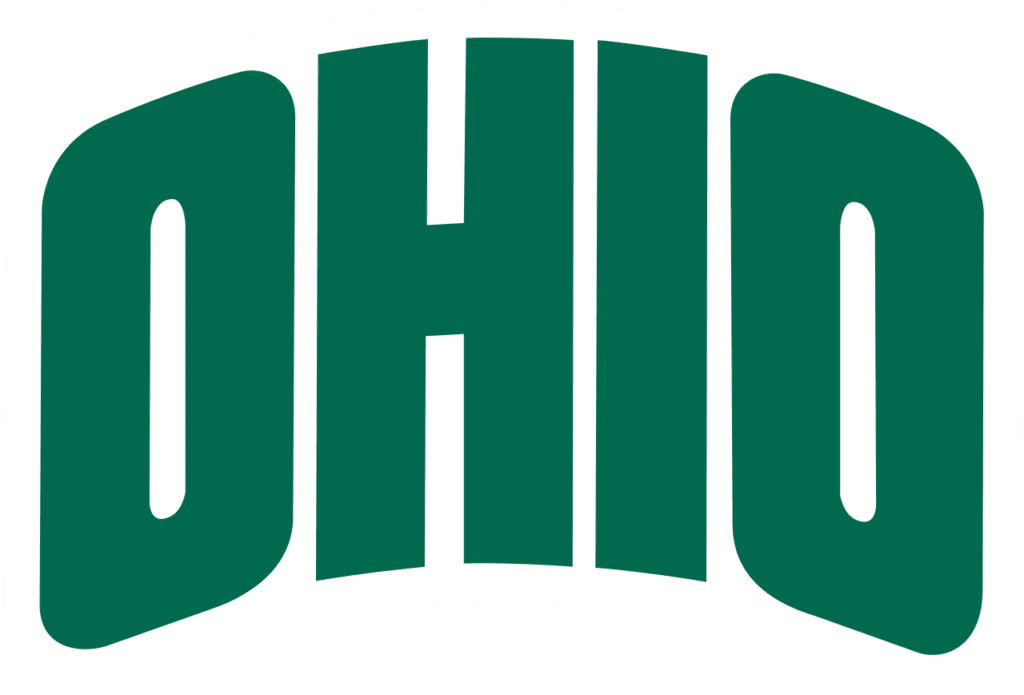 FOLLOW OHIO FOOTBALL: Facebook | Twitter | Instagram
ATHENS, Ohio—The Ohio football team (4-1, 1-0 MAC) is set to return to Athens for Homecoming when they host the Kent State Golden Flashes (1-4, 0-1 MAC) this Saturday (Oct. 7). Kickoff is set for 3:30 p.m. ET at Frank Solich Field at Peden Stadium. The game can be seen on ESPN+ with Michael Reghi and Jerod Cherry on the call.
The Bobcats' matchup can also be heard on the Ohio Sports Network from Learfield. Russ Eisenstein returns for his 16th season as the "Voice of the Bobcats" and will be joined by Ohio alum Rob Cornelius, who has been a part of the broadcasts for two decades.
SERIES HISTORY VS. KENT STATE
The Bobcats have a record of 44-28-2 against the Golden Flashes, meeting for the first time in 1936 and most recently when they opened 2022 MAC play in Kent.
The Bobcats took a 10-7 lead when they kicked a 28-yard field goal with 3:46 remaining in the second quarter. Kent State evened the score in the third with a field goal of their own. With 47 seconds left in the third quarter, Bangura completed a three-play drive with a 50-yard rushing touchdown, putting the Bobcats ahead 17-10.
Kent State tied the game with 4:11 remaining in the game; the Bobcats quickly answered with a one-play, 71-yard drive, resulting in touchdown by Wiglusz. After the Golden Flashes tied the game, 24-24, with a two-yard rush, Caesar blocked their field goal attempt, sending the game into overtime.
The Flashes opened overtime with a four-play, 25-yard drive, taking a 31-24 lead. Unable to even the score, the Bobcats fell to Kent State.
SCOUTING KENT STATE
The Golden Flashes are currently 1-4 on the season and 0-1 against MAC opponents, dropping their last game to Miami, 23-3.
On the season, Kent State averages 12.6 points on 116.2 rushing yards and 152.6 passing yards per game.
Individually, sophomore running back Gavin Garcia leads the team on the ground, netting 337 rushing yards on 87 carries.
In the air, redshirt junior quarterback Michael Alaimo is 61-for-109, throwing one touchdown and three interceptions in 763 yards over five games.
Redshirt freshman wide receiver Crishon McCray currently has a team-best 19 receptions on 234 yards.
Graduate student linebacker Devin Nicholson has 35 tackles, highlighted by 22 solo stops and 2.5 tackles for loss. Graduate student cornerback Capone Blue leads the team in pass breakups with four.
Junior kicker Andrew Glass is currently 7-for-8 in field goals, with his longest clocking in at 48 yards. He is 5-for-5 on PATs.
LAST TIME OUT
The Ohio football team (4-1, 1-0 MAC) opened MAC play with a victory, defeating the Bowling Green Falcons in dominant fashion, 38-7.
In the air, graduate student quarterback Kurtis Rourke went 14-for-16 with 196 passing yards and three touchdowns, surpassing his 50th career touchdown. On the ground, he recorded 33 rushing yards on four carries.
Redshirt senior running back O'Shaan Allison led the Bobcats on the ground, finishing the game with 42 rushing yards and 13 carries. Redshirt sophomore running back Sieh Bangura recorded 26 rushing yards on nine carries.
Defensively, graduate student linebackers Bryce Houston and Keye Thompson led the charge against the Falcons. Houston recorded a team-best six tackles along with one forced fumble while Thompson's day was highlighted by an interception and a 71-yard fumble recovery for his first career touchdown. Graduate student safety Walter Reynolds snagged Ohio's second interception of the day while redshirt junior cornerback Roman Parodie also returned a fumble recovery for a touchdown, marking his first collegiate touchdown.
Freshman kicker Gianni Spetic was 1-for-2 on field goals and 5-for-5 on PATs.
The Bobcats wasted no time taking the lead, launching ahead 21-0 before the end of the first quarter with touchdowns by Bangura, redshirt sophomore tight end Will Kacmarek and Thompson. Spetic's field goal followed by Parodie's defensive touchdown left the Falcons trailing by 31 points heading into halftime.
Ohio wasn't done yet; sophomore wide receiver Miles Cross wrapped up the Bobcats' scoring with a 19-yard passing touchdown with 1:22 remaining in the third quarter.
Bowling Green scored their first and only touchdown in the beginning of the fourth quarter, putting the final score at 38-7.
SCOUTING OHIO
Currently, the Bobcats are 4-1 overall and 1-0 against MAC teams. They average 21 points on 140 rushing yards and 184.40 passing yards per game.
In the air, quarterback Kurtis Rourke is 56-for-87, throwing five touchdowns in 609 yards. He's also a threat on the ground and has net 107 yards on 18 carries.
Sam Wiglusz leads the receivers with 21 catches and one touchdown in 204 yards. Wide receiver Tyler Walton is right behind him, recording 16 receptions and one touchdown in 163 yards. Wide receiver Miles Cross and tight end Will Kacmarek both have two touchdowns on the season.
On the ground, running back Sieh Bangura has 74 carries in 287 rushing yards while running back O'Shaan Allison has 212 yards on 67 carries with one touchdown.
Defensively, linebacker Bryce Houston leads the team, recording 49 tackles, six tackles for loss and one interception on the season. Linebacker Keye Thompson has 28 tackles and one fumble recovery, which he returned for a touchdown against Bowling Green. Safety Austin Brawley has a team-best two interceptions. With eight different defenders snagging interceptions so far this season, the Bobcats are first in the MAC. They are tied at second with San Diego State and Oklahoma nationally in interceptions.
Freshman kicker Gianni Spetic has made six field goals off nine attempts, with his longest being 40 yards. He is currently 10-for-10 in PATs.
To read the complete notes, click here.
COURTESY OHIO ATHLETIC COMMUNICATIONS