By Bane Rossi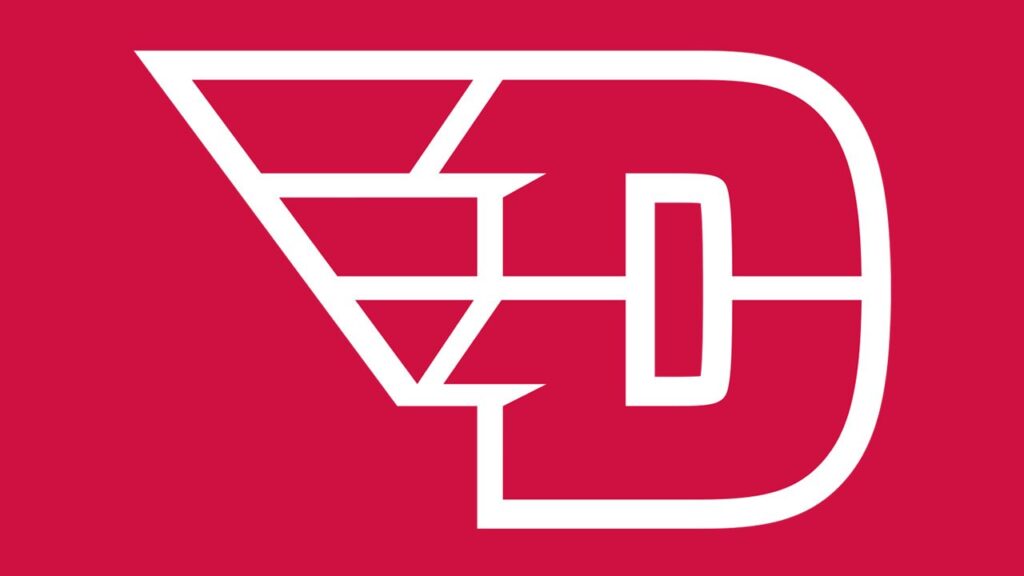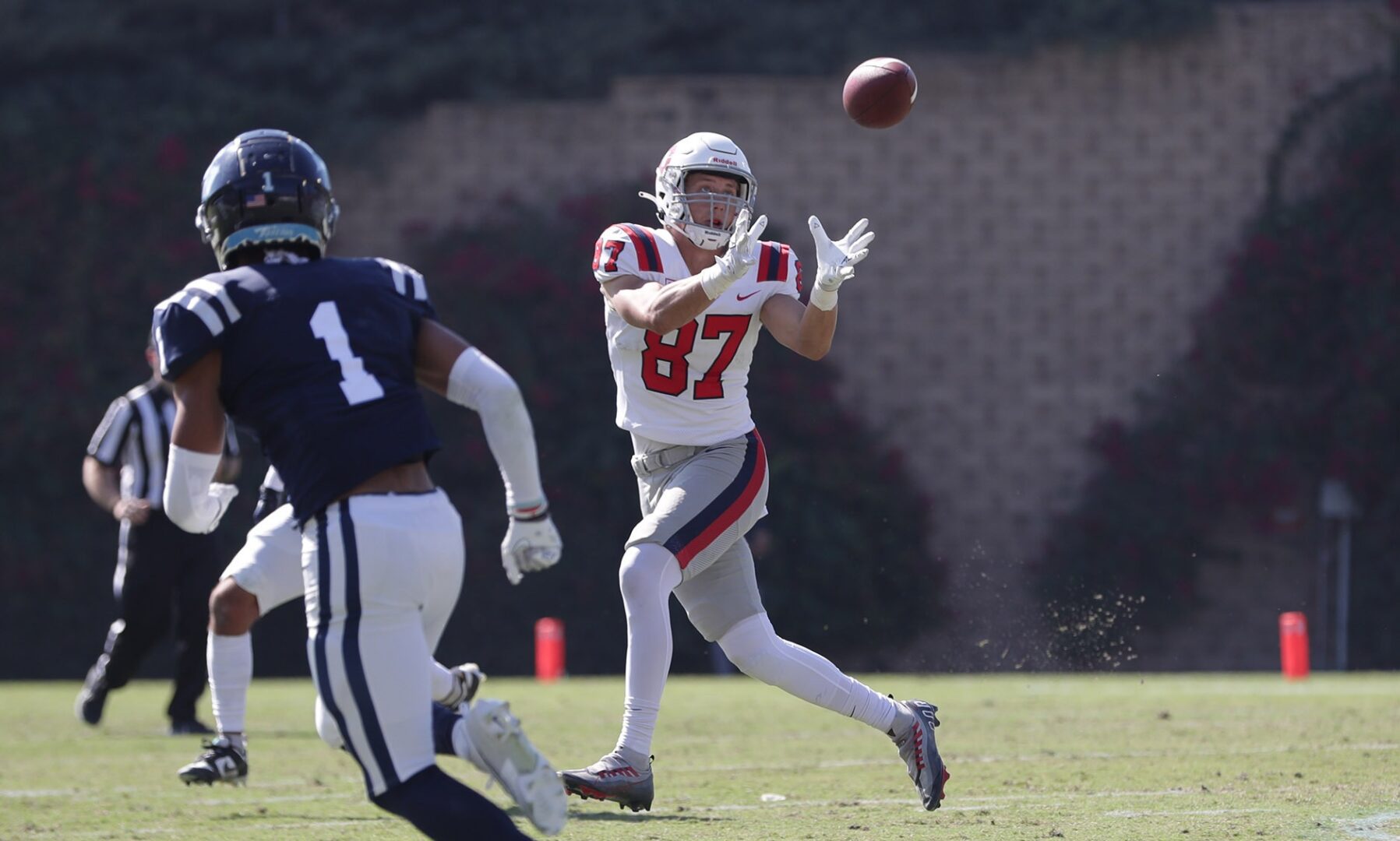 Dayton Is One Of Just Two D-I Teams To Have A Semifinalist For 18 Straight Years
IRVING, Texas — University of Dayton redshirt senior wide receiver Derek Willits has been named a semifinalist for the National Football Foundation & College Hall of Fame's William V. Campbell Trophy®, Presented by Mazda.
Sometimes referred to as "The Academic Heisman," the Campbell Trophy is one of college football's most sought-after awards. The Campbell Trophy recognizes a student-athlete who best exemplifies academic success alongside football performance and community leadership.
The award recognizes this individual as the absolute best football scholar-athlete in the nation.
Willits is Dayton's leading receiver this season, with 11 catches for 137 yards (12.5 yards per catch).  He is a 2023 team co-captain and a two-year starter.  He was the 2022 recipient of the football team's Email Karas Award for leadership.
Hailing from Centerville, Ohio, the Alter High School grad is the President of UD's Student-Athlete Advisory Committee.  He carries a 3.97 grade point average in Biochemistry.
Willits is one of a record 201 semifinalists from all levels of college football.  He is a part of 39 nominees from the NCAA Football Championship Subdivision (FCS). Butler's Bryan Bystol and Marist's Justin Iaccio are the only other student-athletes from the Pioneer Football League.
UD has had at least a semifinalist for 18 straight years. Jake Chisholm was UD's honoree last season.  The others are Brandon Easterling (2020 & 2021), Tim Simon (2019), David Leisring (2018), Jack Crain (2017), Chris Beaschler (2016), Danny Leach (2015), Will Bardo (2014), Colin Monnier (2013), Bill Petraiuolo (2012), Devon Langhorst (2011), Brandon Wingeier (2010), Sean Heenan (2009), Bart Bergfeld (2008), Brandon Cramer (2007) and Brandon Godsey (2006).
Three of Dayton's semifinalists also advanced to be finalists for the award and attended the NFF Annual Awards Dinner  – Brandon Cramer in 2007, Chris Beaschler in 2016 and Jake Chisholm in 2022.
Dayton is the only PFL team to even have 10 consecutive semifinalists (Marist has five). Among Division I schools, the Flyers are one of just two institutions with a semifinalist in the last 18 years. Bucknell is the other school with that proud distinction.
Nominated by their schools, which are limited to one nominee each, candidates for the award must be a senior or graduate student in their final year of eligibility, have a GPA of at least 3.2 on a 4.0 scale, have outstanding football ability as a first team player or significant contributor, and have demonstrated strong leadership and citizenship. The class is selected each year by the NFF Awards Committee, which is comprised of a nationally-recognized group of media, College Football Hall of Famers and athletics administrators.
"These 201 impressive candidates truly represent the scholar-athlete ideal," said NFF Chairman Archie Manning, whose sons Peyton (Campbell Trophy® winner) and Eli were named NFF National Scholar-Athletes in 1997 and 2003, respectively. "During the past seven decades, the NFF National Scholar-Athlete Awards have recognized 906 college football players who excelled as the best our great sport has to offer. This year's semifinalists build on the tradition, further illustrating the power of football in developing the next generation of influential leaders."
The NFF will announce 12-14 finalists on Oct. 25, and each of them will receive an $18,000 postgraduate scholarship as a member of the 2022 NFF National Scholar-Athlete Class Presented by Fidelity Investments. The finalists will travel to ARIA Resort & Casino in Las Vegas for the 65th NFF Annual Awards Dinner Presented by Las Vegas on Dec. 5, where their accomplishments will be highlighted in front of one of the most powerful audiences in all of sports.
Named in honor of the late Bill Campbell, former chairman of Intuit, former player and head coach at Columbia University and the 2004 recipient of the NFF's Gold Medal, the Campbell Trophy® is a 25-pound bronze trophy.  It has been prominently displayed inside its official home at the New York Athletic Club since 2013.  This year's postgraduate scholarships will push the program's all-time distribution to more than $12.1 million.
Launched in 1959, the NFF National Scholar-Athlete Awards Presented by Fidelity Investments celebrate its 65th year in 2022. The awards were the first initiative in history to grant postgraduate scholarships based on both a player's academic and athletic accomplishments, and the NFF has recognized 891 outstanding individuals since the program's inception. This year's postgraduate scholarships will push the program's all-time distribution to more than $12.6 million.
As part of its support of the NFF National Scholar-Athlete Awards, Fidelity Investments helped launch the NFF Faculty Salutes, which recognize the contributions of the faculty athletics representatives (FARs) at each of the institutions with a finalist for the Campbell Trophy®. The NFF will present each of the finalist's FARs with a plaque and Fidelity will donate $5,000 for the academic support services at each school. The salutes have recognized 168 FARs since the program's inception, and Fidelity has made a total of $830,000 in donations.
The past recipients of The William V. Campbell Trophy® include: Air Force's Chris Howard (1990); Ohio State's Bobby Hoying (1995); Florida's Danny Wuerffel (1996); Tennessee's Peyton Manning (1997); Ohio State's Craig Krenzel (2003); Tennessee's Michael Munoz (2004); Florida's Tim Tebow (2009); Army West Point's Andrew Rodriguez (2011); Alabama's Barrett Jones (2012); Oklahoma's Ty Darlington (2015); Virginia's Micah Kiser (2017); Clemson's Christian Wilkins (2018); Oregon's Justin Herbert (2019); and Iowa's Jack Campbell (2022).
COMPLETE NFF PRESS RELEASE
https://footballfoundation.org/news/2023/9/27/national-football-foundation-sets-new-record-with-201-semifinalists-vying-for-2023-william-v-campbell-trophy.aspx
COURTESY DAYTON MEDIA RELATIONS