By Danielle Daniels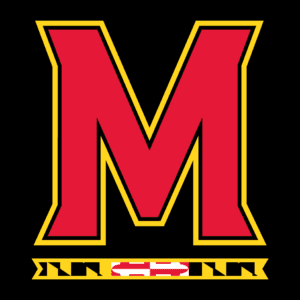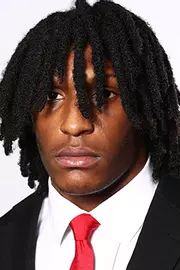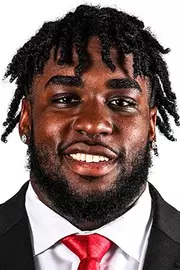 HOUSTON, Texas – Maryland linebacker Jaishawn Barham and offensive lineman Delmar Glaze have been named to The Lombardi Award preseason watch list, it was announced on Tuesday afternoon.
The Lombardi Award is presented annually to the college football offensive or defensive lineman who exemplifies the character and discipline of NFL Hall of Fame Head Coach Vince Lombardi, in addition to outstanding performance and ability on the field. To be eligible, a player must be a down lineman, end to end, either on offense or defense, setting up no further than 10 yards to the left or right of the ball at the time of the snap or be a linebacker on defense, setting up no further than five yards deep from the line of scrimmage.
Barham and Glaze are two of 78 players to make the list, 19 of which are from the Big Ten.
Barham led all Big Ten freshmen with 58 tackles over 12 games played in his first season as a Terp in 2022. He was one of only three Maryland players (Brade, Trader) to start every game played on the defensive side of the ball. The linebacker posted five or more tackles in seven different games a year ago.
A 2022 FWAA Freshman All-American, Barham led the team with 6.5 tackles for loss, while also tying for the team lead and ranking 20th in the Big Ten with 4.0 sacks. Barham was a Honorable Mention All-Big Ten selection, the Big Ten Freshman of the Week on October 10 and a 2022 College Football News First Team Freshman All-American. He was also chosen as a Shaun Alexander Freshman of the Year Award Semifinalist.
Barham has received a plethora of preseason recognition prior to the 2023 season, also being named to the Chuck Bednarik and Butkus Award Watch Lists.
Glaze started all 13 games for the Terps at tackles last season en route to being named Honorable Mention All-Big Ten. Glaze was the second highest graded pass blocking tackle in the Big Ten and seventh in the FBS with an 85.7 grade a year ago.
Glaze helped pave the way for the fourth-ranked offense in the Big Ten in 2022 as the Terps averaged 401.5 yards per game. Glaze blocked for Second Team All-Big Ten QB Taulia Tagovailoa, who stood third in the conference with 3,008 passing yards.
Glaze was named Third Team All-Big Ten by Pro Football Focus last year and was also a 2022 Academic All-Big Ten selection.
2023 Maryland Watch Lists
QB Taulia Tagovailoa – Maxwell (best player in nation), Davey O'Brien (best quarterback) & Manning (best quarterback)
LB Jaishawn Barham – Bednarik (best defensive player), Butkus (best linebacker), Lombardi (best lineman)
RB Roman Hemby – Doak Walker (best running back)
WR Jeshaun Jones – Paul Hornung (most versatile player)
P Colton Spangler – Ray Guy (best punter)
OL DJ Glaze – Lombardi (best lineman)
COURTESY MARYLAND ATHLETIC COMMUNICATIONS