By Mona Hatfield
FROM WIKIPEDIA COMMONS
Louisa May Alcott (/ˈɔːlkət, –kɒt/; November 29, 1832 – March 6, 1888) was an American novelist, short story writer, and poet best known as the author of the novel Little Women (1868) and its sequels Little Men (1871) and Jo's Boys (1886). Raised in New England by her transcendentalist parents, Abigail May and Amos Bronson Alcott, she grew up among many well-known intellectuals of the day, including Margaret Fuller, Ralph Waldo Emerson, Nathaniel Hawthorne, Henry David Thoreau, and Henry Wadsworth Longfellow.
Alcott's family suffered from financial difficulties, and while she worked to help support the family from an early age, she also sought an outlet in writing. She began to receive critical success for her writing in the 1860s. Early in her career, she sometimes used pen names such as A. M. Barnard, under which she wrote lurid short stories and sensation novels for adults that focused on passion and revenge.
Published in 1868, Little Women is set in the Alcott family home, Orchard House, in Concord, Massachusetts, and is loosely based on Alcott's childhood experiences with her three sisters, Abigail May Alcott Nieriker, Elizabeth Sewall Alcott, and Anna Alcott Pratt. The novel was well-received at the time and is still popular today among both children and adults. It has been adapted for stage plays, films, and television many times.
Alcott was an abolitionist and a feminist and remained unmarried throughout her life. She also spent her life active in such reform movements as temperance and women's suffrage. She died from a stroke in Boston on March 6, 1888, just two days after her father had died.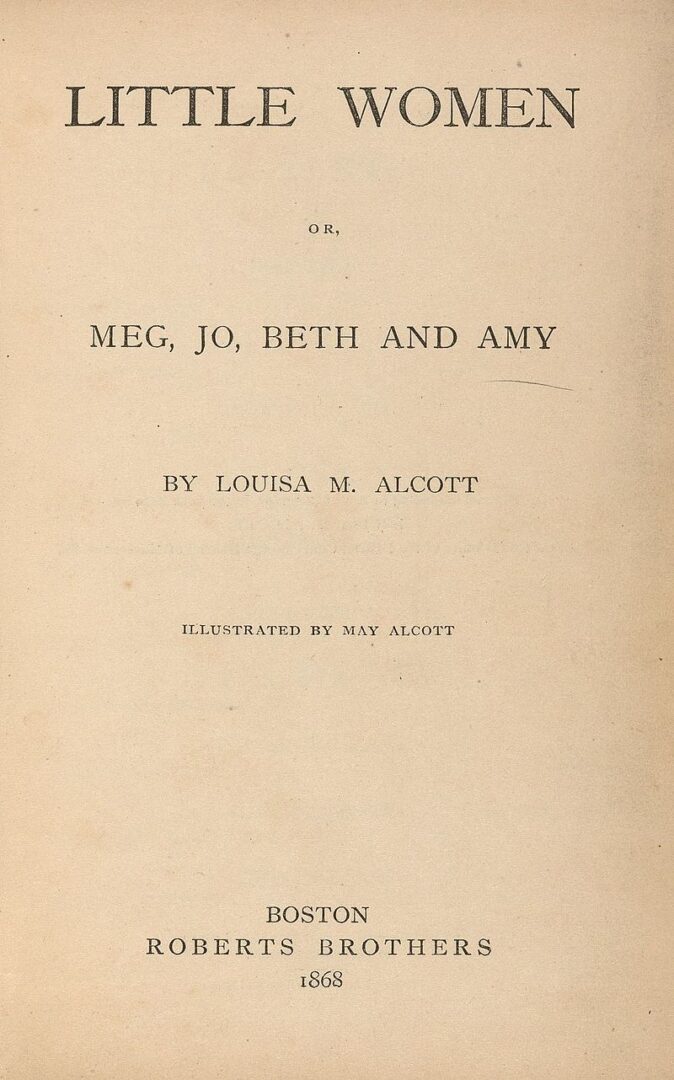 TODAY'S ALMANAC
Question of the Day
Has Halloween been celebrated in America since the first settlers arrived?
Not really. Not until large populations of Irish immigrants came to the United States in the mid-19th century did many of the well-known Halloween customs become popular here.
Advice of the Day
Plant evergreens, lilacs, and privet hedges. Dig a hole now for a live Christmas tree later.
Home Hint of the Day
The world's best home air fresheners might be green plants. One study done by 

NASA

 found that one plant for about every 100 square feet of floor space can remove up to 87 percent of toxic organic pollutants such as benzene and formaldehyde. Plants produce oxygen, too.
Word of the Day
Perihelion
The point in a planet's orbit that is closest to the Sun.
Puzzle of the Day
My first and second mean well; my second and third a decree; my first is the name of a man; my whole he is likely to be. (What's the word? Each clue is a syllable!)
Died
St. Francis of Assisi

 

– 

Woody Guthrie

 

(singer)

 

– 

Roddy McDowall

 

(actor)

 

– 

William Steig

 

(illustrator for The New Yorker, known as the King of Cartoons for his award-winning, best-selling children's books including Shrek)

 

– 

Janet Leigh

 

(actress)

 

– 
Born
John Ross

 

(Cherokee Nation chief)

 

– 

Leo McCarey

 

(producer)

 

– 

Gertrude Berg

 

(actress)

 

– 

Thomas Wolfe

 

(author)

 

– 

James Herriot

 

(author)

 

– 

Harvey Kurtzman

 

(founding editor of Mad magazine)

 

– 

Gore Vidal

 

(author)

 

– 

Eddie Cochran

 

(singer)

 

– 

Chubby Checker

 

(singer)

 

– 

Dave Winfield

 

(baseball player)

 

– 

Al Sharpton

 

(minister & politician)

 

– 

Gwen Stefani

 

(singer)

 

– 

Keiko Agena

 

(actress)

 

– 

Seann William Scott

 

(actor)

 

– 

Ashlee Simpson

 

(singer)

 

– 

Kaci

 

(singer)

 

– 

Noah Schnapp

 

(actor)

 

– 
Events
President Lincoln declared the last Thursday in November as Thanksgiving Day

– 

Louisa May Alcott's Little Women first published

– 

First Canadian troops left for Britain to fight in World War I

– 

The Andy Griffith Show made its television debut

– 

The Dick Van Dyke Show debuted on television

– 

At midnight, East and West Germany were reunited as one nation, the Federal Republic of Germany

– 

The comic strip Cathy came to an end after 34 years

– 

Rare yellow male northern cardinal spotted in Port St. Lucie, Florida.

– 

A meteorite crashed through a roof in Golden, B.C. The homeowner, Ruth Hamilton, heard an explosion and found bits of the meteorite near her bed pillow, mere inches from where her head had been.

– 
Weather
October Gale hit southern New England

– 

Start of a 767-day dry spell in Bagdad, California.

– 

A tornado hit Windsor Locks, Connecticut

– 
COURTESY www.almanac.com