By Bane Rossi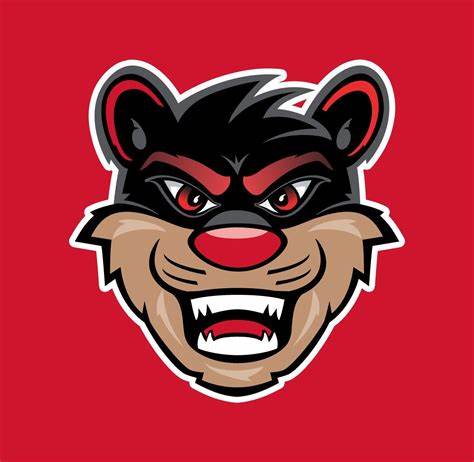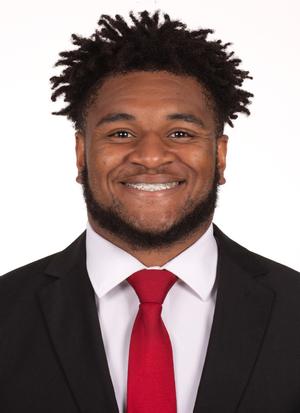 Dorian Jones UC LB Post-game Press Conference 9 23 2023 #16 Oklahoma 20 UC 6 .mp3
Oklahoma entered the game ranked third in the country in scoring at 55.7 points per game. The Bearcats held the Sooners to less than half their average.
Senior linebacker Dorian Jones tallied a career-best 13 tackles to go along with two TFLs.
DORIAN JONES FILE
Position

LB

Class

Senior

Height

6-0

Weight

230

Hometown

Boynton Beach, Fla.

High School

American Heritage

Previous School

Louisville
PRIOR TO CINCINNATI
Former three-star recruit spent four years as an impact player in the Louisville program, redshirting in 2019 and contributing at linebacker and special teams from 2020 to 2022…Totaled 90 tackles, 10.5 TFLs and four sacks over 36 games in his collegiate career…Started six games and recorded 48 tackles in 2021…Started one game in 2022, and played in all 13 contests at middle linebacker, tallying 34 tackles, 6.5 TFLs and three sacks…Starred at American Heritage High School in South Florida where he was named the Miami Sentinel's Broward County Class 5A-1A Defensive Player of the Year and finished with 122 tackles and 29 TFLs as a prep senior.
GAME NOTES
Postgame Notes
Cincinnati vs. Oklahoma
Sept. 23, 2023 | Historic Nippert Stadium
Team Notes
• Cincinnati recorded its 14th-straight sellout with an attendance of 38,193 – tied for
11th in stadium history.
• The Bearcats are 26-3 (.897) at home since 2019.
• Cincinnati is 661-601-50 all-time in its 136th football season – since 1885, one of 10
oldest in FBS.
• Cincinnati is now 55-13 since 2018 and 88-43 overall since 2013.
• The captains for today's game were fifth-year defensive end Jowon Briggs, redshirt
sophomore Dontay Corleone, redshirt junior center Gavin Gerhardt and sixth-year
quarterback Emory Jones.
Offense Notes
• Running back Corey Kiner eclipsed 1,000 career rushing yards – 793 at Cincinnati and
320 at LSU. He finished with 10 carries for 39 yards.
o Kiner had an 11-yard rush for the first down of the Big 12 Conference era.
• Tight end Chamon Metayer hauled in a career-long 35-yard catch in the second
quarter. He recorded career-highs in receptions and yards with three catches for a
team-high 50 yards.
• Wide receiver Dee Wiggins had a team-high six catches for 45 yards. He had seven
for the season prior heading into the contest.
• Wide receiver Xzavier Henderson hauled in three catches for 41 yards. He now has
23 catches on the season.
Defense Notes
• Defensive back Ken Willis made his first career start at the hybrid safety/linebacker
"star" position and finished with a career-high nine tackles.
• Cincinnati held Oklahoma to its lowest total of any half this season – 10 points at
halftime – and tied the lowest point total since Oklahoma also had 20 at West Virginia
on Nov. 12, 2022.
• Linebacker Dorian Jones finished with a career-high 13 tackles, in addition to his fifthcareer sack and first at Cincinnati. The 13 stops are the most by a Bearcat this season.
Defensive tackle Dontay Corleone made the first tackle for loss, on a minus-four-yard
rush, in the Big 12 Conference era. He had six tackles with two for loss. The two tackles
for loss are a career high.
• Safety Bryon Threats forced a fumble and linebacker Jack Dingle recovered it, the first of
their careers for each, in the first quarter.
• Safety Taj Ward turned in a career-high nine tackles with two for loss, both career-highs.
• Cornerback Justin Harris posted a career-high 10 tackles.
Special Teams Notes
• Kicker Carter Brown went 2-3 on field goal attempts with a 40-yarder and 54-yarder. He
is now 9-11 from 40-plus and 2-2 from 50-plus.
o Brown made a 40-yard field goal for the first points of the Big 12 Conference era.
o Brown's first field goal marked the first time that Oklahoma trailed this season.
o Brown hit a career-long 54-yarder in the third quarter. It tied the third longest in
school history and the longest since 2008 – Jake Rogers at UConn.
• Punter Mason Fletcher had four punts for 48.3 yards per attempt, with three inside the
20 and a season-best of 57 yards.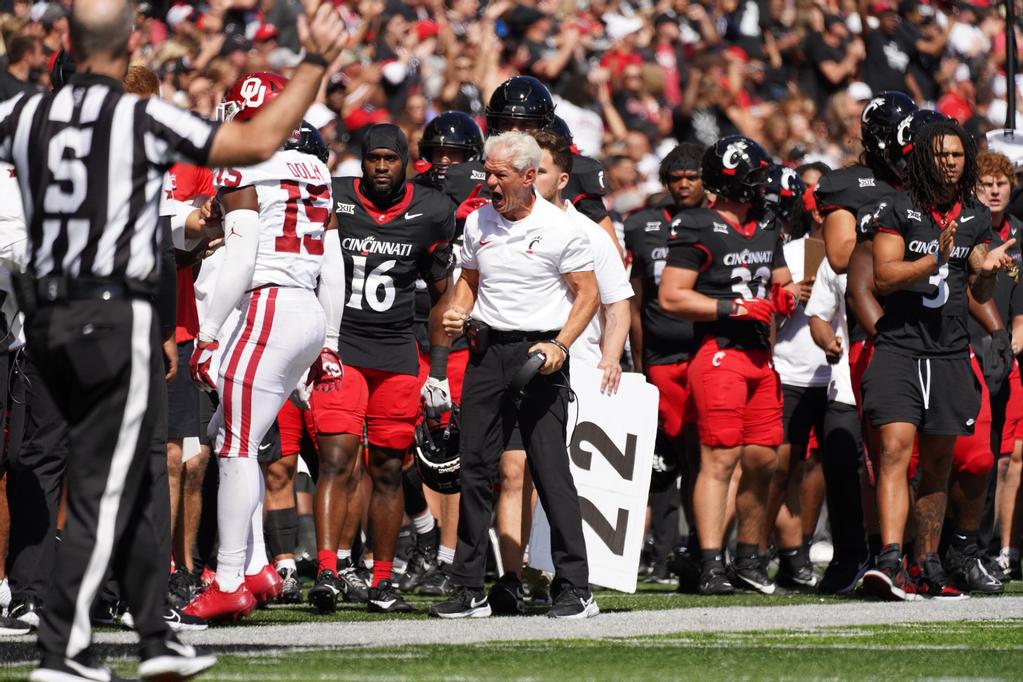 COURTESY UC SPORTS COMMUNICATIONS