By Melville Van Buren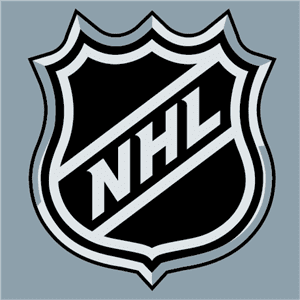 MONTREAL / NEW YORK (July 21, 2023) – The hockey world mourns the passing earlier today of one of the most essential and impactful figures in the history and development of the National Hockey League, Brian O'Neill.
"An elegant and erudite man, Brian served the League in myriad ways for more than 50 years, ultimately as Executive Vice President of Hockey Operations," said NHL Commissioner Gary Bettman. "He performed each and every role with modest grace, uncommon dignity and a meticulous attention to detail that commanded universal respect and admiration – from fans, Players, owners and Club executives and the media. On a personal level, for a good part of my 30 years as NHL Commissioner, Brian was a trusted advisor, providing counsel and guidance that has contributed to the continued growth of our game.
"On behalf of the NHL family, I extend our deepest sympathies to his wife, Jean, his children Sean, Darcy, Nancy, Patrick and Sandy and their spouses and his 11 grandchildren. The NHL mourns the loss of a man who served our game with distinction."
O'Neill's many contributions to the sport were recognized in 1994 with hockey's ultimate individual honor – induction into the Hockey Hall of Fame. He also served as a Trustee of the Stanley Cup since 1988.
Hired by NHL President Clarence Campbell in 1966 as the League's Director of Administration, O'Neill oversaw the NHL's transformational expansion from six to 12 teams in 1967. Four years later, as Executive Director, he began a long tenure supervising the NHL Amateur/Entry Draft, a series of Expansion Drafts and the regular-season and playoff schedules.
Upon the resignation of Campbell in 1977, O'Neill was named Executive Vice President and took over the administration of player discipline and league security while running the NHL's Montreal headquarters office. He also represented the League in international affairs during a period in which the influx of players from Europe increased significantly.
His guiding hand touched virtually every facet of the game on the ice and the League's business.
Born in Montreal, O'Neill earned a B.A. from Loyola College and a Bachelor of Commerce degree in Economics from McGill University. He played varsity hockey at both schools. Upon graduation from McGill and before joining the NHL, he spent nine years in the publishing business in Montreal, overseeing the publication of several business periodicals.
COURTESY NHLmedia.com