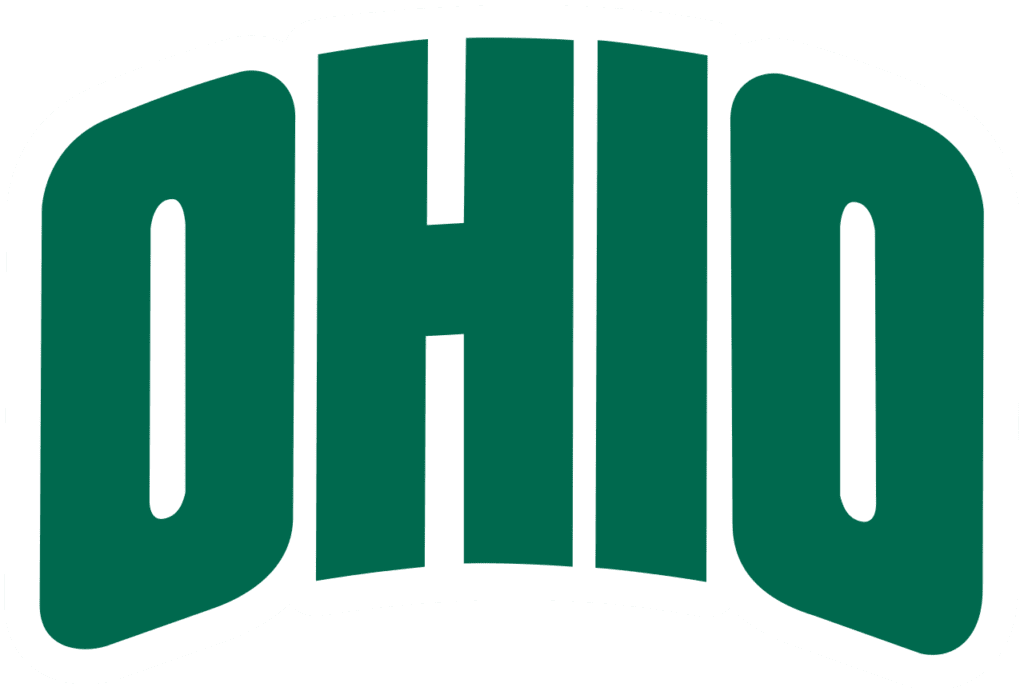 FOLLOW OHIO FOOTBALL: Facebook | Twitter | Instagram
ATHENS, Ohio — The Ohio football team (3-1) is set to open Mid-American Conference play against the Bowling Green Falcons (1-2) this Saturday (Sept. 23) in Bowling Green, Ohio. Kickoff is set for 3:30 p.m. ET at Doyt L. Perry Stadium. The game can be seen on ESPN+ with Doug Sherman and Marcus Ray on the call.
The Bobcats' matchup can also be heard on the Ohio Sports Network from Learfield. Russ Eisenstein returns for his 16th season as the "Voice of the Bobcats" and will be joined by Ohio alum Rob Cornelius, who has been a part of the broadcasts for two decades.
SERIES HISTORY VS. BGSU
The Bobcats have a record of 31-41-2 against the Falcons, meeting for the first time in 1945 and most recently to close the 2022 regular season.
Bowling Green and Ohio last faced off on Nov. 24, 2022 in Athens to determine which team would be 2022 MAC East Champions and go to Detroit.
Bowling Green scored first, but a 28-point second quarter for Ohio launched them ahead by 21 points at halftime.
After an Ohio field goal scoring the only three points in the third quarter, Harris opened the the last 15 minutes of play with a 12-yard rushing touchdown followed by a good PAT for the Bobcats' final seven points of the game. Bowling Green scored with 2:24 left on the clock, giving the ball to Ohio for the final drive of the game. The Bobcats went into victory formation, taking the MAC East title and defeating the Falcons 38-14.
SCOUTING BOWLING GREEN
The Falcons are currently 1-2 on the season, dropping their last game to Michigan, 31-6.
On the season, Bowling Green averages 22.67 points on 137.7 rushing yards and 209.67 passing yards per game.
Individually, sophomore running back Terion Stewart leads the team on the ground, netting108 rushing yards on 20 carries.
In the air, senior quarterback Connor Bazelak is 29-for-49, throwing three touchdowns and three interceptions in 390 yards over two games. Senior quarterback Camden Orth has played in all three games for the Falcons, going 15-for-23 in 206 passing yards.
Junior tight end Harold Fannin Jr. currently has a team-best 11 receptions and one touchdown on 144 yards while senior wide receiver Odieu Hiliare has two touchdowns in 10 receptions.
Sophomore inside linebacker Jospeh Sipp Jr. has 24 tackles, highlighted by 12 solo stops and 1.5 tackles for loss. Sophomore cornerback Jalen Huskey leads the team in interceptions with two.
Sophomore kicker Alan Anaya is currently 4-for-5 in field goals, with his longest clocking in at 42 yards.
LAST TIME OUT
The Ohio football team (3-1) continued their winning streak on Frank Solich Field at Peden Stadium, defeating the Iowa State Cyclones 10-7. This victory marked their first time defeating Iowa State and their first win over a Power 5 school since 2017.
In the air, graduate student quarterback Kurtis Rourke went 16-for-32 with 135 passing yards and a touchdown. He also led the Bobcats on the ground, recording 58 rushing yards on seven carries.
Defensively, graduate student linebacker Bryce Houston led the charge against the Cyclones, recording a team-best 15 tackles to match his person record he set against Buffalo in 2021. Redshirt sophomore cornerback Torrie Cox Jr. and graduate student defensive tackle each snagged an interception. Both came at pivotal moments in the game for Ohio: Cox's turned the ball over less than an a minute into the third quarter, setting up the drive that would culminate in Ohio's only touchdown of the day. Mathews' marked his first of his career and ended Iowa State's final drive in eight seconds and allowing the Bobcats to go into victory formation.
After a scoreless first half, a five-yard pass to graduate student wide receiver Sam Wiglusz followed by a good PAT from freshman kicker Gianni Spetic gave the Bobcats a 7-0 lead. A 27-yard field goal from Spetic left the Cyclones trailing by 10 points with 5:47 remaining in the game.
Iowa State wrapped up a two-play, 72-yard drive with a 18-yard passing touchdown. Any attempt at tying the game was squandered by Mathew's interception on the first play of their next drive, solidifying Ohio's 10-7 victory.
SCOUTING OHIO
Currently, the Bobcats are 3-1. They average 16.75 points on 143.3 rushing yards and 180.25 passing yards per game.
In the air, quarterback Kurtis Rourke is 42-for-71, throwing two touchdowns in 413 yards. He's also a threat on the ground and has net 74 yards on 14 carries.
Wide receivers Tyler Walton and Sam Wiglusz lead the team, with Wiglusz has 19 receptions and one touchdown on 178 yards while Walton totaling 163 yards, 16 receptions and one touchdown.
On the ground, running back Sieh Bangura has 65 carries in 261 rushing yards while running back O'Shaan Allison has 182 yards on 54 carries with one touchdown.
Defensively, linebacker Bryce Houston leads the team, recording 43 tackles and 5 tackles for loss. Safety Austin Brawley currently has six solo tackles, 13 assisted tackles, two pass break-ups and one fumble recovery. He leads the team in interceptions (2); cornerback Torrie Cox, Houston, defensive tackle Rodney Mathews and cornerback Tank Pearson have recorded one apiece.
Freshman kicker Gianni Spetic has made five field goals off seven attempts, with his longest being 40 yards.
To read the complete notes, click here.
COURTESY OHIO ATHLETIC COMMUNICATIONS