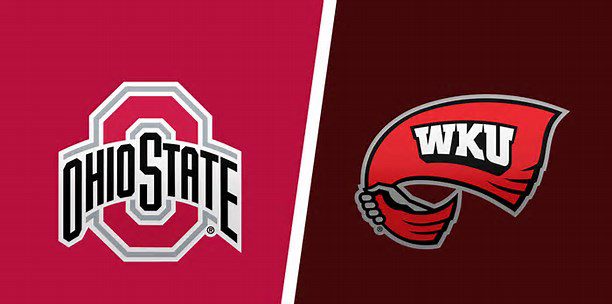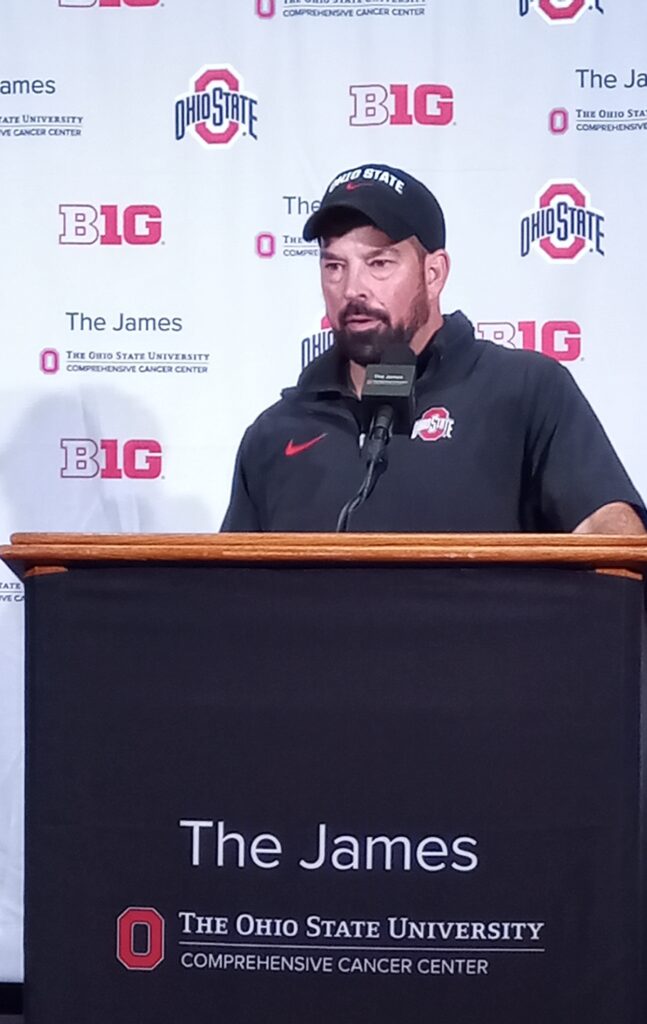 71,699 Ryan Day OSU HC A 63-10 win, is it hard to find anything negative on film WKU Week 3 9 16 2023.mp3
71,700 Ryan Day OSU HC Defense only allowed 10 points vs an explosive offense lots of turnovers #6 OSU 63 WKU 10 9 16 2023.mp3
71,702 Ryan Day OSU HC The defensive scores plus Tyleik Williams fumbled recovery TD in a pile #6 OSU 63 WKU 10 9 16 2023.mp3
71,704 Ryan Day OSU HC The biggest difference in this game as compared to Week 1 & 2 #6 OSU 63 WKU 10 9 16 2023.mp3
71,708 Ryan Day OSU HC Kyle McCord threw 5 TD's after the strip sack fumble. Did you see that turnaround coming #6 OSU 63 WKU 10 9 16 2023.mp3
COLUMBUS, Ohio — No. 6 Ohio State (3-0) opened up a close game early with 49-unanswered points to defeat Western Kentucky (2-1) 63-10 Saturday at Ohio Stadium.
Starting quarterback Kyle McCord finished with 19 pass completions on 23 attempts for 318 yards and three touchdowns.
Marvin Harrison Jr. had five receptions for 126 yards and a score. Emeka Egbuka added two receiving touchdowns and freshman Carnell Tate notched his first career scoring catch in the win.
On the ground, TreVeyon Henderson led with 13 attempts for 88 yards and two touchdowns. Ohio State racked up 562 yards of offense while holding the Hilltoppers to 284.
Defensively, led by linebacker Tommy Eichenberg's 10 tackles, Ohio State had two interceptions and forced two fumbles. One WKU fumble resulted in a Buckeyes touchdown on a recovery in the endzone by Tyleik Williams.
Ohio State's Jermaine Matthews Jr's fourth quarter interception was returned 58 yards for the final score of the game.
The Buckeyes take to the road for the first time this year when Ohio State travels to face No. 9 Notre Dame next Saturday in South Bend, Indiana. Kickoff is scheduled for 7:30 p.m. and will be televised by NBC Sports.
COURTESY OHIO STATE ATHLETIC COMMUNICATIONS