By Bane Rossi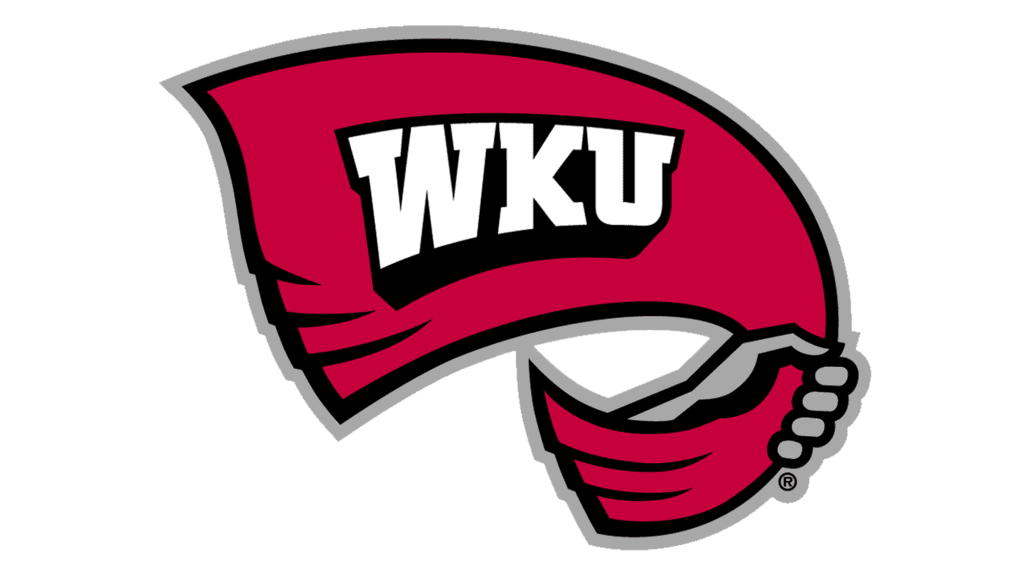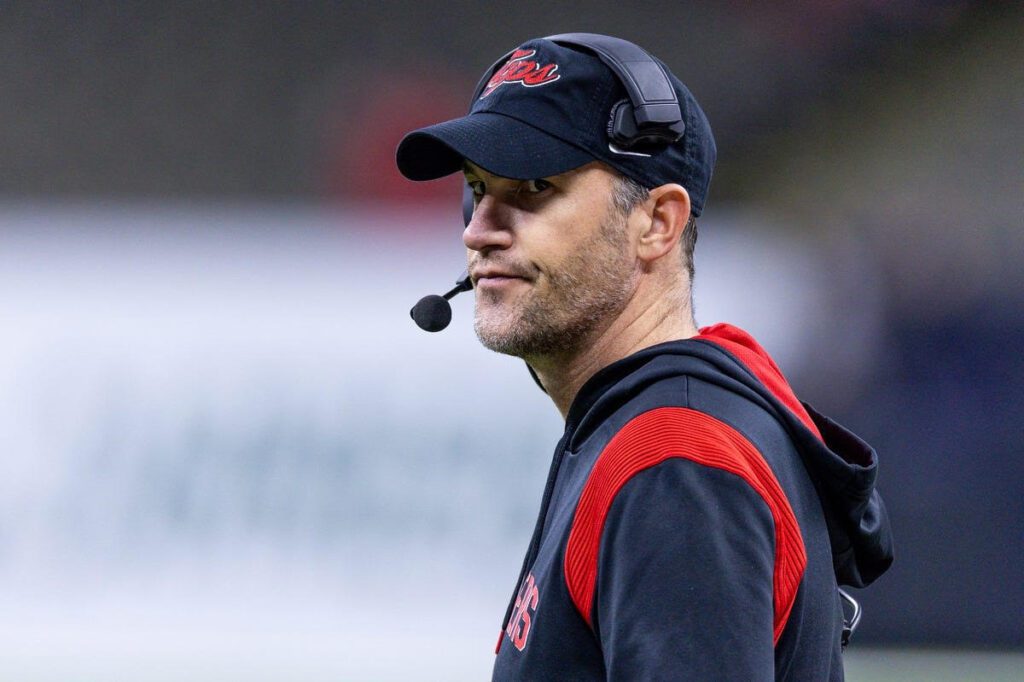 Tyson Helton Western Kentucky head football coach Week 3 2023 At Ohio State.mp3
GAME 3
WKU (2-0 Overall, 0-0 Conference USA) at No. 6/4 Ohio State (2-0 Overall, 1-0 Big Ten)
Date: Saturday, Sept. 16
Kickoff: 3 p.m. CT
Location: Columbus, Ohio (Ohio Stadium)
Watch: FOX
Listen: WKLX (SAM 100.7 FM) and WWKU (ESPN Radio 102.7 FM) in Bowling Green
Social: @WKUFootball | @WKUSports
Game Notes: WKU Notes | No. 6/4 Ohio State Notes
NOTES
With its 52-22 win over Houston Christian on Saturday, WKU moved to 2-0 in back-to-back seasons for the first time since the 1999 and 2000 seasons. The Hilltoppers opened the 2023 campaign with a 41-24 home win over South Florida, and in 2022 began the season with wins at home over Austin Peay and at Hawaii.
WKU quarterback Austin Reed had a hand in five touchdowns in last Saturday's 52-22 win over Houston Christian. Reed was 27 of 33 (82%) passing with 253 yards and four touchdowns to four different receivers. He also recorded a 3-yard rushing touchdown against the Huskies. Reed led the nation in passing yards in 2022 – a year after WKU quarterback Bailey Zappe broke FBS single-season records for passing yards and passing touchdowns – and has thrown for 589 yards and six scores on 56 of 83 (67%) passing without an interception through two games in 2023. He's rushed for 41 yards and two touchdowns on seven attempts.
The "Takeaway Tops" are back after tying for the best marks in the nation with 32 forced turnovers and six defensive touchdowns a season ago. WKU has forced six turnovers – three in each game – so far this fall, with a defensive touchdown in both wins. JaQues "Donut" Evans stripped the USF quarterback in the season opener, recovered the fumble and returned it 27 yards for a touchdown, and Utpon Sout had a 53-yard pick six against HCU. WKU's two defensive touchdowns and plus-3.00 turnover margin are tied for the best marks in the country, while the six turnovers gained are tied for sixth-most nationally.
Brothers Robert and Patrick Reynolds, who were both standout football players at Bowling Green (Ky.) High School, played college football at Ohio State and WKU, respectively. Robert was a linebacker and part of Ohio State's 2002 national title, and Patrick was a defensive end when WKU won the Division I-AA title the same year.
Of the 114 players on WKU's 2023 roster, 51 of them (45%) are transfers. Of the 54, 24 are coming directly from FBS programs – 16 from Power 5 programs and eight from Group of Five teams. Of the 54, six are from FCS programs, and 21 of them are from Division II, JuCo, or community colleges.
QUOTES
"Really excited for this week. Get to play in a great arena in Ohio State. Can't think of a better place to go play a college football game. I've been in the Horseshoe several times – it's a fantastic place to play. Definitely going to be a tremendous challenge, but a challenge our team is excited to play in, and excited to be in that arena. It's what college football is all about. Looking forward to the opportunity." – WKU Head Coach Tyson Helton on playing at No. 6/4 Ohio State
"Coach (Jim) Knowles, their DC, I've got a lot of respect for him. I've watched his defense for a few years now. I think they mix it up in the back end with some of their coverages and how they line up. They'll show you one thing, get into another thing, but again, it's just playing really physical. I think defenses that run to the football, play really physical, play with a lot of energy – like our defense – I think they make a lot of stuff happen." – WKU Offensive Coordinator Drew Hollingshead on No. 6/4 Ohio State's defense.
"The takeaways are a huge part for us. It's usually the first thing we talk about in each meeting. We celebrate takeaways kind of like how we celebrate wins. Immediately after a play, we make sure we've got our own little thing we do and we practice (forcing turnovers) all day. We talk about trying to get takeaways, keep up with the number count, what that equals for us. It's a big part of how we try to get our nine knockouts each game and try to figure out how that metric works to winning football games. Really, really proud of our guys. We certainly work it, practice it, talk about it, teach it and expect to get takeaways." – WKU Defensive Coordinator Tyson Summers on creating turnovers.
LAST TIME OUT
The Hilltoppers jumped out ahead early and took down Houston Christian 52-22 on Saturday, Sept. 9, at Houchens-Smith Stadium. WKU scored the first 31 points to pull ahead, before closing out a victory that gave the program a 2-0 record in back-to-back seasons for the first time since 1999 and 2000.
ABOUT NO. 6/4 OHIO STATE
Ohio State is coming off a 35-7 Week 2 win over Youngstown State in Columbus, after opening the season with a 23-3 victory over Indiana in Bloomington, Indiana, on Sept. 2. The Buckeyes started the season as the No. 3 team in the AP Preseason Top 25 and had three First Team Preseason AP All-American honorees – wide receivers Marvin Harrison Jr. and Emeka Egbuka and linebacker Tommy Eichenberg.
SERIES HISTORY
Saturday's game will mark the first-ever meeting between the Hilltoppers and Buckeyes. WKU played three Big Ten opponents in the two seasons leading into the current campaign – Indiana in both the 2021 and 2022 seasons, and Michigan State in the 2021 season. The Hilltoppers enter Saturday searching for their first win over a member of the current Big Ten Conference.
For all the latest on WKU Football, follow @WKUFootball on Twitter and Instagram, and like the WKU Football Facebook page.
COURTESY WKU ATHLETIC COMMUNICATIONS