By Brenda June Temple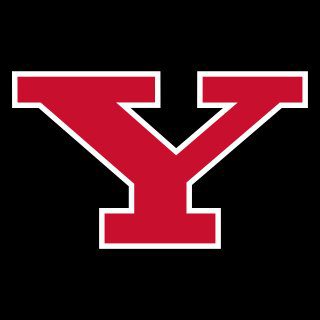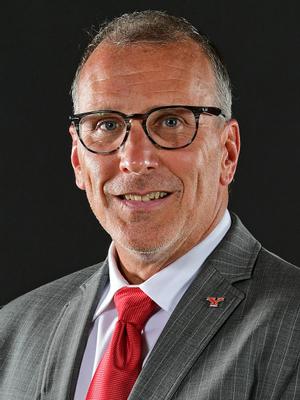 Doug Phillips Youngstown State head football coach Week 2 Media Press Conference playing at #5 Ohio State.mp3
YOUNGSTOWN STATE GAME NOTES
https://ysusports.com/documents/2023/9/5/Game_Notes_vs_OSU.pdf
OHIO STATE GAME NOTES
https://ysusports.com/documents/2023/9/5/2_OSUvsYSU.pdf
Youngstown State at Ohio State
Sept. 9, 2023 | Ohio Stadium
Columbus, Ohio | Noon
Ticket Information
Broadcast Information
TV – Big Ten Network (Cory Provus, Jake Butt, Brooke Fletcher)
Radio Network – 570 AM WKBN (Bob Hannon, Steve Leslie)
Internet Radio – 570wbkn.iheart.com
App Audio – iHeartRadio App
Penguins
Record: 1-0
Last Game: vs. Valparaiso (W, 52-10)
Head Coach: Doug Phillips (Fourth Season)
X (Formerly Twitter): @ysufootball
Buckeyes
Record: 1-0
Last Game: at Indiana (W, 23-3)
Head Coach: Ryan Day (Fifth Season)
X (Formerly Twitter): @OhioStateFB
Series History
All-Time Series: OSU leads 2-0
In Columbus: OSU leads 2-0
Win Streak: OSU, 2 games
Last Meeting: OSU 43, YSU 0
The No. 25 (FCS) Youngstown State football team makes the trip to Columbus, Ohio, for the first time since 2008 when they face FBS No. 3 Ohio State on Saturday afternoon. Kickoff is set for Noon at Ohio Stadium. The game is available live on the Big Ten Network, WKBN 570 AM and iHeartRadio.
The Penguins (1-0) opened the season with a strong 52-10 win over Valparaiso last Thursday at Stambaugh Stadium. YSU led by just a touchdown at halftime before outscoring the Beacons 35-0 in the second half.
In his YSU debut, senior running back Tyson King scored two touchdowns while rushing for 111 yards on 11 carries. CJ Charleston caught the first touchdown pass of his career while Mitch Davidson, Beau Brungard and Da'Shaun Whatley had rushing scores and Jaylen Castleberry returned a blocked punt for a TD. Adding a field goal and seven extra points were newcomer kickers Andrew Lastovka and Clay Medvec. In total, 46 of the 52 points marked first time point scorers in the program.
Against Valpo, King opened the scoring with a 62-yard run in the first quarter. Leading 7-3, the Guins scored the next 10 points as Davidson connected with Charleston on a 17-yard score and Lastovka came on to convert a 30-yard field goal. Valpo closed within 17-10 at halftime after scoring a short TD in final minute.
The Penguins scored a school-record-tying 28 points in the third quarter to seize control. The momentum took a big swing when Michael Voitus blocked a punt and Castleberry returned it for a TD. Davidson and King added one-yard scores before Whatley scooted 54 yards for a touchdown. In the fourth, Brungard scored on a five-yard run to round out the effort.
Ohio State (1-0) opened the year with a 23-3 win over Big Ten foe Indiana last Saturday. The Buckeyes limited the Hoosiers to just 153 yards of total offense while amassing 380 of their own. Running back Miyan Williams scored both of OSU's touchdowns while first-time starting QB Kyle McCord was 20-of-33 for 329 yards.
This is the third all-time meeting between the programs. The Penguins suffered a 43-0 setback in 2008 and a 38-6 defeat in 2007. Former YSU Head Coach Jim Tressel was the head coach of OSU in both games. The Guins return home to face Robert Morris next week.
King Penguin Impresses
YSU fans were introduced to senior transfer running back Tyshon King in the win over Valparaiso.
King started and rushed for 111 yards on just 11 carries and added two scores. He scored on a 62-yard run in the first quarter for YSU's first TD of the season.
For his efforts he was tabbed the Missouri Valley Football Conference's Newcomer of the Week after the game vs. the Beacons.
First-Time Scorers
Plenty of Penguins contributed to the impressive 52-point outburst against Valparaiso by scoring for the first time in YSU uniform.
On the ground QB Beau Brungard, TB Tyshon King and TB Da'Shaun Whatley each found the end zone. Long-time wide receiver CJ Charleston scored the first touchdown of his career while Jaylen Castleberry returned a blocked punt for a score in his Guins debut.
In the kicking game, a pair of talented young specialists stepped in for long-time kicker Colt McFadden. Andrew Lastokva kicked a 30-yard field goal while adding five PATs. Clay Medvec came on to add a late extra point.
New Faces Step In
Familiar Penguins Jaleel McLaughlin, Mike McAllister, Paddy Lynch, Colt McFadden and James Jackson have all moved on following successful YSU careers.
Against Valpo, new Guins jumped into the lineup and played key roles as Tyshon King, Desmeal Leigh, Brendon Kilpatrick, Andrew Lastovka and Andres Lehrmann made their first career starts.
Charleston Returns
One of the most fun stories from the Valpo game was the return to the lineup of WR CJ Charleston.
Charleston missed last year after suffering an Achilles tendon injury in fall camp. He was appearing in his first game since Nov. 20, 2021, at Southern Illinois.
In his return game he caught his first career touchdown pass and had four grabs for 47 yards against the Beacons. Since his debut in 2019, has caught 31 passes for 411 yards in 19 games played. In 2021, he caught 16 passes for 147 yards and started six games.
Howard Sets Tone For Big Year
LB Alex Howard led the Penguins with nine tackles, including a personal-best eight solo stops against Valparaiso while adding three TFLs.
Last year, Howard had 34 total tackles and just 3.5 TFLs playing 10 games and making three starts.
Davidson Solid at QB
Quarterback Mitch Davidson started the first non-conference game of his career against Valparaiso. In the win over the Beacons he completed 11-of-19 passes for 130 yards and a score while rushing for 22 yards and a TD.
Davidson started the final seven games of last season, all of which came vs. MVFC foes. Davidson had an impressive performance during the year completing 119-of-201 passes for 12 touchdowns and just one interception.
In five of his seven starts in 2022, he threw for more than 200 yards while leading late-game comebacks against Western Illinois, Illinois State and Southern Illinois.
He had a career-high 280 yards in his first career start vs. North Dakota. Against Southern Illinois he had career highs in completions (24) and attempts (38). He had a high of three TDs vs. South Dakota. He has not thrown an interception in his last 125 attempts.
Wide Receivers A Deep Group
The YSU wide receivers combined to make 118 receptions a year ago. Impressively the six Guins who combined to make those 118 catches all return this year. In 2021, CJ Charleston had 16 grabs, but missed 2022 with an injury.
Bryce Oliver (59), Max Tomczak (26), Latrell Fordham (18), Brandon Alexander (8), Luke Hensley (6) and Daryan Bowling (1) all return this fall. Also back are tight ends Jake Benio (eight catches) and Brandon Serrano (six).
Overall players who combined for 135 catches are back in 2023. They also caught 15 of 17 TD tosses.
Wudke Wreaks Havoc
DE Dylan Wudke is in his third year as a starter for the Guins. A preseason first-team All-MVFC selection, Wudke has 80 career tackles with 16.5 TFLs and eight sacks.
He has started 25 games for the Guins including 20 straight. Last year he had 43 total tackles with 12 TFLs and five sacks.
Oliver A Top Target
WR Bryce Oliver has been a big touchdown producer for the Guins upon his arrival.
He has played in 21 games and has a touchdown reception in 12 contests (seven in 2022 and five in 2021). Last year he had a touchdown catch in six of the last seven games which propelled him to earning first-team All-MVFC honors. In the finale vs. Southern Illinois he set the school record with 12 catches.
In his YSU career, Oliver has 88 receptions for 1,152 yards and 18 touchdowns. He is one of just four players in school history with 18 touchdown receptions in a career.
In 2022 he had 59 catches for 821 yards and 10 touchdowns.
Tailbacks Show Depth, Talent
TB Dra Rushton had a breakout year in 2022 rushing for 319 yards on 71 carries and scoring two touchdowns. He is the top leading returner rusher for YSU from last season. He did not play in the opener vs. Valpo.
Against the Beacons, five other running backs stepped to combine for 260 yards on 30 carries and three touchdowns.
Tyshon King had 111 yards on 11 carries, Da'Shaun Whatley had 59 yards on five rushes, Cephus Harris III had 57 yards on seven attempts, Caleb Mitchell added 25 yards on three carries and Dante Walker had 10 yards on four totes.
King was a first-team All-GLIAC selection at Northern Michigan in 2022 rushing for 984 yards on 182 carries and scored eight touchdowns in 2022. He also caught 35 passes for 444 yards and five scores.
Points or 3-And-Out
Against Valparaiso, the Guins had 12 drives and scored on seven. YSU had six touchdown drives ranging from 12 plays to one. The Penguins also kicked a field and closed out the game with an impressive 10-play, 81-yard drive that lasted the final 6:56 of the contest. The 52 points were the most for the Guins since scoring 54 vs. Howard in September 2019.
Winning Becoming a Habit
Since the final game of the 2021 season, the Penguins own a 9-4 record. Prior to that point, YSU had won five of its previous 24 games from early October 2019 through November 2021.
The Guins closed out the 2021 campaign with a win at Southern Illinois. YSU posted a 7-4 mark last year and went 5-3 in MVFC play, its most league wins since 2016.
Top Tacklers Return
The Penguins defensive unit returned eight of its top nine tacklers from 2022 and 12 of its top 14 overall.
Leading the way last year were DBs Jordan Trowers and Quincy Lenton who had 51 tackles each. DE  Dylan Wudke was third on the team with 43 stops, including a team-leading five sacks. D'Marco Augustin was the only other player over 40 tackles finishing with 41.
The only two tacklers not returning from the top 14 are LB Griffin Hoak and DB Caleb Burr.
O-Line Features Experience
YSU's offensive line returns four of five starters from a season ago. That group brings a large amount of starting experience into the OSU contest with Jaison Williams (28 starts), Aidan Parker (28 starts), David Metzler (19 starts) and Ryan Johnson (16 starts) leading the way. Redshirt freshman Desmeal Leigh made his first career start vs. Valpo.
YSU's lone non-returner is Mike McAllister who started 28 games and is a member of the Los Angeles Rams' practice squad.
Preseason MVFC Accolades
WR Bryce Oliver, OL Jaison Williams and DE Dylan Wudke were all named preseason first-team All-MVFC selections. DT Chris Fitzgerald and LS Sam Merryman were named to the preseason second team while TB/TE Jake Benio, LB Greg Benton and DB Quincy Lenton were tabbed preseason honorable-mention.
17 Graduates on Roster
The Penguins have 17 graduate student-athletes on their roster to open the 2023 campaign.
Those Guins who have their undergraduate degrees are: Greg Benton, Quincy Lenton, Marcus Hooker, Tyshon King, Jake Benio, Ryan Johnson, Dra Rushton, Bryce Oliver, D'Marco Augustin, Adrian Compton, Alijah Curtis, Alex Howard, Caleb Mitchell, Mike Morris, Mitch Davidson, Andres Lehrmann and Dylan Wudke.
2019 Penguins Who Remain
Eleven members of the current roster have been with the program since the 2019 campaign. That group includes D'Marco Augustin, Jake Benio, CJ Charleston, Mitch Davidson, Chris Fitzgerald, Troy Jakubec, Andres Lehrmann, Dra Rushton, Jordan Trowers, Jaison Williams and Dylan Wudke. Davidson is the longest tenured Guin having been with the program since 2018.
Experience On the Lines
The Guins have a wealth of experience on both the offensive and defensive lines.
The offensive line features veteran starters Jaison Williams (28 games), Aidan Parker (28), David Metzler (19) and Ryan Johnson (16). Williams and Parker started for the first time in the spring of 2021. Metzler made his first-ever start at left tackle at Michigan State in 2021 as a redshirt freshman and Johnson transferred from Duquesne to start four of the final five games in 2021.
The defensive line features veterans Dylan Wudke (25 starts), Chris Fitzgerald (22), Anthony Johnson (seven) and Devin Lee (five). Fitzgerald has started 22 straight games while Wudke has started the past 20.
Numbers of Note
• Turnover Margin: Since 1996, YSU is 153-47 when they win or tie the turnover margin. When committing more turnovers, YSU is just 28-85.
Since 1990 YSU is:
• 175-22-2 when holding opponents to fewer than 21 points in a game.
• 154-23 when rushing for 200-plus yards.
• 176-30 when scoring 28-or-more points.
• 93-14-1 when holding opponents to fewer than 100 yards rushing in a game.
• 205-22 when leading entering the fourth.
• 93-3-2 holding opponents to 10 points-or-less.
• YSU is 21-6 when a back rushes for more than 200 yards in a game.
Up Next
The Penguins play their final non-conference game of the regular season when they play host to Robert Morris on Sept. 16. Kickoff for the contest is set for 2 p.m.