By Danielle Daniels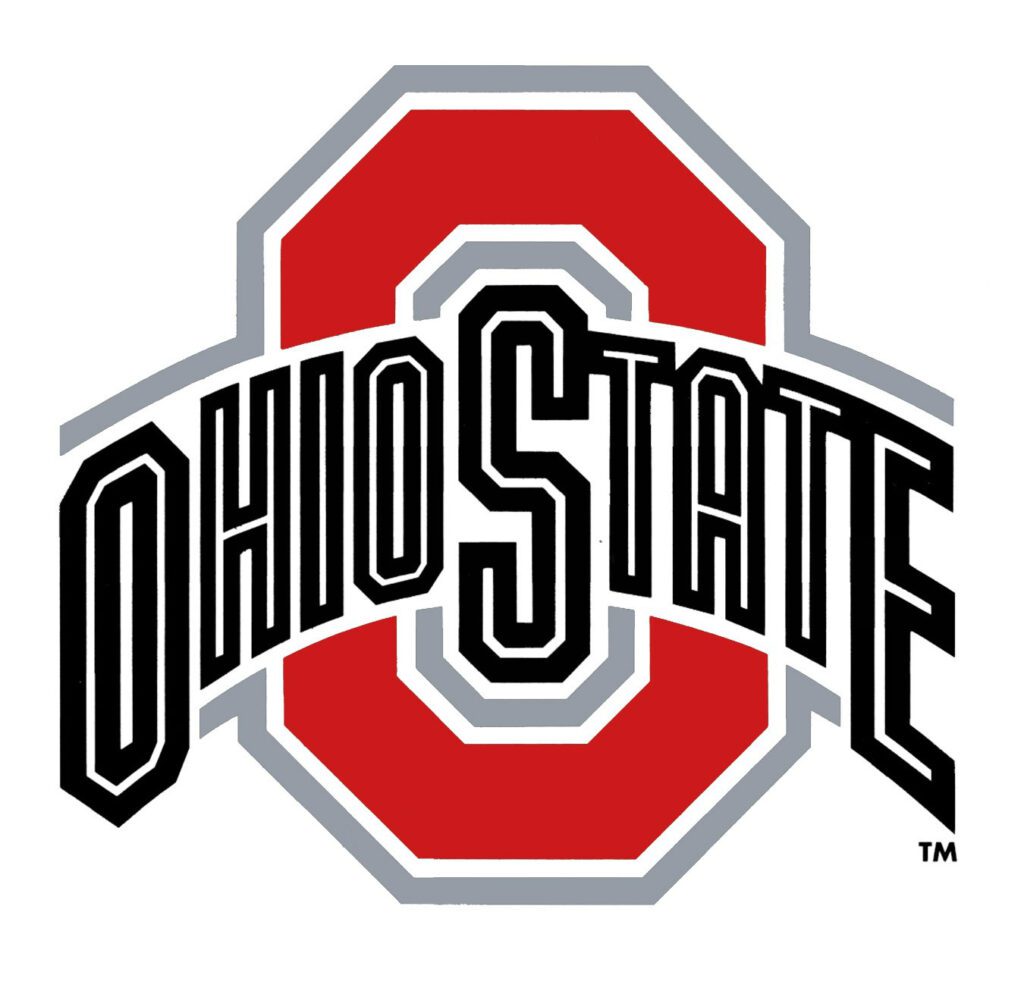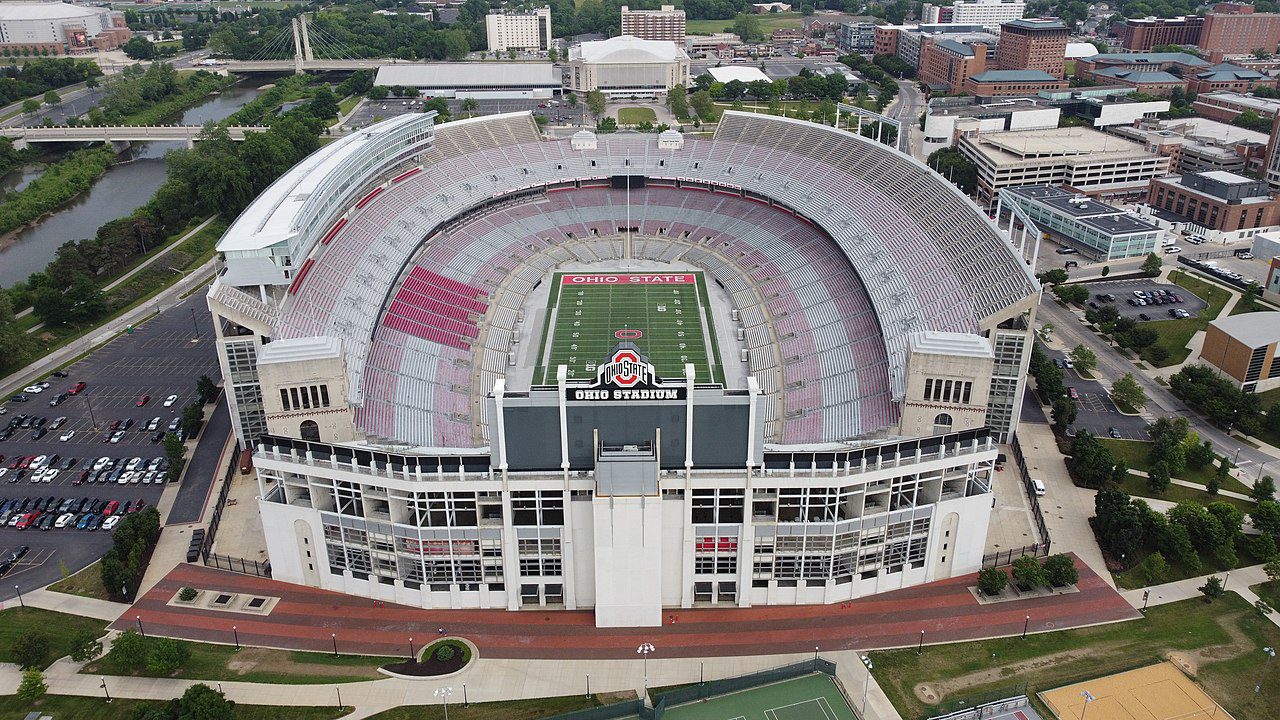 Cannon Drive closed at John Herrick Drive … Arrive early … Load tickets in mobile "wallet"  
COLUMBUS, Ohio – The good news, as we sit on the cusp of the start of the 2023 Ohio State home opener, is there is not a lot of change regarding attending games in Ohio Stadium to cheer on the Ohio State Buckeyes. The most important news is regarding the construction project along Cannon Drive, and fans loading their mobile tickets to their Apple or Google wallet before arriving at the stadium. Here is what fans need to know:
Cannon Drive Project Continues
Cannon Drive is closed at John Herrick Drive. There will not be any northbound traffic on Cannon Drive from John Herrick Drive past Lincoln and Morrill towers to the West Stadium and South Fieldhouse parking lots. All arrivals to those two lots – fans, service workers, media, etc. – must arrive via Woody Hayes Drive at the north end of Ohio Stadium. More Cannon Drive impacts:
§  High Street to Woodruff Avenue, driving west toward the stadium, is a preferred means to get to permit lots on the east side of the stadium, including: East Stadium lot and the Tuttle and Northwest garages.
§  Fans who do not have parking permits are encouraged to park in the following areas: Buckeye Lots, West Campus or High Street garages.
§  Maps and turn-by-turn directions to the various parking areas when attending an Ohio State game this season can be found at this link: Ohio Stadium Traffic and Parking – Ohio State (ohiostatebuckeyes.com)
§  Construction fencing is in place along the northwestern portion of the West Stadium parking lot, limiting the grassy area for tailgating.
§  The bike corral is being relocated to the north side of Woody Hayes Drive near the bridge for the 2023 season.
Load Tickets to Apple or Google Wallet
One of the most important and proactive steps for fans to do before arriving at the stadium is to load their mobile ticket to their Apple or Google wallet. This step assists and speeds up the entry process and it guarantees tickets will be available because WiFi/cell connectivity is not needed to access tickets from a mobile wallet.
Game Day Parking & Traffic
Day of game parking is available on a first-come, first-served basis on football Saturdays. All football parking lots and garages open at 5 a.m. All parking will be cashless. Credit cards only will be accepted at all public parking locations. The prices to park this year are $25 and $30.
Individuals with football parking permits will access their passes via their Ohio State Buckeyes Account alongside their game tickets. Permits will be on fans' mobile devices which will be scanned upon entry to the parking lot.
All guests should anticipate a wait time of 60-90 minutes post-game to clear parking lots & garages.
West Campus Shuttle
A complimentary guest shuttle will transport fans from the Mount Hall loop located on west campus  (near Lane Avenue and Carmack Road) to Coffey Road Park on the western side of the Olentangy River near the edge of the Woody Hayes Bridge. Guests can walk across the bridge toward Ohio Stadium. This shuttle will operate from six hours prior to kickoff until one hour after the game ends.
Traffic Pattern Adjustments
When planning your arrival to Ohio Stadium, please reference the Traffic & Parking info page to view pattern routes and navigation links. Traffic patterns may be adjusted based on current traffic conditions. Signage and traffic officers are positioned to assist you to navigate to & from Ohio Stadium.
Visit the Game Day Website
Fans are encouraged to visit https://ohiostatebuckeyes.com/gameday/ for all game day information needs. The site includes info on mobile tickets and mobile parking passes, traffic and parking, maps, tailgating and an A-Z guide.
A New Ohio State Buckeyes App (It's Scarlet!)
Make sure to have the new Ohio State Buckeyes app and have push notifications enabled. It is the scarlet app (the prior app was black) and it is compatible with both iOS 14 and above and Android 10 and above devices. The new app includes options for fans to participate in unique game day experiences and easily order concessions from their phones.  For more app info: Digital Ticketing (ohiostatebuckeyes.com).
Single Game Tickets Available
Select game single game football tickets remain available for purchase at http://go.osu.edu/fbtix. Where available, single game ticket prices will start as low as $41 and will vary across price zones and opponents.
Verified Resale Tickets
Single game tickets for some games will sell out. However, verified resale tickets are available at ticketmaster.com and via the Ohio State Buckeyes app or Ticketmaster app. The Department of Athletics firmly encourages fans to protect themselves from potential fraud by utilizing these sites for purchasing resale tickets over any other resale ticket options.
Fans should be aware that tickets purchased from other resale marketplaces are not guaranteed as valid for entry into the venue. Fans purchasing tickets from unauthorized sources assume the risk that tickets purchased are counterfeit or the barcodes have been invalidated.
Mobile Game Tickets
All game tickets are issued digitally to fans' smartphones/mobile devices. Visit Ohio State's Digital Ticketing Guide for complete information on how to access and manage digital tickets.
Ticket Window Updates
The Gate 5 ticket office at Ohio Stadium will open three hours prior to kickoff before each home game.
No North Rotunda Stadium Access
The North Rotunda entrance will no longer be a ticketed entrance for fans into Ohio Stadium. This iconic entrance will be reserved for pregame activities, including the football team walk and marching band entrance. It will continue to be a terrific photo opp location for Buckeye fans.
Narrowed RPAC/PAES Walkway
Fences are in place around portions of the walkway between the Recreation and Physical Activity Center (RPAC) and Physical Activity and Education Services (PAES) as well as the walkway between RPAC and McCorkle Aquatic Pavilion. Pedestrian traffic and ADA access will be maintained in these areas, however walkways will be narrowed.
Meet P.A. Announcer Tom Snyder
The new public address announcer at Ohio Stadium is Tom Snyder, a Columbus resident who was selected for the job from a pool of over 100 candidates and then after an audition in Ohio Stadium with six other finalists. Snyder works at Columbus DeSales High School. He replaces longtime announcer Bob Kennedy, who passed away earlier this year. Both gentlemen are from Public Address Announcer U., or "PAU", Otterbein University.
Cashless Operations
Cashless operations will be utilized throughout Ohio Stadium, including for program sales, concessions, ticket office transactions, merchandise and parking. The cashless concessions system has been upgraded for even faster service and check-out time.
Sign Up for Buckeye Alerts
Fans are encouraged to sign up for Buckeye Alerts, a free texting service that provides real-time traffic and parking updates, weather information and emergency notifications. Text OSUFB to 67283 to opt in.
Enable "Push" Notifications
Fans are also encouraged to enable push notifications on their app to get instant updates about game day parking and traffic and news about their favorite Buckeye teams, ticket offers, game day information, exclusive contests, and more.
Buckeye Experiences
Ohio Stadium game day "experiences" are available. The official Ohio State Buckeyes app is the best way for fans to purchase stadium experiences, including watching warm-ups with a pregame field pass, taking photos on the field, and birthday wishes and messages on the videoboard.
17 New A Concourse TVs
The A deck concourse area is enhanced this year with the addition of 17, 55-inch television sets so fans won't miss a play when not in their seats.
Safelite Field
The Ohio Stadium field will feature two white Safelite placements opposite the B1G logos for the second consecutive year. Safelite, the nation's leading vehicle glass services and recalibration company and located in Columbus, expanded its partnership with The Ohio State University's athletics department last year with a new multi-year sponsorship agreement with LEARFIELD's Ohio State Sports Properties.
Chill Zone
The Coors Light "just walk out and chill zone" is located at Gate 18A and is a place to relax and chill with TVs, photo opportunities and refreshments.
Buckeye Beach
Another stadium locale to meet up with family and friends is the Corona Buckeye Beach, located at Gate 17A. Fans can enjoy a Mexican food cart, TVs, photo opportunities and refreshments.
NetJets Landing
The Ohio Stadium Loge Club and Northwest Suites have officially been renamed NetJets Landing. NetJets Inc., the leader in private aviation, is headquartered in Columbus and has been a long-time supporter of The Ohio State University and central Ohio community.
Revelxp: Full-Service Tailgating
Revelxp is the official tailgate partner of Ohio State Athletics. The company offers turn-key tailgate packages at the Schottenstein Center for groups of all sizes. Visit Revelxp.com or call (614) 967-0822 for more information.
Olentangy River Trail Route Re-route
During home football game weekends – Friday to Sunday, the Olentangy Trail will be rerouted east around Ohio Stadium to Tuttle Park Place. As area event preparations occur and event-related traffic increases, the adjustment will be in place from the Friday morning before each home game through the Sunday morning after.
Metal Detectors
All Ohio Stadium entry gates will be equipped with walk-through metal detectors that guests will need to pass through for entry. Fans will not need to empty their pockets unless instructed by stadium security.
No Bag Policy
Ohio State has a no bag policy at Ohio Stadium (and all athletic department venues). Small bags, no larger than 5x8x1 inches, will be permitted. Guests with medical or childcare needs will be permitted to carry one bag, no larger than 14x14x4 inches, into the stadium through one of these two locations: the Band Center entrance between Gates 10 and 12, or the Press Entrance between the Huntington Club and Gate 23.
Game Day Timeline
The standard game day timeline for home games at Ohio Stadium this year:
§  5 a.m. – Parking lots open
§  Four (4) hours prior to kickoff – Skull Session doors open at St. John Arena
§  Three (3) hours prior to kickoff – FanFest Opens on the St. John Arena south lawn
§  Three (3) hours prior to kickoff – Ticket Office opens near Gate 5 on the NW corner of Ohio Stadium
§  Two (2) hours prior to kickoff – Ohio Stadium gates open and Skull Session begins
§  20-minutes prior to kickoff – TBDBITL's ramp entrance
2023 Game Themes
§  Sept. 9 vs. Youngstown State (noon on BTN) – Buckeyes for a Cancer Free World, Alumni Band and Faculty & Staff Appreciation
Sponsor: The OSU Wexner Medical Center and The James Comprehensive Cancer Center
§  Sept. 16 vs. Western Kentucky (4 p.m. on FOX) – Scarlet & Gray and Buckeyes Care
Sponsor: Buckeyes Care
§  Oct. 7 vs. Maryland (noon/3:30 p.m./4 p.m.; Network TBD) – Homecoming and Hall of Fame
Sponsor: Safelite
§  Oct. 21 vs. Penn State (Time and Network TBD) – Scarlet the 'Shoe
Sponsor: Coca-Cola
§  Nov. 11 vs. Michigan State (7:30 p.m. on NBC) – Military Appreciation
Sponsor: Union Home Mortgage
§  Nov. 18 vs. Minnesota (Time and Network TBD) – Senior Day
Sponsor: Huntington
#GoBucks
The People. The Tradition. The Excellence.
COURTESY OSU ATHLETIC COMMUNICATIONS