By Stretch Jenkinson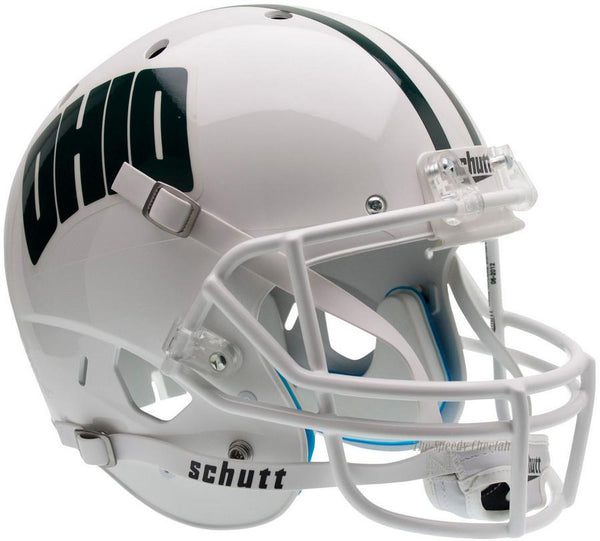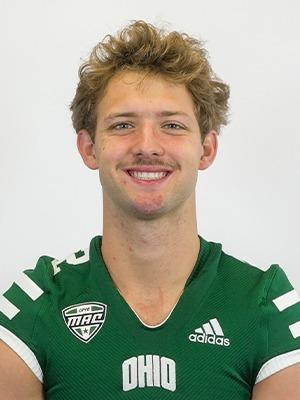 FOLLOW OHIO FOOTBALL: Facebook | Twitter | Instagram
SAN DIEGO, Calif.—The Ohio football team (0-1) fell to the San Diego State Aztecs (1-0) at Snapdragon Stadium today (Aug. 26), 20-13.
Graduate student wide receiver Sam Wiglusz (Brecksville, Ohio) led the receivers with 10 receptions on 103 yards while junior wide receiver Miles Cross (Bowie, Md.) scored the Bobcats' only touchdown of the day. On the ground, redshirt sophomore Sieh Bangura (Bowie, Md.) net 65 yards on the ground and recorded 15 carries. Redshirt senior O'Shaan Allison (Malvern, Pa.) returned to the field for the first time since 2021, finishing the day with six carries on 27 yards.
Defensively, graduate student linebacker Bryce Houston (Lewis Center, Ohio) finished with 13 tackles, including seven solo stops. Redshirt senior defensive tackle Rayyan Buell (Hornell, N.Y.) and sophomore safety Adonis Williams Jr. (South Euclid, Ohio) each recorded a quarterback hurry.
Freshman kicker Gianni Spetic (Chardon, Ohio) made his collegiate debut, going 2-for-3 on field goals and 1-for-1 on PATs.
San Diego State struck first, wrapping up a 10-play, 44-yard drive with a 49-yard field goal. Spetic tied the game 4:22 left in the first quarter, kicking a 19-yard field goal to end an 81-yard drive.
Ohio took the lead with 4:44 remaining in the second half when Spetic kicked a 40-yard field goal, but the Aztecs bounced back after an interception to take a 10-6 lead with the first touchdown of the game.
After a scoreless third, San Diego State extended their lead with a 21-yard field goal, putting the score at 13-6 with 13:32 remaining in the game. The Aztecs scored again, wrapping up an 11-play, 79-yard drive with a four-yard passing touch down, leaving the Bobcats trailing 20-6.
With 1:59 remaining, Cross caught a three-yard pass from graduate student quarterback CJ Harris (West Bloomfield, Mich.) for the Bobcats' first touchdown of the 2023 season, cutting the Aztecs' lead to seven points.
Unable to score again, Ohio fell, 20-13.
Up next, the Bobcats return to Athens for their home opener against LIU on Saturday, Sept. 2. Kickoff is set for 12 p.m. at Frank Solich Field at Peden Stadium and can be watched on ESPN+.
#OUohyeah
COURTESY OHIO ATHLETIC COMMUNICATIONS