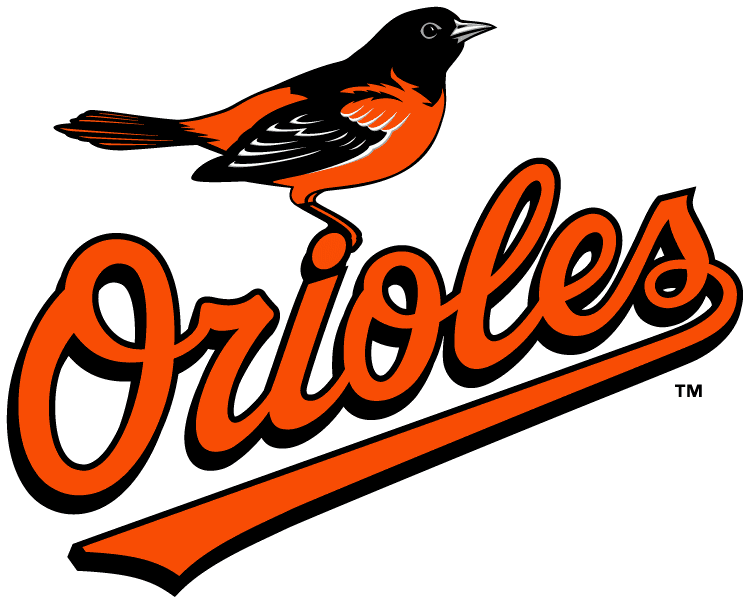 Baseball America, ESPN, and MLB Pipeline rank Orioles' farm system as the best in baseball for second straight year
August 23rd, 2023
The Orioles' farm system has retained its spot at the top in the latest midseason rankings by Baseball America, ESPN, and MLB Pipeline. This marks the second straight year that the Orioles have been ranked as the best farm system in baseball by these three outlets.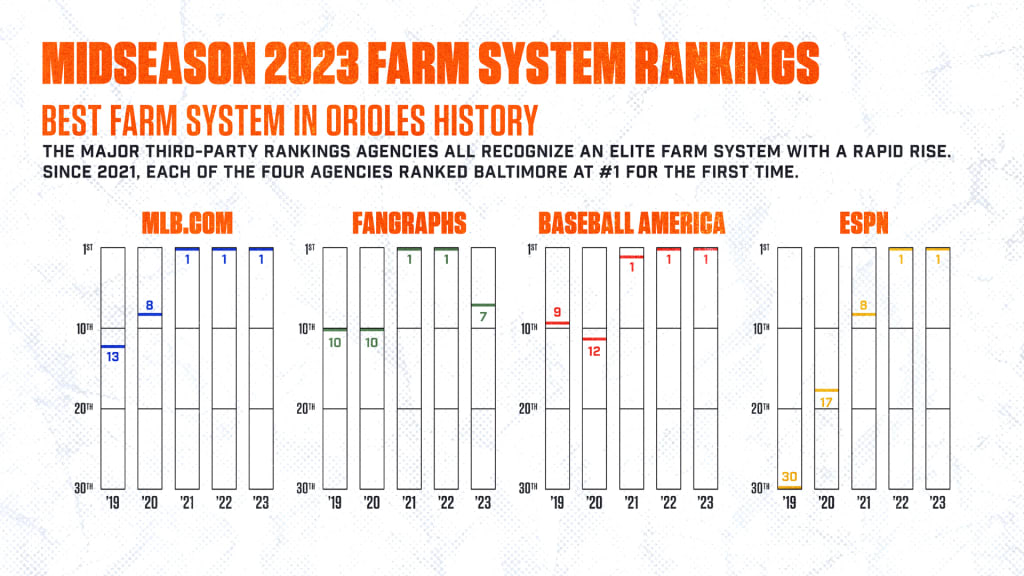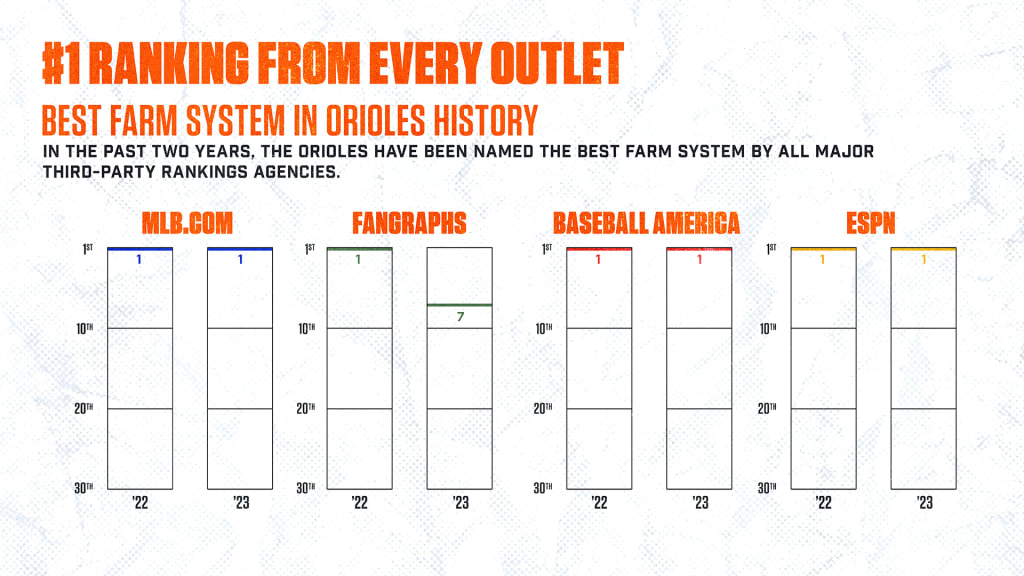 "The continued recognition of our farm system is a testament to the hard work and expertise of our scouting, coaching, player care, and analytics staff members, as well as the steadfast support and investment from our partnership group," said MIKE ELIAS, Orioles Executive Vice President and General Manager. "To maintain the No. 1 ranking despite graduating so many elite prospects to the majors speaks to the depth and talent within this organization, which we expect will continue to deliver impact players to Baltimore for years to come."
In a span of less than five years, the Orioles took a farm system that was ranked No. 30 by ESPN in 2019 to one that has received back-to-back No. 1 rankings by the same publication. According to ESPN, the Orioles' farm system valuation has increased by more than $160 million over the past three years. The Orioles are also the first organization to rank No. 1 in five straight MLB Pipeline farm system rankings.
"The work that Mike, Sig, Brandon, and the entire front office team have done since ushering in a new era of Orioles baseball for the 2019 season has positioned the Orioles to consistently compete in the coming years and help draw fans and visitors back downtown," said JOHN ANGELOS, Orioles Chair and Managing Partner.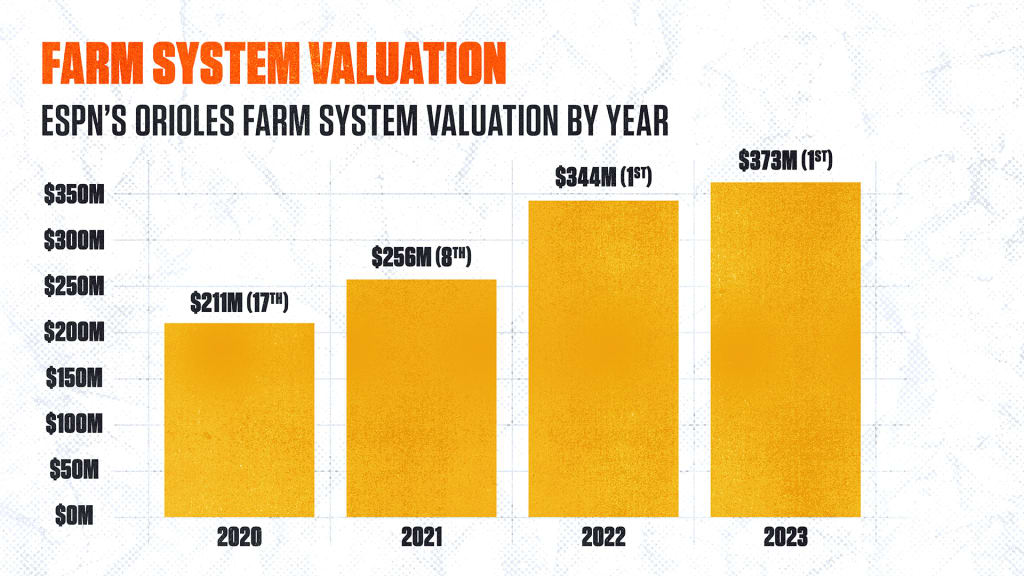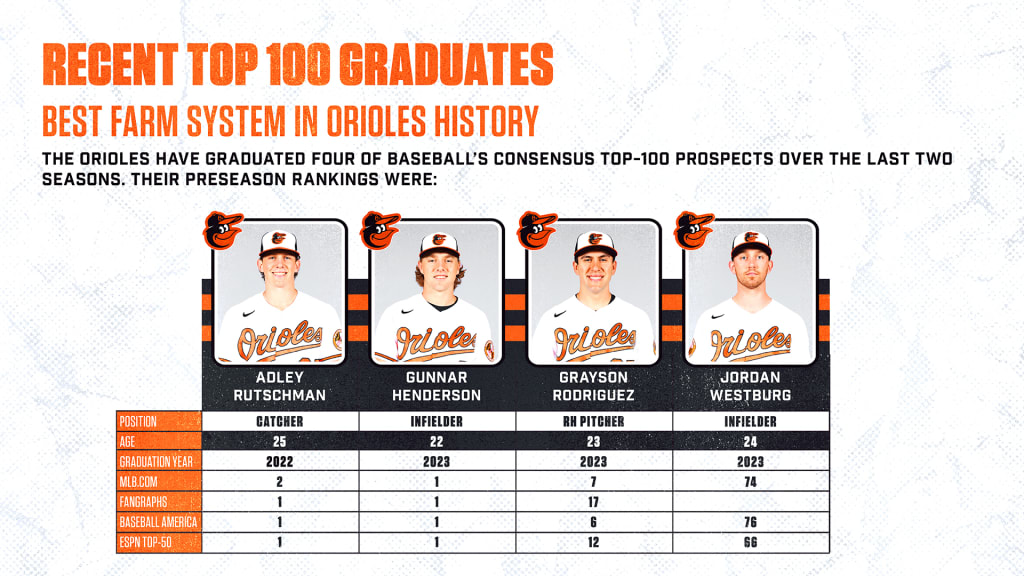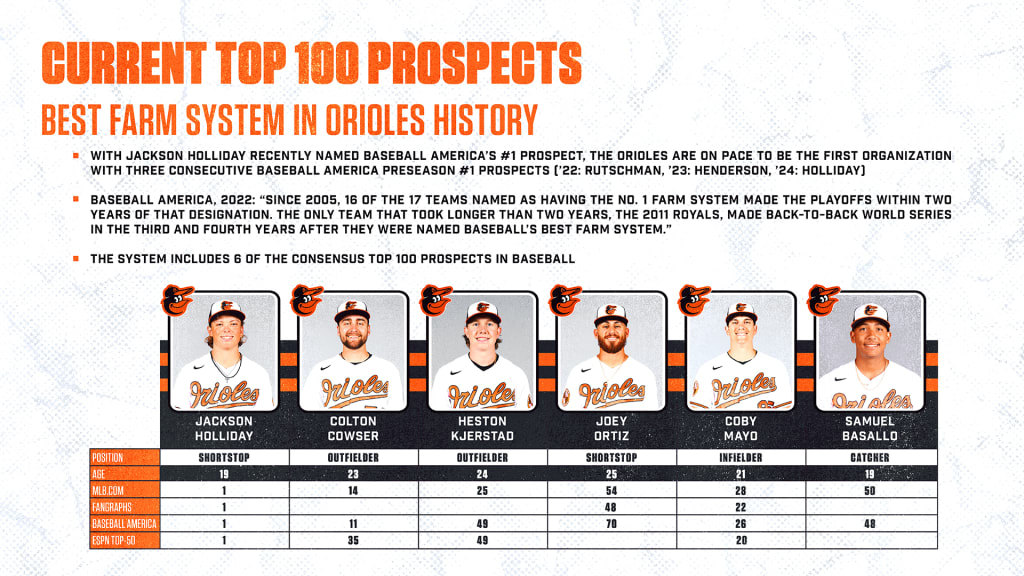 Since 2005, 16 of Baseball America's 17 top farm systems made the playoffs within two years of their designation. The Orioles earned their first Baseball America No. 1 farm system ranking last year, and currently own the best record in the American League.
COURTESY ORIOLES MEDIA RELATIONS & MLBpressbox.com