By Danielle Daniels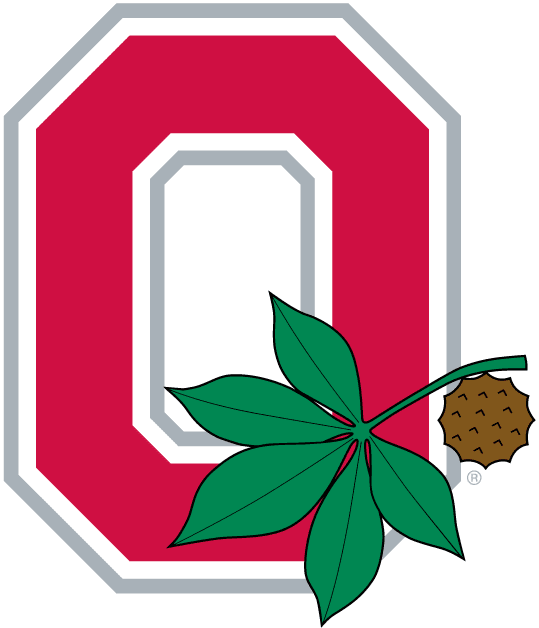 August 19, 2023   
Cade Stover, Tommy Eichenberg and Xavier Johnson selected in a player vote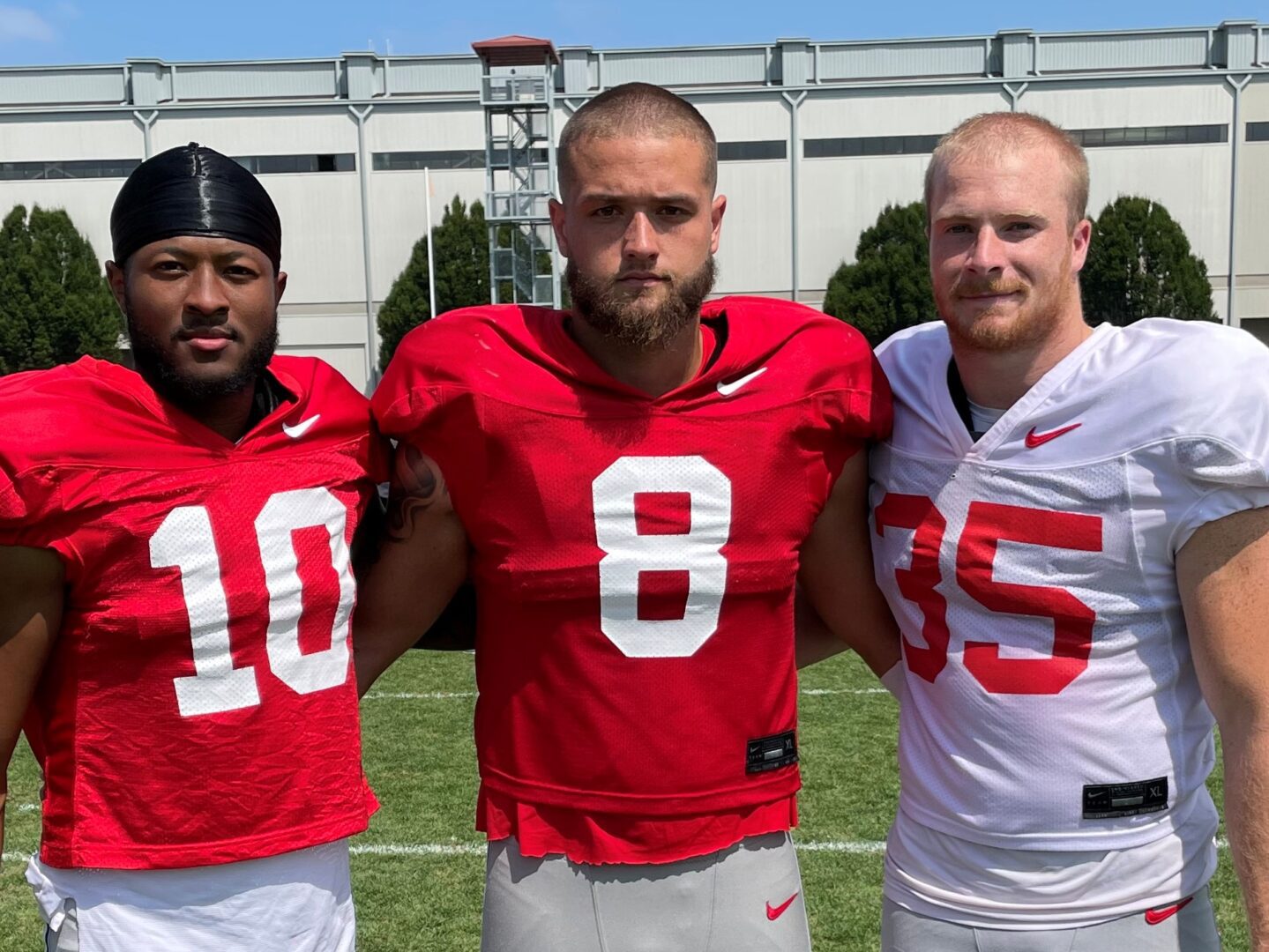 COLUMBUS, Ohio – With the start of Ohio State's 2023 football season officially two weeks away, the Buckeyes announced its team captains following a players vote. They are: WR Xavier Johnson, LB Tommy Eichenberg and TE Cade Stover.
Stover and Eichenberg are now two-time captains while Johnson earns the distinction for the first time in his career. Head coach Ryan Day shared the news on Saturday afternoon following the Buckeyes' 14th practice of fall camp.
Johnson, from Cincinnati, has proven to be a valuable and versatile player on both offense and special teams. In his sixth season with the program, he's played in 44 games entering the 2023 campaign and last year came up big in some of the biggest moments. He caught a go-ahead touchdown pass in the third quarter of a 21-10 win over No. 5 Notre Dame and also had a 37-yard TD (with a 360-degree spin) in the College Football Playoff Semifinal against No. 1 Georgia. He also had the team's longest rush of the season: a 71-yard touchdown against Indiana. He's graduated with his degree in consumer and family financial services.
Eichenberg was one of the most productive defensive players in the Big Ten and nationally in 2022, making him a candidate for several major awards this fall. He enters the season with 186 career tackles, 18.5 tackles-for-loss, 31 games played and 17 starting assignments. Eichenberg graduated in May 2023 with his degree in real estate, and he is a two-time Academic all-Big Ten honoree and OSU Scholar-Athlete. His 2022 campaign was a honors-laden one: Eichenberg was named first-team all-Big Ten Conference (coaches and media teams) and second-team All-American by virtually every organization in addition to being a finalist for the Lott IMPACT Trophy and a semifinalist for the Butkus Award.
Stover is a fifth-year senior from Mansfield, Ohio who is coming off a fine season when he started all 13 games at tight end after moving to the position permanently in 2022. He caught 36 passes for 406 yards and five touchdowns. His receptions and yardage totals last year were the most by a Buckeye tight end in 28 years, or since Rickey Dudley had 37 and 575, respectively, in 1995. His TD total was the most by a Buckeye tight end in 11 years, or since Jake Stoneburner caught seven in 2011.
Eichenberg and Stover represent the 16th and 17th two-time captains in school history.
Single Game Tickets Available
Single game football tickets remain available for purchase at go.osu.edu/fbtix. Where available, single game ticket prices will start as low as $41 and will vary across price zones and opponents.
#GoBucks
The People. The Tradition. The Excellence.
COURTESY OSU ATHLETIC COMMUNICATIONS