By Carey Van Lue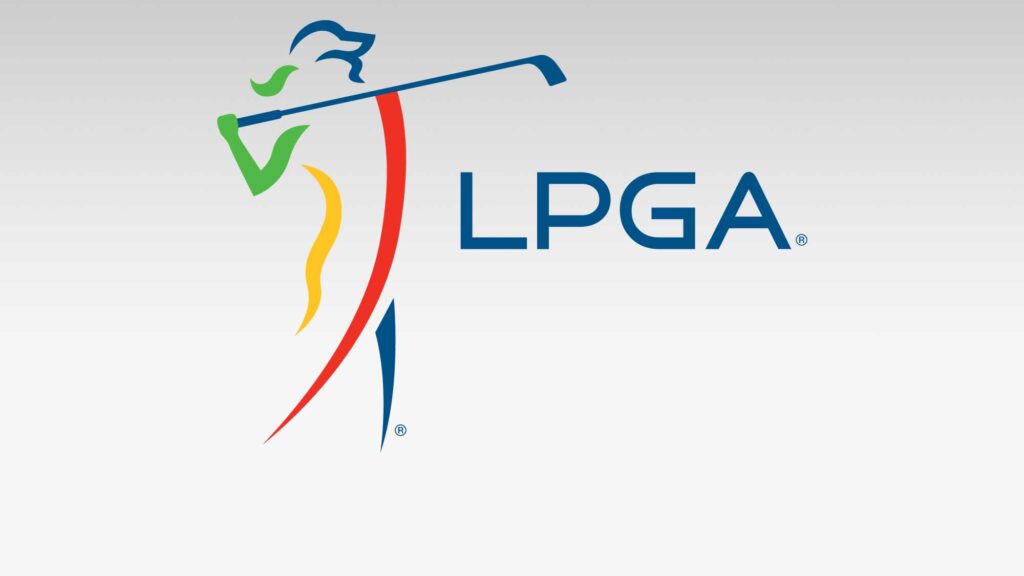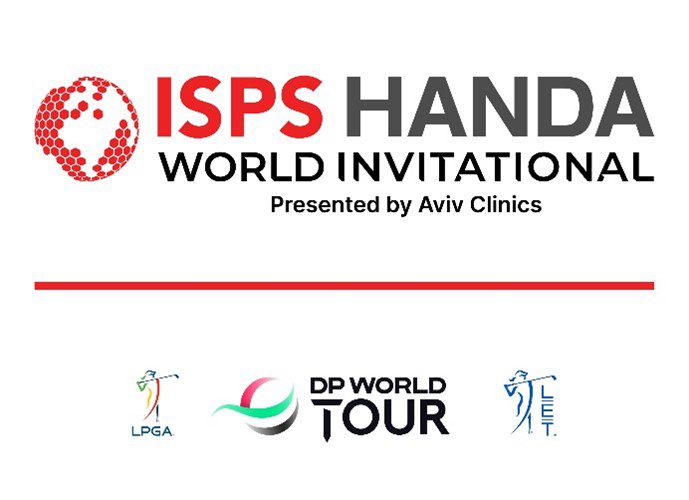 ISPS Handa World Invitational presented by Aviv Clinics
Galgorm & Castlerock Golf Club | Antrim, Northern Ireland | August 17-20, 2023
Third-Round Notes
August 19, 2023
Course Setup: Galgorm – 36-36–72; 6,052 yards
Scoring Average: Galgorm – R1: 74.986, R2: 77.475, R3: 73.093; Castlerock Golf Club – R1: 74.517, R2: 76.780
Weather: Overcast with lingering showers and 60 degree temperatures; Winds of 15-25 mph easing
in the afternoon with the occasional gusts reaching 30 mph
Race to CME Globe Points: 500 points (winner)
Purse: $3 million; $1,500,000 for women & $1,500,000 for men (each winner's portion is $225,000)
TV/Streaming Times: How to Watch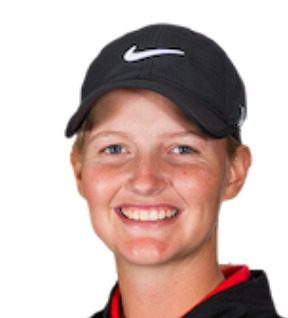 LEADERBOARD

Player
To par

Score

1
Gabriella Cowley

-6

69-75-67 – 211

T2
Ryann O'Toole

-5

71-73-68 – 212

T2
Esther Henseleit

-5

72-71-69 – 212

4
Kim Metraux

-4

69-75-69 – 213

T5
Four players

-2

215
LET'S GABRIELLA COWLEY LEADS ISPS HANDA WORLD INVITATIONAL HEADING INTO CHAMPIONSHIP SUNDAY
Englishwoman Gabriella Cowley put on a showcase as challenging conditions continued at Galgorm on Saturday at the ISPS Handa World Invitational presented by Aviv Clinics. The LET member managed wind, rain, wet rough and soft fairways/greens to shoot the lowest round of the week, a 5-under 67 that put her in solo first at -6 overall. Gaining significant distance from forward tees on Saturday, Cowley bested the previous low score at Galgorm by three strokes with seven birdies and two bogeys on the card. The 27-year-old went out in 33 with birdies on Nos. 2, 4 and 8. Right after making the turn, she made her first mistake on the par-5 No. 10. But, her bogey there was quickly followed by three birdies on 11, 12 and 14, then another bogey on 15. Her final birdie on 17 put her one stroke ahead of playing partner Esther Henseleit and American Ryann O'Toole, who had just made it into the clubhouse with a 4-under 68 on the day.
"I thought the course setup today was great. The last two days was tough, so it was actually a really good setup. I felt there was a few more birdie chances today," said Cowley, who shot a +3, 75 at Galgorm on Friday. "There was still rain and wind, but just wasn't as severe and the course wasn't playing as tough and as long. The rough just seemed to actually not settle down as much. Obviously it's still thick, but it just didn't seem to nestle down as much today. So, yeah, thought the course setup and the tees moved forward and everything in the layout was really, really good."
Henseleit and O'Toole are tied for second at -4 after two solid rounds at Galgorm. They each played the course during the first round and shot an even 72 and 1-under 71, respectively. On Saturday, four birdies and one bogey on the card for Henseleit kept her in second place, the position she held following round two. O'Toole's five birdies and one bogey moved her from T3 to T2 heading into Sunday, where she will try for her second LPGA/LET victory overall and in the UK. She won the FREED GROUP Women's Scottish Open presented by Trust Golf in 2021.
"I don't know. Maybe I just like playing in the UK. Maybe that's something I need to hone in on, figure out… I mean, ever since the win in Scotland I've been trying to have it happen again," O'Toole said. "I definitely feel like my game is trending. I noticed it the last couple weeks. Things are starting to fall into place, very consistent, things I've been working on. Just getting the confidence up there is very just — there is not a lot of erratic shots, so it's been really good."
Kim Metraux, the first-round co-leader along with Cowley, Ellinor Sudow and Karis Davidson, is in solo fourth after a third-round 69. Four players sit in a tie for fifth including LPGA Tour rookie Alexa Pano, Englishwoman Bronte Law, Germany's Olivia Cowan and Albane Valenzuela, who shot the second-low round of the tournament, a -4, 68, along with O'Toole. Rounding out the top ten at T9 is another rookie, Soo Bin Joo, and Welsh golfer Chloe Williams.
A second cut was made to +4 after 54-holes, with 38 players making it within the cutline. Notably missing the cut is first-round co-leader Sudow, who shot back-to-back rounds of 79 and 76 at Galgorm to finish +7.
WITH A WIN     
Gabriella Cowley
Cowley would earn her first LPGA Tour and LET victory
She would be the first non-member to win on the LPGA Tour since Rose Zhang won the 2023 Mizuho America's Open
She would be the second non-LPGA Tour member in a row to win the ISPS Handa World Invitational, following Maja Stark in 2021
Cowley could accept automatic LPGA Tour membership and begin earning official money and Race to CME Globe Points for the 2023 season
Cowley would become the eighth Rolex First-Time Winner of the 2023 LPGA Tour season, alongside Lilia Vu (Honda LPGA Thailand), Ruoning Yin (DIO Implant LA Open), Grace Kim (LOTTE Championship presented by Hoakalei), Rose Zhang (Mizuho America's Open), Allisen Corpuz (U.S. Women's Open), Linn Grant (Dana Open) and Elizabeth Szokol ( Dow Great Lakes Bay Invitational)
She would be the first Englishwoman to win on the LPGA Tour this season
She would be the first Englishwoman to win the ISPS Handa World Invitational
She would be the third Englishwoman to earn an official win on the LET this season, joining Lily May Humphreys (Joburg Ladies Open) and Dale Whitnell (Volvo Car Scandinavian Mixed)
Ryann O'Toole
O'Toole would earn her second career victory on both the LPGA Tour and Ladies European Tour

She won the 2021 FREED GROUP Women's Scottish Open presented by Trust Golf, a co-sanctioned event on the LPGA Tour and LET

She would become the sixth American to win on the LPGA Tour this season, joining Lilia Vu (Honda LPGA Thailand, The Chevron Championship, AIG Women's Open), Rose Zhang (Mizuho Americas Open), Allisen Corpuz (U.S. Women's Open), Cheyenne Knight (Dow Great Lakes Bay Invitational) and Elizabeth Szokol (Dow Great Lakes Bay Invitational)
She would be the third America to win on the LET this season, joining Nelly Korda (Aramco Team Series Presented By PIF – London) and Lilia Vu (AIG Women's Open)
She would be the first American to win the ISPS Handa World Invitational presented by Aviv Clinics
She would be the oldest winner on the LPGA Tour this season at 36 years, 6 months and 8 days

The oldest winner so far this season is Ashleigh Buhai, who won the ShopRite LPGA Classic presented by Acer at 34 years and 1 month old

She would surpass the $500,000 mark in Official Money with $512,128 made so far this season

She has made more than $500,000 in Official earnings in her past two seasons
Esther Henseleit
Henseleit would earn her first career victory on the LPGA Tour
She would earn her third victory on the Ladies European Tour, following her wins at the 2019 and 2022 Magical Kenya Ladies Open
She would be the fifth German winner on the LPGA Tour and first since Sophia Popov won the 2020 AIG Women's Open
She would be the second German of the season to win on the LET, following Patricia Isabel Schmidt at the Belgian Ladies Open
She would be the first German to win the ISPS Handa World Invitational presented by Aviv Clinics
Henseleit would become the eighth Rolex First-Time Winner of the 2023 LPGA Tour season, alongside Lilia Vu (Honda LPGA Thailand), Ruoning Yin (DIO Implant LA Open), Grace Kim (LOTTE Championship presented by Hoakalei), Rose Zhang (Mizuho America's Open), Allisen Corpuz (U.S. Women's Open), Linn Grant (Dana Open) and Elizabeth Szokol ( Dow Great Lakes Bay Invitational)
She would surpass the $1 million mark in Career earnings with the $225,000 winner's check ($1,211361 total)
Kim Metraux
Metraux would earn her first LPGA Tour and LET victory
She would be the first non-member to win on the LPGA Tour since Rose Zhang won the 2023 Mizuho America's Open
She would be the second non-LPGA Tour member in a row to win the ISPS Handa World Invitational, following Maja Stark in 2021
Metraux could accept automatic LPGA Tour membership and begin earning official money and Race to CME Globe Points for the 2023 season

If Metraux accepts membership, she and her sister, Morgane Metraux, would be the third active sister duo on the LPGA Tour joining Nelly and Jess Korda and Ariya and Moriya Jutanugarn

She would become the eighth Rolex First-Time Winner of the 2023 LPGA Tour season, alongside Lilia Vu (Honda LPGA Thailand), Ruoning Yin (DIO Implant LA Open), Grace Kim (LOTTE Championship presented by Hoakalei), Rose Zhang (Mizuho America's Open), Allisen Corpuz (U.S. Women's Open), Linn Grant (Dana Open) and Elizabeth Szokol ( Dow Great Lakes Bay Invitational)
She would be the first ever Swiss winner on the LPGA Tour
She would be the third player from Switzerland to win on the LET, joining her sister Morgane Metraux (2022) and Evelyn Orley (1990)
A LOOK AT THE LEADER
| | |
| --- | --- |
| CATEGORY | Gabriella Cowley |
| 2023 Race to CME Globe Rank (LPGA) | N/A |
| 2023 Race to Costa del Sol Rank (LET) | 30 |
| 2023 LPGA Tour Wins | N/A |
| 2023 LET Wins | 0 |
| 2023 LPGA Tour Top 10s | N/A |
| 2023 LET Top 10s | 4 |
| 2023 LPGA Season Earnings | N/A |
| 2023 LET Season Earnings | €106,065.11 |
| Career LPGA Tour Wins | 0 |
| Career LET Wins | 0 |
| Career Epson Tour Wins | 0 |
| Career LPGA Tour Top 10s | 0 |
| Career LET Top 10s | 10 |
| Career Money (LPGA) | N/A |
| Career Money (LET) | €344,815.28 |
Rolex Rankings No. 226, Gabriella Cowley
Cowley hit 10 of 14 fairways and 15 of 18 greens with 28 putts
Her 69 at Castlerock and 67 at Galgorm are her first-ever rounds in the 60s in any LPGA Tour event

Her 67 is her lowest 18 holes since a 68 in the first round of the Ladies Open by Pickala
Her career-low on the Ladies European Tour is a 64

This is the second time Cowley has held a co-lead/lead in any LPGA Tour event

She also held the first-round co-lead on Thursday
This is the second time she has held a co-lead/lead after any round since sleeping on the 18-hole co-lead at the 2020 Lacoste Ladies Open de France

This is her third start in the ISPS Handa World Invitational since it was made a co-sanctioned event between the LPGA, LET and DP World Tour

She missed the cut in both 2021 and 2022

This is her second event of the 2023 LPGA Tour season

She shot 80-79 at the FREED Group Women's Scottish Open

This is her 16th event of the 2023 Ladies European Tour season

Her season-best result is a tie for fourth at the Tipsport Czech Ladies Open
She shot her career-low 64 in the third round of the Scandinavian Mixed, where she finished in a tie for fifth
She was a part of the Casandra Alexander team that finished runner-up in the team portion of the Aramco Team Series – Florida

This is Cowley's eighth season on the LET, after becoming a rookie in 2016

She joined the LET Access Series in 2015 after turning professional in 2014
During the COVID-19 pandemic, she won five times between 2020-2021 in Rose Ladies Series events
In 2022, she ended the season 24th in the Race to Costa del Sol
As an amateur, she won the 2011 English Girls Under 15 Championship and the 2012 North of England Under 16 stroke Play Championship
She also played in numerous team events, including the Vagliano Trophy (2013), European Girls' Team Championship (2013), European Ladies' Team Championship (2014), Espirito Santo Trophy (2014) and the Curtis Cup (2014)
THINGS TO KNOW
Two players are tied for second after the third round

Esther Henseleit was also in second place after the second round

The German has shot three rounds of par or better, one of just three players to do so along with Ryann O'Toole and Olivia Cowan
She shot even par at Galgorm on Thursday, -2 at Castlerock on Friday and a -3, 69 on Staurday
Henseleit has five top-20 finishes in 15 starts on the LPGA Tour this season

O'Toole moved from T3 to T2 after Saturday's round

Her 4-under 68 ties the second lowest round of the tournament with Albane Valenzuela
She has one win on the LPGA Tour and LET at the 2021 FREED GROUP Women's Scottish Open presented by Trust Golf

Thirty-eight players made the second cut at +4 after 54-holes

The second cut was made to the top-35 players and ties
Sixty-three players made the first cut at +5 after 36-holes

The first cut was made to the top-60 players and ties
It was the highest 36-hole cut of the season in a non-major championship
It tied the second-highest cut of the 2023 season along with the KPMG Women's PGA Championship

The highest cut of the year was +6 at the U.S. Women's Open

KPMG Performance Insights:

Overall, Galgorm Castle still played difficult on Saturday – but it was significantly easier than in round two, when the field posted an average of nearly 77.5 compared to 73.09 during the third round

Birdie or better percentage at Galgrom on Saturday was 16.7% versus 9.6% on Friday
There were 71 bogeys or worse at Galgrom during the second round and just 25 during the third round

There were no rounds in the 60s during the second round

It was the first round all season on the LPGA Tour where there was not a single round in the 60s
It was the first time since the third round of the 2020 LPGA Drive On Championship at Inverness that there were no rounds in the 60s

There were only four rounds in the 60s during round one, the fewest in any opening round this season on LPGA Tour

The two Irish/Northern Irish women still in the field are a combined +4 after two rounds

Both Stephanie Meadow and Leona Maguire are +2 overall

Meadow shot an even 72 on Saturday while Maguire shot a 1-under 71

At Galgorm, the hardest hole during the third round was the par-4 13th

The scoring average there was 4.317 on Saturday
Only six birdies were made there on Saturday and 22 bogeys or worse
The par-4 No. 8 and par-4 No. 11 played as the hardest holes on Thursday and Friday, respectively

The easiest hole at Galgorm was again the par-5 No. 9 with a 4.587 scoring average

There were five eagles and 22 birdies there on Saturday
There was a 5.014 scoring average there on Friday
On Thursday, both the par-5 Nos. 9 and 10 played easiest with a scoring average of 4.606

Tiffany Chan withdrew from the field during the second round, citing injury
Tereza Melecka and Chiara Noja withdrew from the field during the first round, both citing medical reasons
QUOTABLE
"I think it has to be. There is only one thing I'm chasing and that's the top. For me, I'll go out there and give it my all. Yeah, I guess the conditions look a little better tomorrow, so might be favorable for some low numbers. I mean, still, like you said, it's a tough course. Sometimes smart play wins over having that attack mode on." – Bronte Law on if Galgorm is a course where she can attack on the final day
"Yeah, I mean, most holes par is a great score. Just keep high numbers off the card. Sometimes even a bogey can be a decent score. And, yeah, just try to stay on the right side of the pin, and, yeah, have a long putt, make a two-putt, and go on to the next." – Esther Henseleit on if par is a good score at the tricky course at Galgorm
"On 10 I hit my second shot basically into the bush, and — you know, up by the green, and so I was in the bush and I had this weird like putting chippy little stance that I could barely get on. I hit 9-iron; it just ran past the pin through the green and then I chipped it in, so I would say that was the highlight birdie. It was kind of nice just I felt like I got very unlucky to be in the bush, ball not in the bush, so one of those." – Ryann O'Toole on her highlight birdie on Saturday
NOTABLE
Third Round Highlights | 2023 ISPS Handa World Invitational
Second Round Highlights |2023 ISPS Handa World Invitational
First Round Highlights | 2023 ISPS Handa World Invitational
Ryann O'Toole Post Round Interview
Marissa Steen Makes Way To Top Of Leaderboard Through Two Rounds In Northern Ireland
Four Players Tied At The Top After Day One Of The ISPS Handa World Invitational
Ryann O'Toole First Round Interview | 2023 ISPS Handa World Invitational
TOURNAMENT SCORING RECORDS (since becoming an LPGA/LET co-sanctioned event in 2021)*
18 holes: 63, Maja Stark (fourth round, 2022)
36 holes: 132, Emma Talley (2021)
54 holes: 205, Pajaree Annanarukarn, Jennifer Kupcho & Emma Talley (2021)
72 holes: 271 (-20), Maja Stark (2022)
*Course records set at Galgorm and Massereene Golf Club
COURTESY LPGA TOUR COMMUNICATIONS