By Danielle Daniels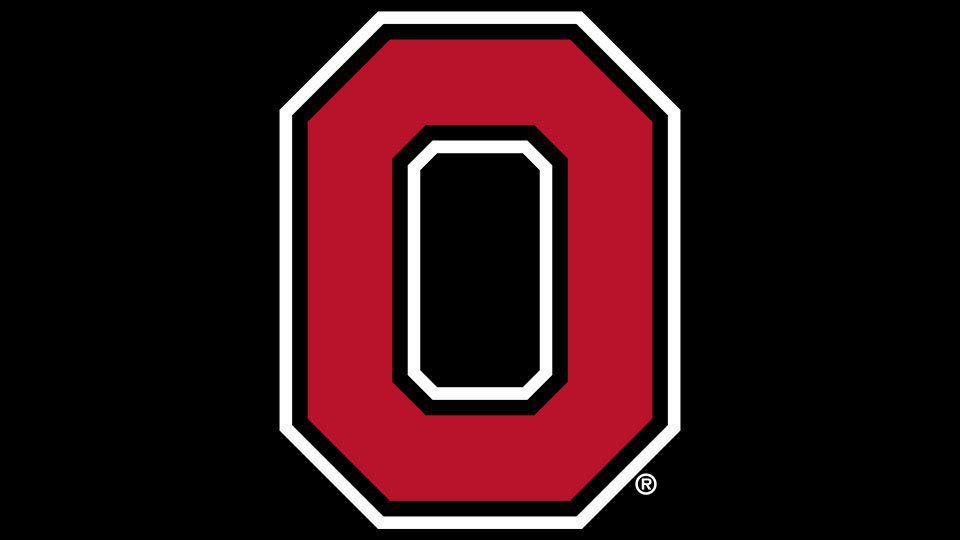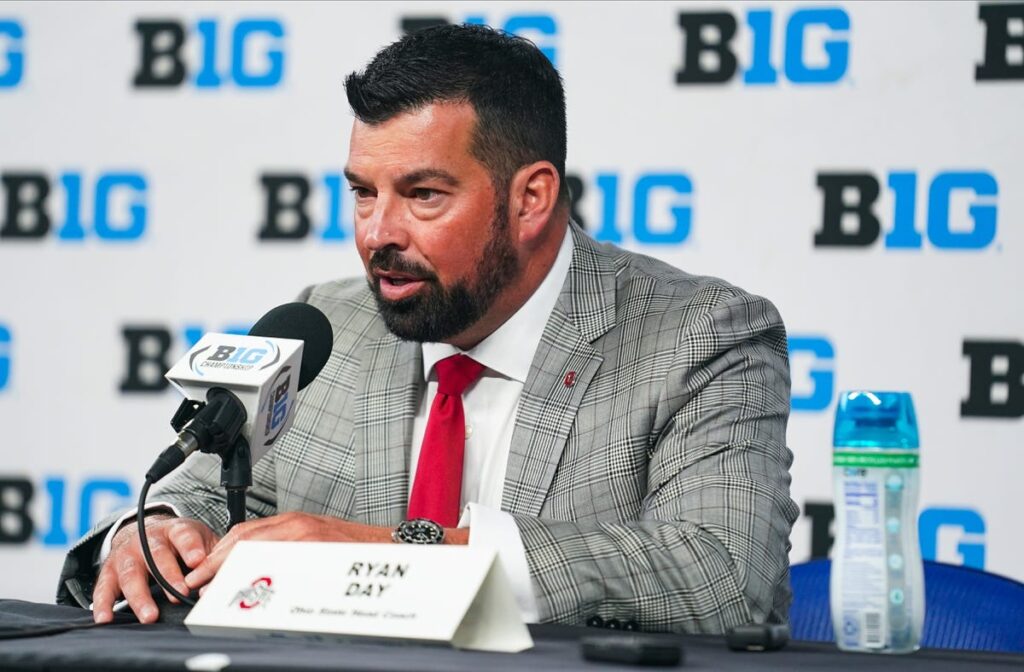 Ryan Day OSU HC 2023 Spring Game Postgame Press Conference 4 15 2023.mp3
COLUMBUS, Ohio – In front of a crowd of 75,122 football-loving, sun-splashed fans, the Ohio State Gray team (the defense) defeated the Ohio State Scarlet (offense) team, 40-31, on a lovely afternoon at Ohio Stadium. This 15th of 15 scheduled practices concludes the program's spring work on the football field.
Format of the game called for a first quarter or two of "thud" tempo (no tackling to the ground) with more tackling taking place in the second half.
The Gray team utilized a manufactured system to score points via three-and-outs, sacks, etc. Five players recorded sacks: Caden Curry, Ty Hamilton, Kenyatta Jackson, Hero Kanu and Tyleik Williams.
Gabe Powers (eight tackles) and C.J. Hicks, Sonny Styles and Reid Carrico (six tackles each) tallied the most tackles while eight Buckeyes contributed to the 10 pass break-ups, with Styles and Hicks leading the way with two apiece.
McCord, alternating quarterback series with Oregon State transfer Tristan Gebbia, was 11-for-22 for 114 yards in the first half and 18-for-34 for 184 yards with one touchdown and no interceptions for the game. Gebbia finished 14-for-24 for 127 yards, one touchdown and no interceptions.
All-American Marvin Harrison Jr. only played a couple of first quarter series before taking a seat for the remainder of the game. He caught three passes for 62 yards. Dallan Hayden led with five catches for 27 yards and also rushed for 30 yards.
Chip Trayanum, the second-year Buckeye who played both linebacker and running back last season, led all rushers with 110 yards, including a 65-yard touchdown run down the sidelines in the first half.
In addition to Trayanum's score, McCord hit Carnell Tate with a 37-yard touchdown pass and Gebbia threw a 57-yard touchdown pass to Noah Rogers. Both Tate and Rogers are true freshmen who have been on campus since January.
Archie Returns
Returning to the field 49 years after winning the first of his two Heisman Trophies was Archie Griffin, who added to his career rushing touchdown total with a 25-yard TD run.
COURTESY OSU ATHLETIC COMMUNICATIONS