By Reggie Mason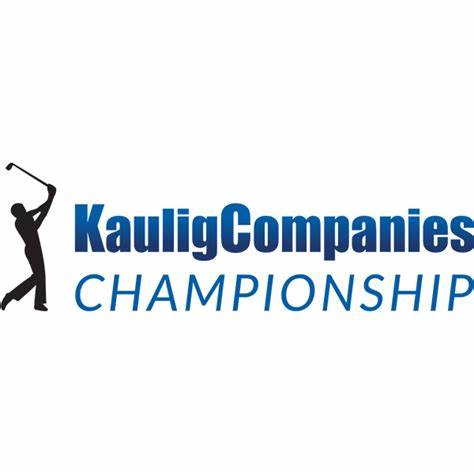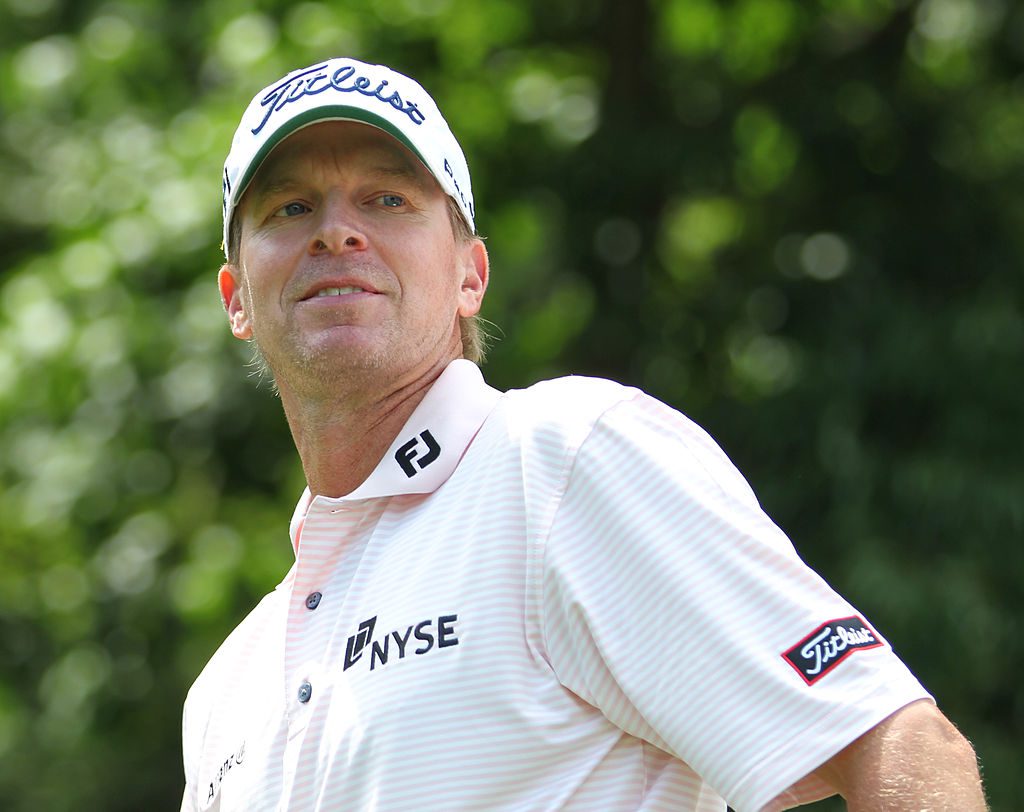 Steve Stricker PGA Champions Tour 2023 Kaulig Companies Championship 7 16 2023.mp3
Final-Round Notes
Sunday, July 16, 2023
Firestone Country Club (South Course) | Akron, Ohio
16th of 28 PGA TOUR Champions events in the 2023 Season
Course Setup: Par 70 / 7,138 yards
• Round 4 Scoring Average: 71.711
• Cumulative Scoring Average: 72.073
• Weather: Partly cloudy with temps in the mid-80s and winds W at 10-18 mph
Player To Par Scores Money Charles Schwab Cup
1 Steve Stricker -11 65-73-65-66 – 269 $525,000 1st
2 David Toms -8 69-70-68-65 – 272 $308,000 3rd
T3 K.J. Choi -7 70-66-69-68 – 273 $210,000 25th
T3 Ernie Els -7 68-67-70-68 – 273 $210,000 4th
T3 Harrison Frazar -7 65-68-70-70 – 273 $210,000 32nd
6 Bernhard Langer -5 71-68-70-66 – 275 $140,000 2nd
Things to Know
• Charles Schwab Cup leader Steve Stricker captured his third senior major title of the 2023 season with a threestroke win at the Kaulig Companies Championship.
Steve Stricker, 65-73-65-66 – 269 (-11)
• Earned his seventh major win on PGA TOUR Champions
o Moved him into T4 on the list of most senior major wins
• This is his third major win of the 2023 season on PGA TOUR Champions
o Note: This is the fourth major of 2023
o Won the Regions Tradition (May 11-14) and KitchenAid Senior PGA Championship (May 25-28)
o Becomes the fourth player in PGA TOUR Champions history to win three majors in the same year, joining
Gary Player (1988), Jack Nicklaus (1991) and Bernhard Langer (2017)
• Earned his fifth win of the 2023 season, most of any player on PGA TOUR Champions (13 starts)
o This is his first five-win season since joining PGA TOUR Champions in 2017
o Becomes the first player since 2017 to win five times in a season on PGA TOUR Champions (Bernhard
Langer)
• The 56-year-old earned his 16th overall win on PGA TOUR Champions (60 starts)
o Remains 17th on the PGA TOUR Champions all-time wins list
• Becomes the sixth multi-time winner of the Kaulig Companies Championship (2021, 2023), joining Arnold Palmer
(1984, 1985), Dave Stockton (1992, 1994), Raymond Floyd (1996, 2000), Bernhard Langer (2014, 2015, 2016)
and Jerry Kelly (2020, 2022)
• Matched the low 72-hole score (269) at the Kaulig Companies Championship since 2019 when the event moved
to Firestone Country Club
• Improved his winning percentage on PGA TOUR Champions to 26.67% (16 wins in 60 starts)
• Remains atop the Charles Schwab Cup standings, extending his lead to $2,089,989 over No. 2 Bernhard Langer
• With his victory, he earned an exemption into the 2024 PLAYERS Championship
• This is his 10th top-2 finish of the 2023 season on PGA TOUR Champions (13 starts)
2023 Kaulig Companies Championship | July 13-16, 2023
In his last six starts on PGA TOUR Champions, he has finished 1st-1st-T2-1st-2nd-1st
• This is his 17th consecutive top-10 finish on PGA TOUR Champions, dating back to last season
Most Major Wins in PGA TOUR Champions History
Rank Player Major Wins
1 Bernhard Langer 12
2 Gary Player 9
3 Jack Nicklaus 8
T4 Steve Stricker 7
T4 Hale Irwin 7
6 Tom Watson 6
Steve Stricker's Wins by Season on PGA TOUR Champions
Season Wins Starts
2017 0 6
2018 3 7
2019 2 9
2020-21 2 13
2022 4 12
2023 5 13
TOTAL 16 60
Other Notes
• David Toms birdied five of his last nine holes en route to a final-round 65. He finished 2nd at 8-under to move up
to No. 3 in the Charles Schwab Cup standings. This is his fourth top-3 of the season (13 starts).
• K.J. Choi finished T3 at 7-under after closing with 68. This is his best finish of the season (13 starts).
• World Golf Hall of Fame member Ernie Els finished T3 at 7-under for his 10th top-10 of the season (14 starts).
• Harrison Frazar, who held at least a share of the lead after each of the first three rounds, finished T3 at 7-under.
• 46-time PGA TOUR Champions winner Bernhard Langer finished 6th at 5-under. A three-time winner of the
Kaulig Companies Championship, Langer has 11 top-10s in 16 starts at this event.
• Dicky Pride and rookie Stewart Cink each finished T7 at 4-under. This is Cink's second top-10 in two starts on
PGA TOUR Champions.
• Two-time Kaulig Companies Championship winner (2020, 2022) Jerry Kelly finished 12th at 1-under.
• 2013 Kaulig Companies Championship winner Kenny Perry carded the low round of the day with 6-under 64 to
move from T44 to T23.
• Scott Dunlap withdrew before the start of the final round.
COURTESY PGA CHAMPIONS TOUR CHAMPIONS