By Reggie Mason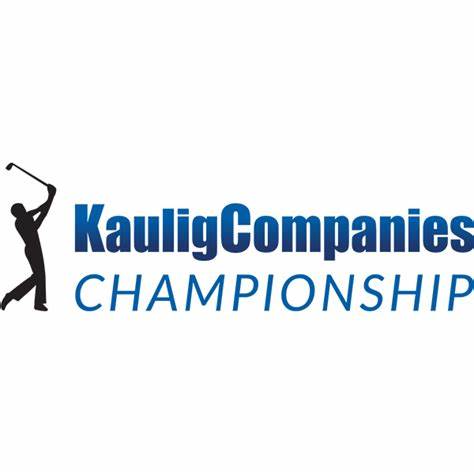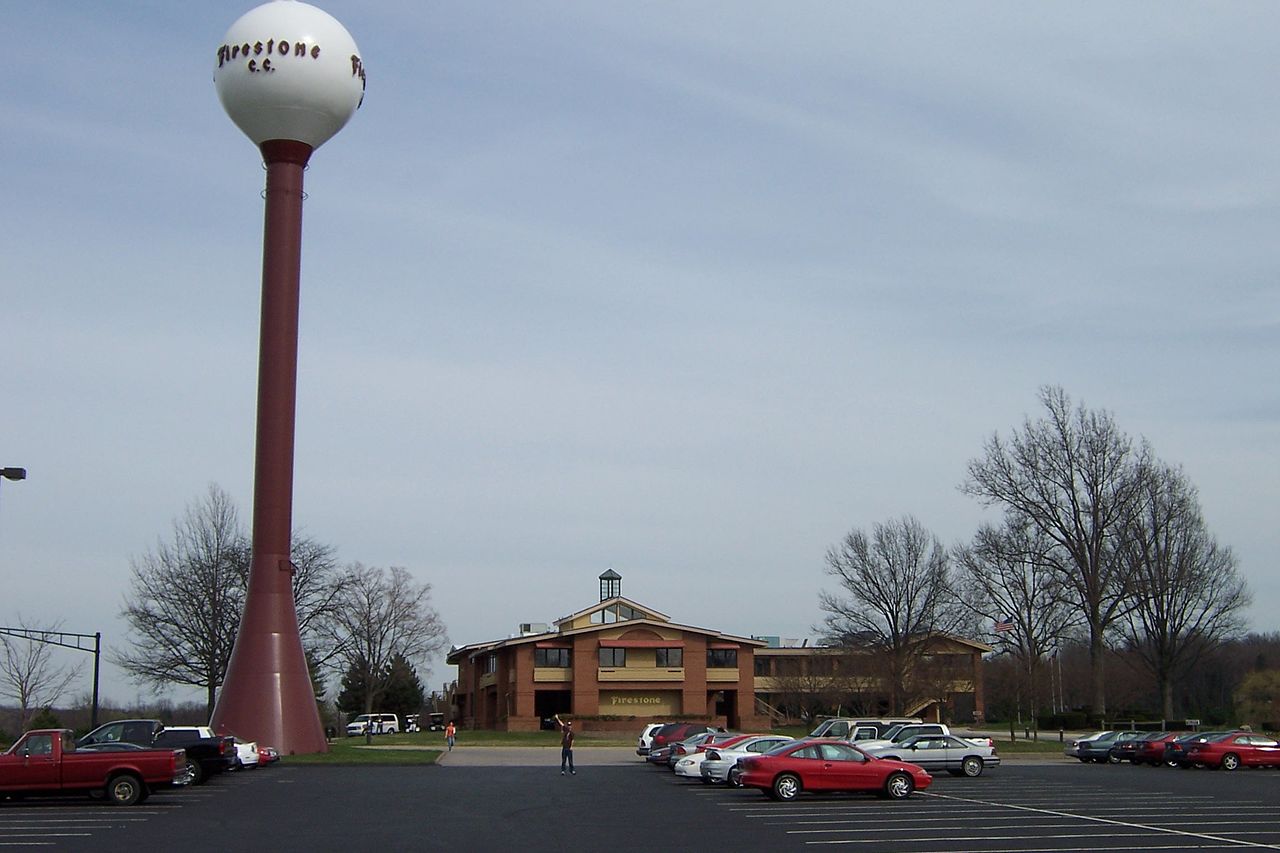 The Kaulig Companies Championship, scheduled for July 13-16 at Firestone Country Club, announced its 78-player field on Monday.
Defending champion Jerry Kelly returns to Firestone Country Club in 2023 after finishing 1st-2nd-1st in the last three Kaulig Companies Championships. He is one of seven past champions in the field along with Steve Stricker (2021), Retief Goosen (2019), Vijay Singh (2018), Scott McCarron (2017), Bernhard Langer (2014, 2015, 2016) and Kenny Perry (2013).
Stricker, who currently sits atop the Charles Schwab Cup standings, won each of the first two majors of the 2023 season (Regions Tradition, KitchenAid Senior PGA Championship) before finishing runner-up at the U.S. Senior Open two weeks ago.
Langer, who won the U.S. Senior Open for his record-setting 46th win on PGA TOUR Champions and record-extending 12th senior major title, is the lone three-time winner in Kaulig Companies Championship history. Langer is one of six World Golf Hall of Fame members in the field, along with Goosen, Singh, Charles Schwab No. 5 Ernie Els, Colin Montgomerie and Jose Maria Olazabal.
Olazabal, a two-time winner of the NEC World Series of Golf (1990, 1994) at Firestone Country Club, is among the past winners on the famed South Course in this week's field. That list of winners also includes David Duval (1998 NEC World Series of Golf), Darren Clarke (2003 WGC-NEC Invitational), Stewart Cink (2004 WGC-NEC Invitational) and Singh (2008 WGC-NEC Invitational).
Cink, who turned 50 on May 21, will tee it up for just the second time on PGA TOUR Champions after finishing third in his debut at the KitchenAid Senior PGA Championship. Cink, who won the 2009 Open Championship, owns eight PGA TOUR victories, most recently winning the 2021 RBC Heritage.
In all, the 2023 field includes 23 PGA TOUR Champions major winners, 18 PGA TOUR major winners, 53 players who have won on PGA TOUR Champions (combining for 266 wins) and 63 players who have won on the PGA TOUR (339 wins). Additional notables include reigning PGA TOUR Champions Player of the Year Steven Alker, Charles Schwab No. 4 Stephen Ames, No. 8 Miguel Angel Jimenez and two-time major winner John Daly.
The winner of this year's Kaulig Companies Championship will receive an exemption into the 2024 PLAYERS Championship.
The Kaulig Companies Championship is the fourth of five majors on PGA TOUR Champions in 2023. The final major of the season, The Senior Open Championship presented by Rolex, will be contested July 27-30 at Royal Porthcawl Golf Club in Wales.
2023 Kaulig Companies Championship Field (78)
Alker, Steven
Allen, Michael
Ames, Stephen
Andrade, Billy
Appleby, Stuart
Atwal, Arjun
Austin, Woody
Beckman, Cameron
Begay III, Notah
Bertsch, Shane
Bohn, Jason
Broadhurst, Paul
Browne, Olin
Cejka, Alex
Choi, K.J.
Cink, Stewart
Clarke, Darren
Daly, John
Dawson, Marco
Day, Glen
DiMarco, Chris
Dodd, Stephen
Duke, Ken
Dunlap, Scott
Durant, Joe
Duval, David
Els, Ernie
Estes, Bob
Flesch, Steve
Forsman, Dan
Franco, Carlos
Frazar, Harrison
Funk, Fred
Gay, Brian
Gogel, Matt
Goosen, Retief
Goydos, Paul
Green, Richard
Hensby, Mark
Huston, John
Janzen, Lee
Jiménez, Miguel Angel
Kelly, Jerry
Labritz, Rob
Langer, Bernhard
Lehman, Tom
Leonard, Justin
Maggert, Jeff
Mayfair, Billy
McCarron, Scott
Mediate, Rocco
Micheel, Shaun
Montgomerie, Colin
O'Neal, Timothy
Olazábal, José María
Pampling, Rod
Parel, Scott
Pate, Steve
Pavin, Corey
Pernice Jr., Tom
Perry, Kenny
Petrovic, Tim
Pride, Dicky
Quigley, Brett
Senden, John
Short, Jr., Wes
Singh, Vijay
Sluman, Jeff
Stankowski, Paul
Stricker, Steve
Sutherland, Kevin
Tanigawa, Ken
Toms, David
Triplett, Kirk
Verplank, Scott
Waldorf, Duffy
Weir, Mike
Yang, Y.E.
ABOUT KAULIG COMPANIES CHAMPIONSHIP
The Kaulig Companies Championship is one of five major championships contested annually on PGA TOUR Champions for eligible professionals age 50 and over. The 2023 tournament will be held the week of July 12-16 and will continue professional golf's 70-year tradition at Firestone Country Club.  A field of 78 professionals will compete for one of the most prestigious Champions Tour titles and an exemption into the following year's PLAYERS Championship in Ponte Vedra Beach, Florida.
ABOUT PGA TOUR CHAMPIONS
PGA TOUR Champions is a membership organization of professional golfers age 50 and older, including 35 members of the World Golf Hall of Fame. The Tour's mission is to provide financial opportunities for its players, entertain and inspire its fans, deliver substantial value to its partners, create outlets for volunteers to give back and generate significant charitable and economic impact in tournament communities. Follow PGA TOUR Champions online at PGATOUR.com, on Facebook, on Twitter (@ChampionsTour), on Instagram (@pgatourchampions) and on TikTok (pgatourchampions).
All events are televised in the United States on Golf Channel, the exclusive cable-television partner of PGA TOUR Champions. Internationally, PGA TOUR Champions coverage is available in more than 170 countries and territories via 22 media partners.
ABOUT KAULIG COMPANIES
Kaulig Companies Limited is the single-member family office (SFO) for Matt Kaulig and his immediate family. The family office operates across a diverse spectrum of businesses, including sports and entertainment, marketing and event management, private equity, real estate, investment advisory services and philanthropy, with a focus on children and families. To learn more visit www.kauligcompanies.com.
NORTHERN OHIO GOLF CHARITIES
Northern Ohio Golf Charities and Foundation is the volunteer organization that has helped conduct professional golf tournaments at Firestone Country Club for 69 years through a dedicated, camaraderie-driven volunteer force who support tournament operations, raise funds for northern Ohio charities and recognize golf legends through the Ambassador of Golf program. www.nogcf.org.
COURTESY PGA CHMAPIONS TOUR COMMUNICATIONS