Posted by J.Y. Mortimer
henor to Serve as Crew Chief at 93rd Midsummer Classic; Mariners Manager Servais, Pirates Skipper Shelton Also Appointed as Coaches; Baker Invites Former Dodger and Seattle Native Billy North as Honorary Coach
June 29th, 2023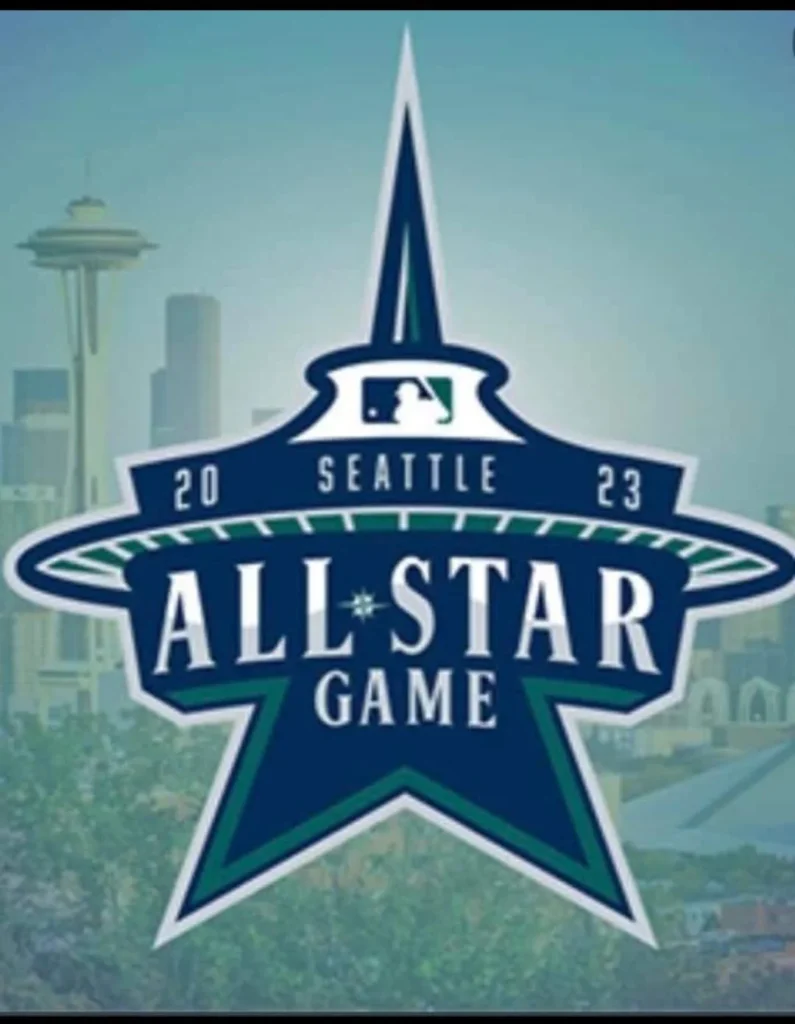 Todd Tichenor, a 13-year Major League Umpire, will serve as the Crew Chief and work behind the plate at Baseball's 93rd All-Star Game presented by Mastercard on Tuesday, July 11th at T-Mobile Park in Seattle.
Tichenor will work his second Midsummer Classic following his 2014 assignment in Minnesota.  He has also worked one World Series; three League Championship Series; five Division Series; two Wild Card Series; one Wild Card Game; and one World Baseball Classic.  Tichenor's crew will include Washington state native Quinn Wolcott (first base), Washington state resident Tripp Gibson (second base), Stu Scheurwater (third base), Washington state native Ryan Blakney (left field), and Ramon De Jesus (right field).  This will mark the first career All-Star selections for each of the five umpires on Tichenor's crew.  The Replay Official who will be based in the Replay Operations Center during the 2023 Midsummer Classic will be Jim Wolf, a 21-year Major League Umpire.  Wolf worked the 2010 All-Star Game in Anaheim.
The Minor League Baseball Umpires who will work the SiriusXM All-Star Futures Game are Double-A Umpires Macon Hammond (Southern League); Willie Traynor (Eastern League); Steven Rios Jr. (Texas League); and Rainiero Valero (Southern League).  All four umpires will be on the field for the MLB/USA Baseball All-American Game on Friday, July 7th, the High School Home Run Derby on Saturday, July 8th, and the T-Mobile Home Run Derby on Monday, July 10th.  Rios and Valero also will be a part of Saturday's All-Star Celebrity Softball Game presented by Corona.
American League Manager Dusty Baker of the reigning World Series Champion Houston Astros has invited Scott Servais of the host Seattle Mariners, as well as former Los Angeles Dodgers teammate and Seattle native Billy North, to work on his AL staff alongside his Astros coaching staff.  Servais, who has finished in the top three in AL Manager of the Year voting in each of the last two seasons following consecutive 90-win seasons, will make his first trip to the Midsummer Classic.  The 56-year-old former Major League catcher, who played two seasons for Baker in San Francisco (1999-2000), is currently in his eighth season at the helm in Seattle after leading the Mariners to their first Postseason berth since 2001 last season.  North played 11 seasons in the Majors for the Chicago Cubs (1971-72), Oakland Athletics (1973-78), Dodgers (1978) and San Francisco Giants (1979-81).  A World Series Champion with the A's in 1974, North registered 395 career stolen bases, including a Major League-best 75 in 1976 and an AL-high 54 in 1974.  The Central Washington University product, who was selected by Chicago in the 12th round of the 1969 Draft, stole at least 50 bases on four occasions (also 1973 and 1979).  The athletic trainers for the American League will be Kyle Torgerson of the host Mariners and Mike Frostad of the Los Angeles Angels.  Kiyoshi Momose of the Boston Red Sox will oversee the AL's strength and conditioning duties.
National League manager Rob Thomson of the defending NL Champion Philadelphia Phillies has asked Pittsburgh Pirates manager Derek Shelton to be part of the NL staff alongside his Phillies coaches.  Shelton, currently in his fourth season as manager of the Pirates, will make his All-Star Game debut.  The 52-year-old played two seasons in the New York Yankees organization before spending six years in the organization as a coach and manager in the Minor Leagues during Thomson's stint in the Yankees' organization.  The NL's athletic trainers will be Anthony Reyes of the Giants and Tomas Vera of the Cincinnati Reds, while Dustin Clarke of the New York Mets will manage the NL's strength and conditioning.
MLB All-Star Week includes the MLB All-Star Game presented by Mastercard (July 11th), Gatorade All-Star Workout Day featuring the T-Mobile Home Run Derby (July 10th), All-Star Saturday featuring the SiriusXM All-Star Futures Game and the All-Star Celebrity Softball Game presented by Corona (July 8th), the MLB Draft (July 9th-11th), the HBCU Swingman Classic presented by T-Mobile (July 7th), and Capital One All-Star Village, which includes Capital One PLAY BALL PARK (July 8th-11th). The 93rd Midsummer Classic will be televised nationally by FOX Sports; in Canada by Rogers Sportsnet and TVA Sports; and worldwide by partners in 209 countries. FOX Deportes will provide Spanish language coverage in the United States. ESPN Radio will provide exclusive national radio coverage of the All-Star Game, while Univision will provide Spanish language coverage on radio. MLB Network, MLB.com and SiriusXM also will provide comprehensive All-Star Week coverage. For more information about MLB All-Star Week, please visit All-StarGame.com and follow @MLB on social media.
COURTESY MLBpressbox.com