Posted by Richard G. Mason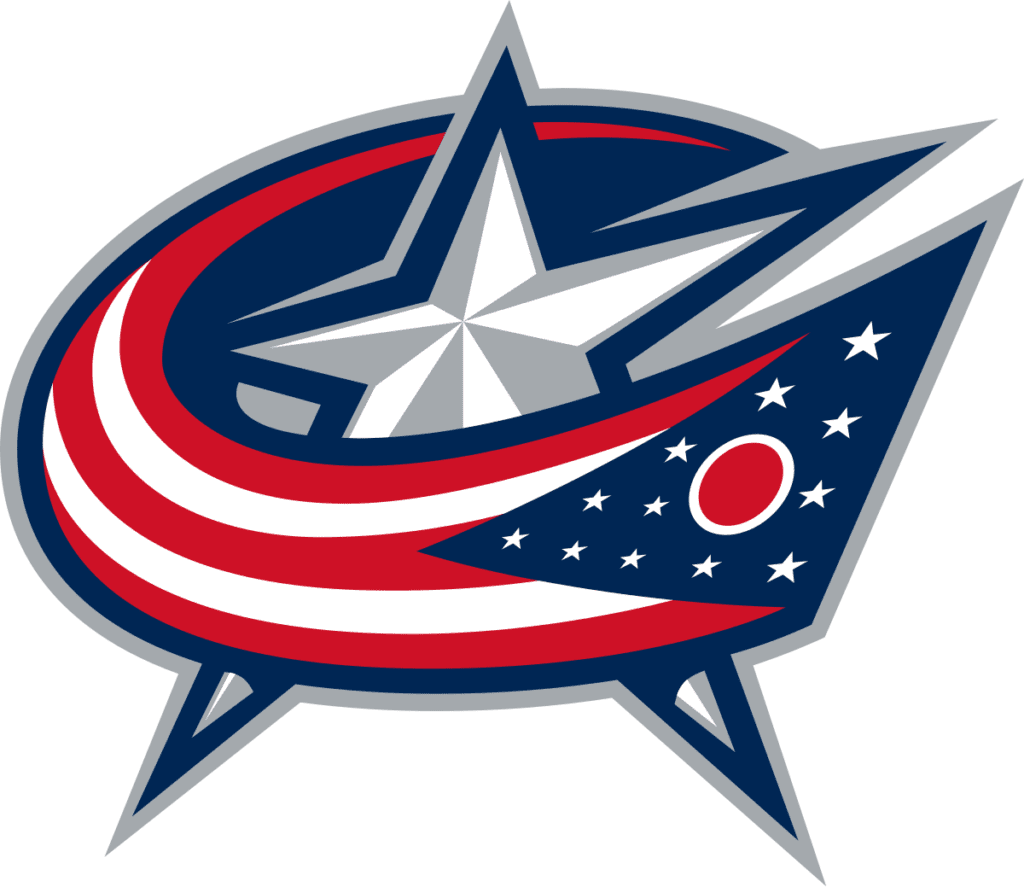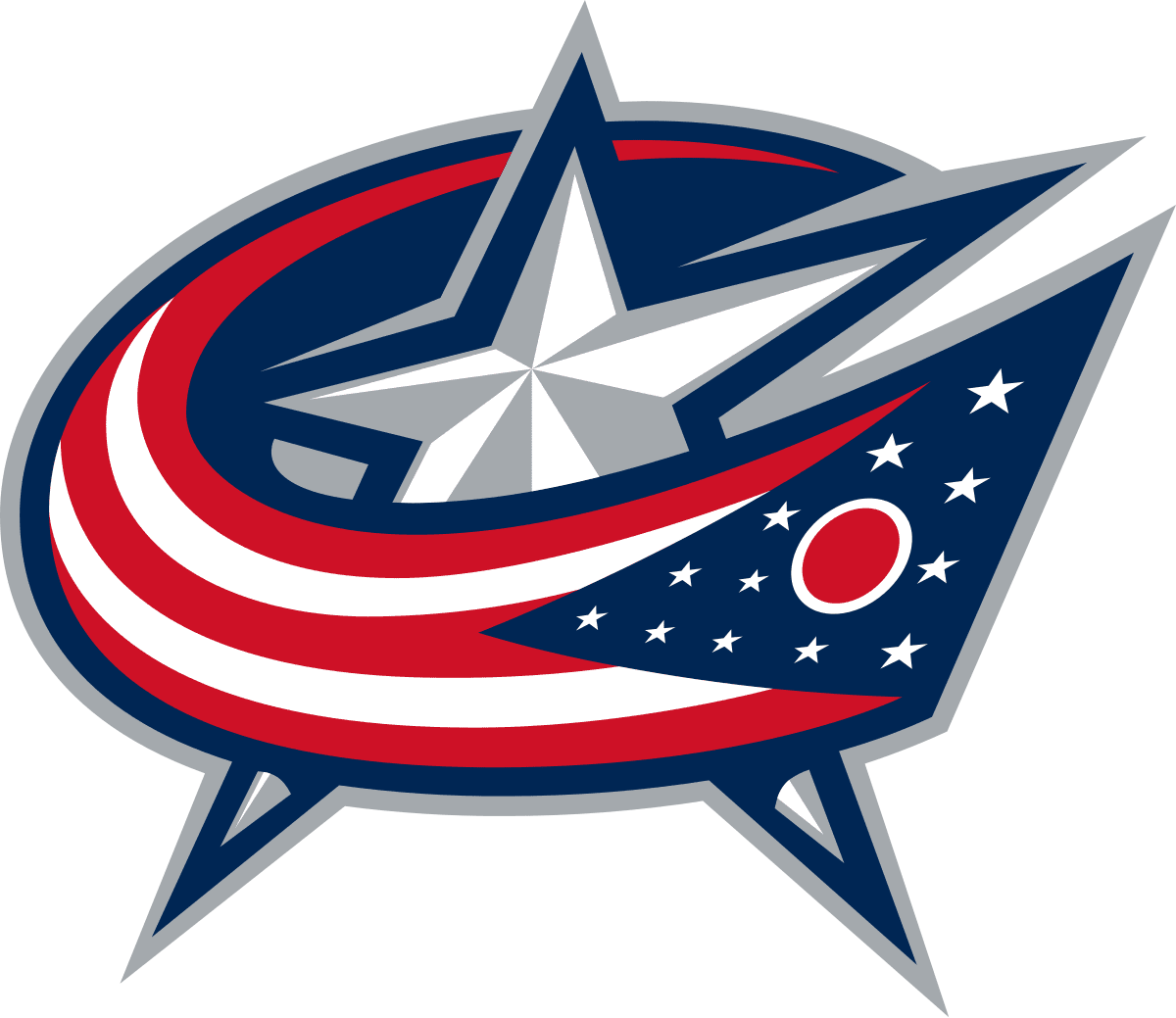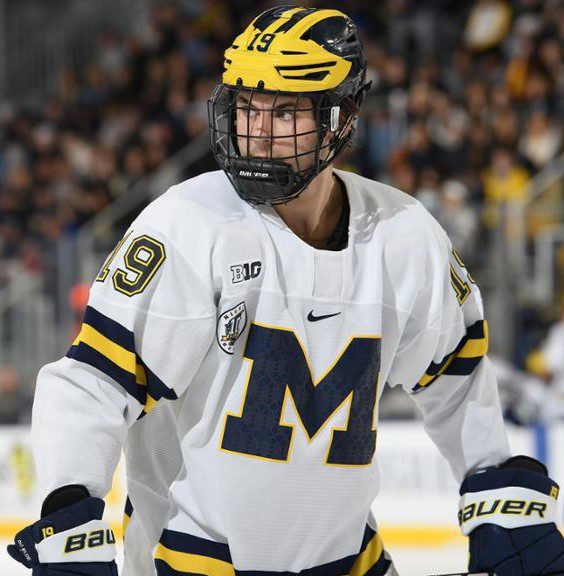 JUNE 28, 2023
COLUMBUS, OHIO – The Columbus Blue Jackets have selected University of Michigan center Adam Fantilli with the third overall selection in the first round of the 2023 NHL Draft, club General Manager and Alternate Governor Jarmo Kekalainen announced tonight.
Fantilli, 18, recorded 30 goals and 35 assists for 65 points with 10 power play goals, four game-winning goals, 145 shots on goal and a +31 plus/minus rating in 36 games in his first season at the University of Michigan in 2022-23.  He became the third freshman in NCAA history to win the Hobey Baker Award, joining Paul Kariya (1993 with Maine) and Jack Eichel (2015 with Boston University), after leading all college players in goals, points, points-per-game (1.81), goals-per-game (0.83) and assists-per-game (tied, 0.97).  The center was named the NCAA Top Collegiate Rookie (Tim Taylor Award) and the Big 10 Freshman of the Year after leading Michigan to the Big 10 Championships.  He was also named to the NCAA First All-American Team, the First-Team All-Big 10 and the Big 10 All-Freshman Team.
A native of Nobleton, Ontario, Fantilli tallied 55-55-110 with 115 penalty minutes in 103 career outings with the Chicago Steel in the United States Hockey League from 2020-22.  He was named to the First All-USHL Team after leading the club in goals with 37-37-74 in 54 games in 2021-22.  In 2020-21, he led the Steel to the Clark Cup championship with 18-18-36 in 49 games, adding 8-1-9 in eight playoff appearances.  He was named the USHL Clark Cup Most Valuable Player and to the USHL Second-Team All-Rookie Team.
The 6-2, 195-pound center represented Canada at the 2023 IIHF World Championships (1-2-3 in 10 games) and 2023 IIHF World Junior Championships (2-3-5 in seven games), helping the country capture gold medals at both tournaments.  He also posted 1-5-6 in four contests at the 2022 IIHF U18 World Championships.
Fantilli's complete NHL Draft profile, complete with career statistics can be found HERE.
Rounds 2-7 of the 2023 NHL Draft will be held on Thursday, June 29 beginning at 11 a.m. ET.  The Blue Jackets hold the following picks on Thursday – second round (34th), third round (66th), fourth round (98th, 114th), fifth round (156th) and seventh round (194th).  More information on this event can be obtained by visiting nhl.com/nhl-draft.
ADAM FANTILLI, Center
Hgt.: 6-2, Wgt.: 195, Shoots: Left, Born: October 12, 2004 (Nobleton, ON, CAN)
Career Statistics                                                                         Regular Season                                                           Playoffs
Year               Team                     League            GP             G          A      PTS       +/-     PIM               GP         G        A    PTS       +/-     PIM
2020-21         Chicago Steel        USHL               49            18        18        36        17        22                  8          8        1        9          6          2
2021-22         Chicago Steel        USHL               54            37        37        74        13        93                  3          0        1        1          0          2
2022-23         Michigan               Big10               36            30        35        65        31        67                 …         …       …       …         …         …
NCAA Totals                                                       36            30        35        65        31        67                 …         …       …       …         …         …
USHL Totals                                                      103            55        55      110        30      115                11          8        2      10          6          4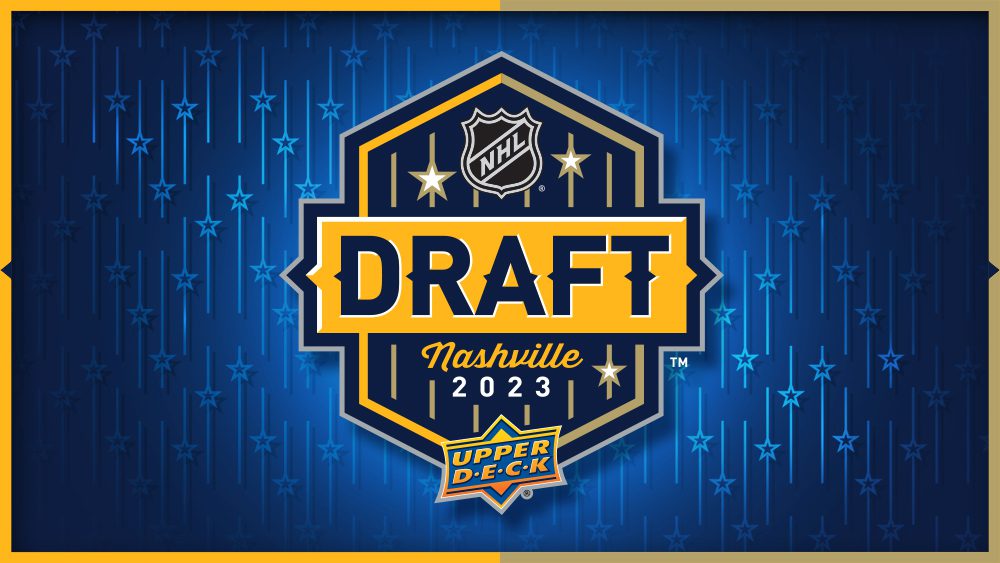 COURTESY NHLmedia.com