Posted by R.G. Mason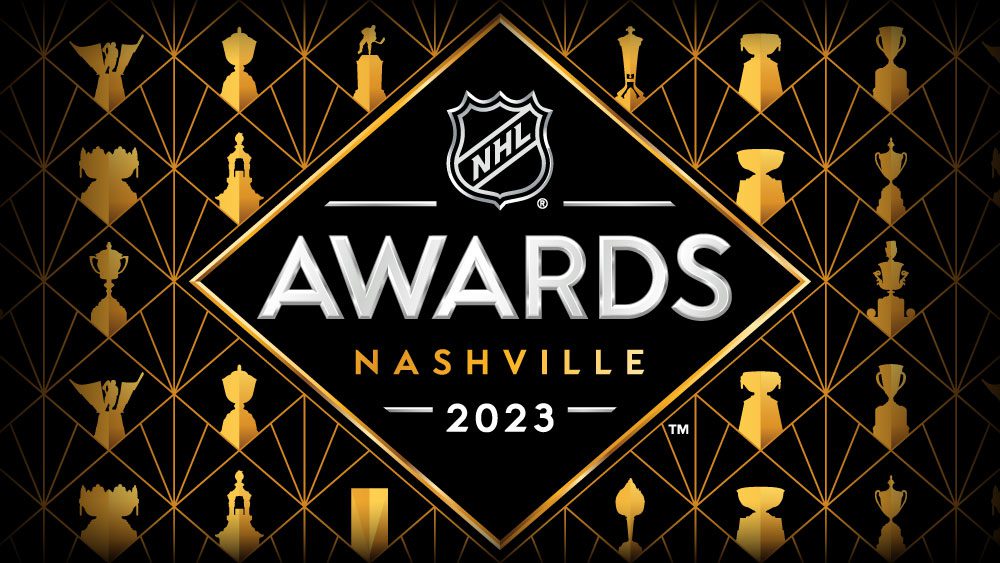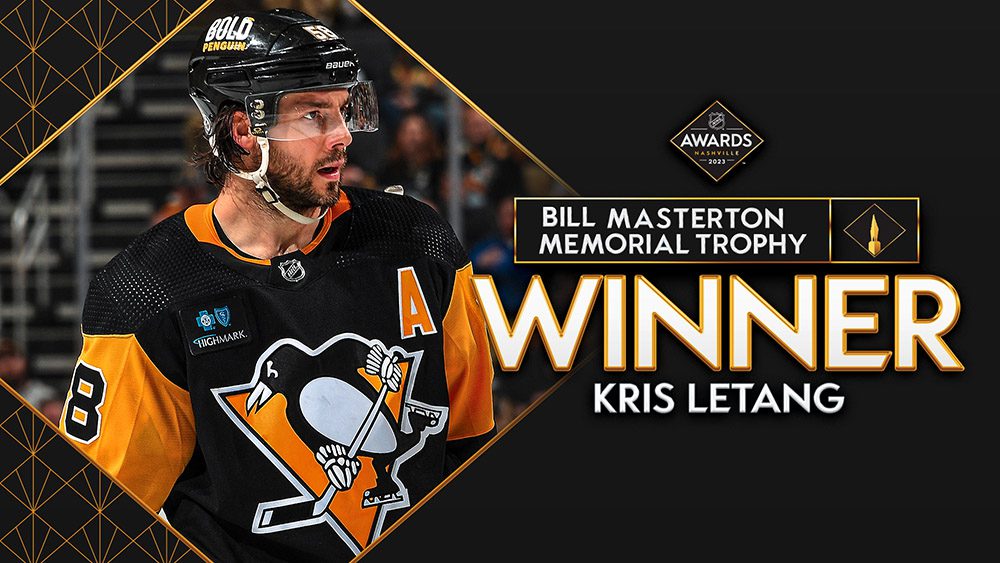 NASHVILLE (June 26, 2023) – Pittsburgh Penguins defenseman Kris Letang is the 2022-23 recipient of the Bill Masterton Memorial Trophy, awarded to the NHL player who "best exemplifies the qualities of perseverance, sportsmanship, and dedication to hockey." The award was presented by the Professional Hockey Writers Association (PHWA) to honor the late Bill Masterton, a player for the Minnesota North Stars who exhibited those qualities. Masterton died on Jan. 15, 1968, as a result of an on-ice injury.
Letang persevered through a stroke, the second of his lifetime, and mourning the passing of his father within a span of four weeks during the season. Through it all, he remained a Penguins cornerstone in his 17th season with the club. He ranked 10th among all NHL players in ice time per game (24:51) and recorded 12-29—41 in 64 games. Letang was a Masterton Trophy finalist for the second time, finishing as a runner-up to Minnesota's Devan Dubnyk in 2014-15. "Obviously, there are some tough times, there's emotional times. But at the end of the day, I always thought that I was going to push through it and be able to go on the other side and be the same or better," Letang told The Athletic. "I always kind of took pride to be able to bring it every day. That's how I was raised — never back down from a challenge or to never quit when you're down."
A $2,500 grant from the PHWA is awarded annually to the Bill Masterton Scholarship Fund, based in Bloomington, Minn., in the name of the Masterton Trophy winner.
Other finalists for this year's honor were Clayton Keller of the Arizona Coyotes and Alex Stalock of the Chicago Blackhawks.
For more on the Masterton Trophy, including a list of past winners, click here.
COURTESY NHLmedia.com