Posted by R.G. Mason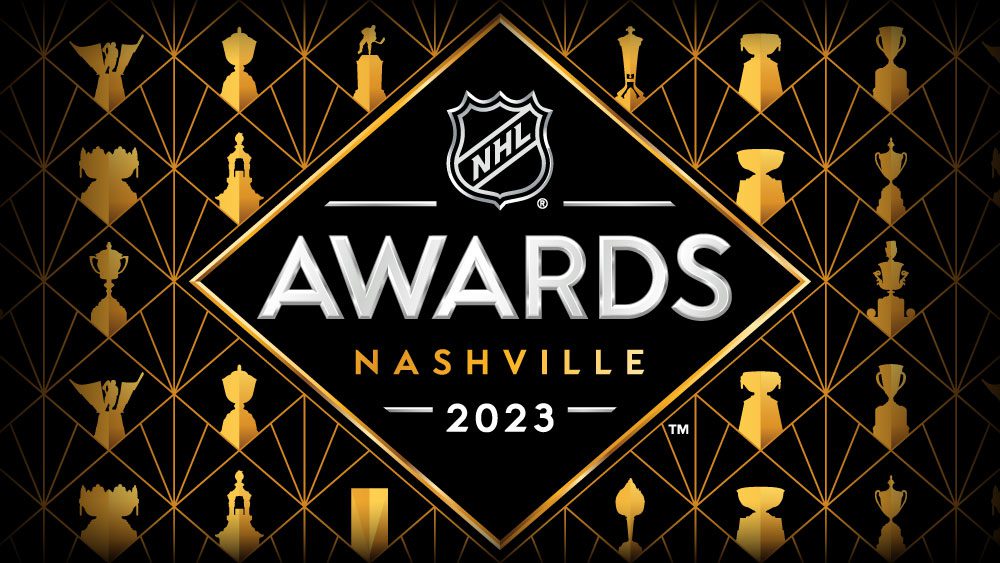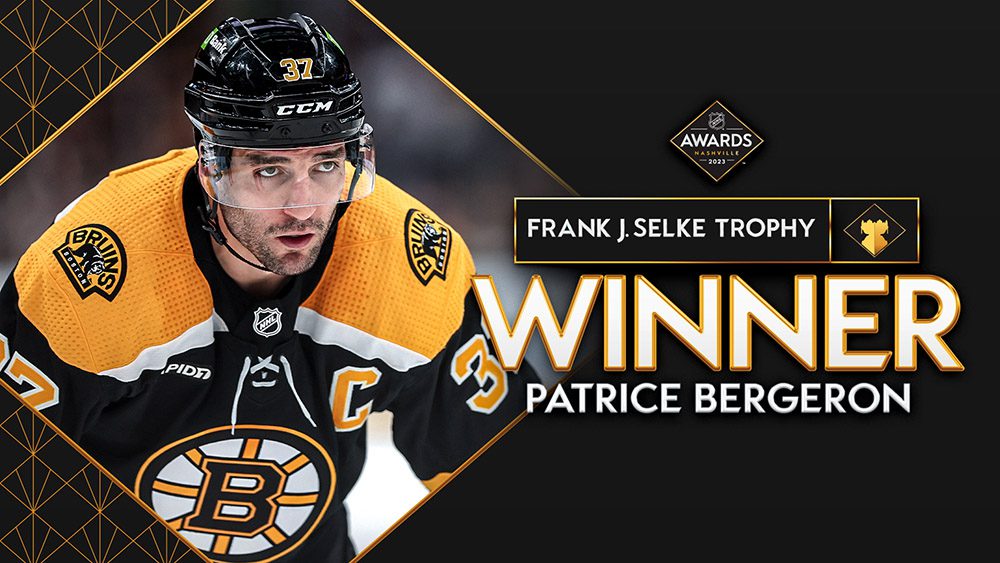 NASHVILLE (June 26, 2023) – Center Patrice Bergeron of the Boston Bruins is the 2022-23 recipient of the Frank J. Selke Trophy, recognizing "the forward who best excels in the defensive aspects of the game," as selected by the Professional Hockey Writers Association.
Bergeron captured the Selke for the second consecutive year and upped his career total to a record six, following first-place finishes in 2011-12, 2013-14, 2014-15, 2016-17 and 2021-22. He was a Selke finalist for the 12th straight season, two years longer than the 10 consecutive top-three Hart Trophy finishes by Wayne Gretzky (1980 through 1989) as the longest ever for a voted NHL Award.
Receiving 187 of a possible 196 first-place votes en route to 1,914 voting points, Bergeron posted not only the most decisive of his six Selke wins, but also the most dominant in the trophy's 45-year history. Second-place Nico Hischier of the New Jersey Devils was named on 161 ballots, including three first-place selections, for 804 points. Mitchell Marner of the Toronto Maple Leafs was third in voting with 480 points (also three first-place votes).
Bergeron was a standout performer on the record-breaking, 65-win Bruins team that posted the NHL's lowest team goals-against average (2.12) in nine years. The Bruins captain led the NHL in face-off wins (1,043) for the eighth time in his career and posted the top win percentage (61.1%) among the 52 centers that took at least 1,000 draws. He also led all Bruins in the puck possession metric SAT% (59.7), with Boston accounting for 59.7% of all shot attempts 5-on-5 when Bergeron was on the ice. He was on the ice for just 27 even-strength goals-against (78 GP).
For more on the Selke Trophy, including a list of past winners, click here.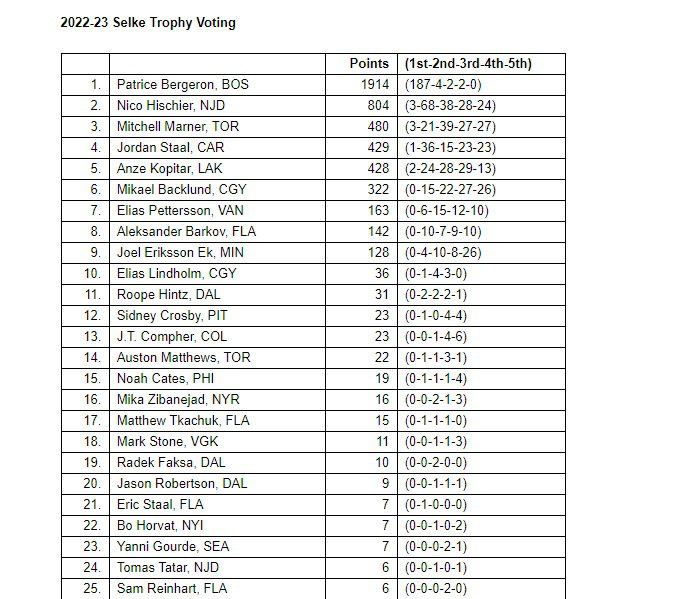 * Points allocation: 10-7-5-3-1 (1st-2nd-3rd-4th-5th)
COURTESY NHLmedia.com