Posted by Esmerelda Emerald Espino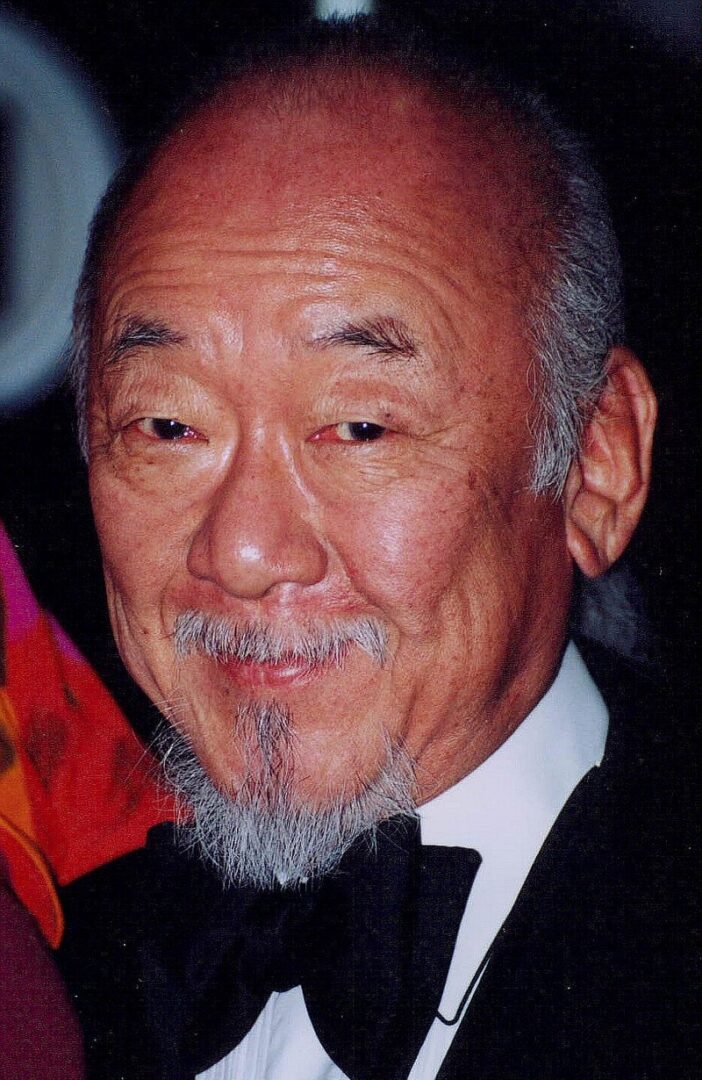 FROM WIKIPEDIA COMMONS
Noriyuki "Pat" Morita (June 28, 1932 – November 24, 2005) was a Japanese-American actor and comedian. He was best known for his roles as Matsuo "Arnold" Takahashi on Happy Days, Mr. Miyagi in The Karate Kid film series, Captain Sam Pak on the comedy series M*A*S*H, Ah Chew in Sanford and Son, Mike Woo in The Mystery Files of Shelby Woo, and The Emperor of China in Mulan and Mulan II. He was the series lead actor in the television program Mr. T and Tina and in Ohara, a police-themed drama. The two shows made history for being among the few TV shows with an Asian-American series lead.
Morita was nominated for the 1985 Academy Award for Best Supporting Actor for his portrayal of Mr. Miyagi in The Karate Kid, which would be the first of a media franchise in which Morita was the central player.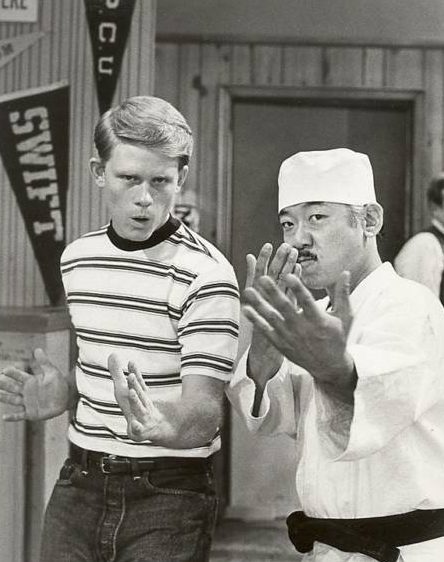 TODAY'S ALMANAC
Question of the Day
How did the term "bachelor's degree" originate?
The word bachelor is derived from the Medieval Latin baccalarius and originally referred to someone of low rank in the feudal hierarchy. Over time, the meaning was extended to denote persons of subordinate position in other systems, including those holding a preliminary degree from a college or university. This enabled them to proceed to the degree of master, which then entitled them to teach at the university. A bachelor's degree signifies that the holder is not yet a full member of the university.
Advice of the Day
Use small fish, such as minnows, when fishing for pike or pickerel.
Home Hint of the Day
Spread out your painting chores. Give the house one coat of paint now and the next coat in 2 or 3 years. Applying two coats in the same year doesn't give the paint a chance to set and makes it more apt to peel.
Word of the Day
Puzzle of the Day
A shining body, a preposition, and an ancient city.(Use these clues to find the three words that, when combined, form the name of a flower.)
Answer: Star of Bethlehem
Died
Pope Paul I

 

– 

James Madison

 

(4th U.S. president)

 

– 

Maria Mitchell

 

(astronomer)

 

– 

Rod Serling

 

(screenwriter)

 

– 

Terrance Stanley Fox

 

(cross-country runner, Canadian hero)

 

– 

Queen Modjadji V

 

(the rain queen" of South Africa's Lobedu tribe")

 

– 

Billy Mays

 

(popular TV pitchman)

 

– 

Meshach Taylor

 

(actor)

 

– 
Born
Henry VIII

 

( King of England)

 

– 

Peter Paul Rubens

 

(painter)

 

– 

Jean-Jacques Rousseau

 

(philosopher)

 

– 

Richard Rodgers

 

(composer)

 

– 

Mel Brooks

 

(director & actor)

 

– 

Pat Morita

 

(actor)

 

– 

Gilda Radner

 

(actress)

 

– 

Kathy Bates

 

(actress)

 

– 

John Elway

 

(football player)

 

– 

Mary Stuart Masterson

 

(actress)

 

– 

John Cusack

 

(actor)

 

– 
Events
Molly Pitcher took her mortally wounded husband's place at a cannon at the Battle of Monmouth, NJ. As a recognition of her heroism, the valiant woman was commissioned a sergeant by General George Washington

– 

Cholera epidemic began in N.Y.C.

– 

Labor Day became an official U.S. holiday

– 

The Treaty of Versailles was signed, ending WW I

– 

First Corvette car assembled

– 

Israel annexed East Jerusalem

– 

The United States Supreme Court, in Regents of the University of California v. Bakke, bars quota systems in college admissions but affirms constitutionality of programs giving advantage to minorities

– 

7.3 earthquake shook Landers, California

– 

A brief 4.5 earthquake struck the Midwest rattling windows and awakening sleeping residents from Wisconsin south to Missouri and from Indiana west to Iowa

– 

Pope Benedict XVI waived the five year waiting period for a cause for beatification to be opened and the official process for beatification of Pope John Paul II began in the Diocese of Rome

– 
Weather
Laughlin, Nevada, reached 124 degrees F

– 

Tornado tossed tractor 1.5 miles in Camp Crook, South Dakota

– 
COURTESY www.almanac.com