Posted by Kim McGuire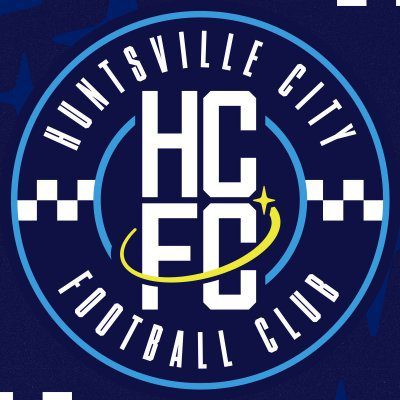 FROM WIKIPEDIA COMMONS
Huntsville City FC is an American professional soccer team based in Huntsville, Alabama. It is the reserve team of Nashville SC and plays in MLS Next Pro, the third tier of American soccer. The team plays its games at Joe Davis Stadium, a former minor league baseball stadium.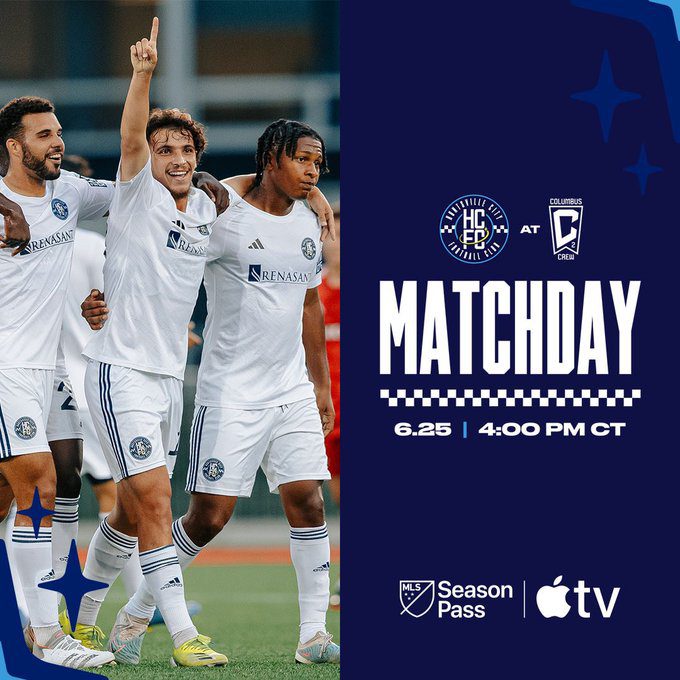 On July 12, 2022, Nashville SC announced that it would start an MLS Next Pro team based in Huntsville, Alabama. On August 4, 2022, Huntsville was named as one of seven MLS-affiliated clubs that would field teams in the MLS Next Pro league beginning in the 2023 season. The team name and logo was announced on November 9, 2022. Huntsville City will be the only MLS reserve side that plays outside its parent team's home market.
On December 19, 2022, midfielder Isaiah Johnston from York United was announced as the club's first official signing. Transfer details were not disclosed.
On May 19, 2023, Huntsville City FC played their first ever home at Joe Davis Stadium. They defeated Crown Legacy FC in front of a sold-out crowd.
LAST TIME OUT FOR HUNTSVILLE CITY FC
Huntsville, Ala. (June 18, 2023) – Huntsville City Football Club picked up its third-straight win in a 2-0 victory over Inter Miami II at Wicks Family Field at Joe Davis Stadium. The win marked the first clean sheet of the season.
Despite a first half that had minimal chances, Huntsville was able to find a breakthrough in stoppage time, as a deflected ball off a corner kick found the foot of Shaun Joash, who finished off the chance and gave the home side the lead at the break.
Huntsville doubled its lead in the second half. Two substitutes linked up, as Isaiah Johnston's long ball found Jony Bolaños, who sent the ball past the keeper into the back of the net. Bolaños' fourth goal sealed the night.
Watch Bolaños' goal here.
After the match, Head Coach Jack Collison and goalkeeper Elliot Panicco spoke to the media. Coach Collison spoke about the team's performance, picking up nine points in eight days, the team's shutout, and keeping the momentum going.
Panicco also discussed how he uses his experience to help other players' development and the ceiling for Huntsville City FC this season.
Huntsville City FC will return to action at 4 p.m. CT on Sunday, June 25 at Columbus Crew 2. The match can be seen on MLS Season Pass on the Apple TV app, while Huntsvillians can gather at the official watch party being held at Fractal Brewing Company.
Huntsville City

has scored in 11 of its first 13 matches
has scored multiple goals in its last four matches
has won three-straight games
kept a clean sheet for the first time in club history

Joey Skinner served as team captain for the first time this season
Jony Bolaños scored his fourth goal this season
_Perrin Barnes made his first start of the season
*Shaun Joash scored his third goal of the season Elliot Panicco kept the club's first ever clean sheet
*Isaiah Johnston *_recorded his second assist of the season
Huntsville City FC (4W-5L-3D, 3SOW, 18 pts.) vs. Inter Miami II (4W-9L-2D, 0 SOW, 14 pts.)
Wicks Family Field at Joe Davis Stadium | Huntsville, Ala.
HCFC: Jony Bolaños (A: Isaiah Johnston) 63'
IMII: Tyler Hall (caution) 10'
IMII: Miles Perkovich (caution) 13'
HCFC: Josh Drack (caution) 36'
IMII: Lucas Meek (caution) 64'
IMII: Coach Frederico Higuain (caution) 64'
IMII: Samuel Basabe (caution) 86'
HCFC: Coach Jack Collison (caution) 87'
HCFC: Coach Omar Jarun (caution) 87'
IMII: Coach Cristian Ledesma (caution) 88'
HCFC Starters: Elliot Panicco, Perrin Barnes (Jony Bolaños 61'), Joey Skinner (C), Cyrus Rad, Sean Suber, Chris N'sa, Josh Drack, Joey DeZart (Isaiah Johnston 17'), Kemy Amiche (Lucas Wolthers 80'), Tyler Freeman (Nebiyou Perry 80'), Shaun Joash (Azaad Liadi 80')
Substitutes: John Berner, Justin Cox
IMII Starters: CJ Dos Santos, Cesar Abadia-Reda (Samuel Basabe 78'), Farid Sar-Sar, Tyler Hall, Nykolas Sessock, Lucas Meek, Braxton Taghvai-Najib (Joseph Convers 68'), Abel Caputo, Miles Perkovich (Alejandro Flores De La Paz 68'), Santiago Morales, Lorenzo D'Agostini
Substitutes: Owen Finnerty, Kevin Gorbell, Ricardo Montenegro
Attendance: 4,979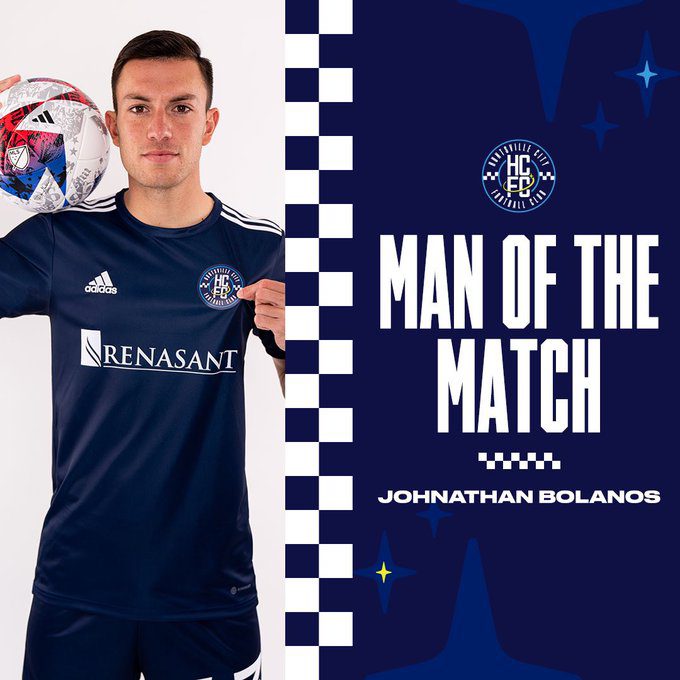 COURTESY Huntsville City FC Communications